Brokers are the ideal referral partners for real estate attorneys. Now's the time to nurture your relationships so you stay top of mind.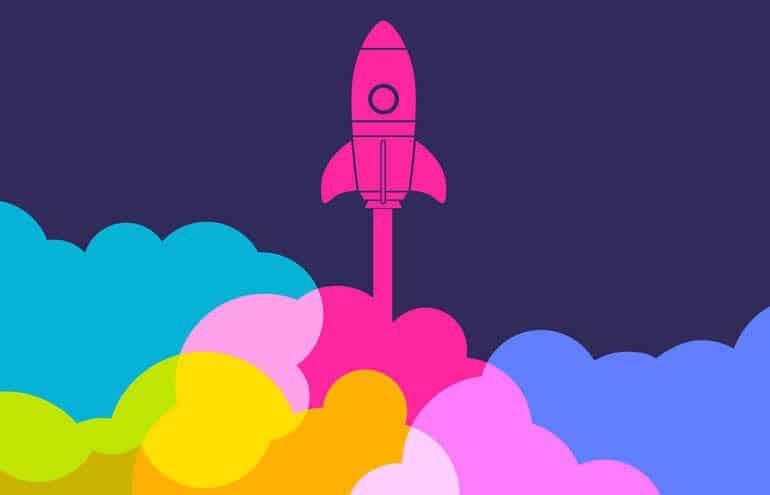 Real estate attorneys, brokers and title agents are emerging from a roller coaster period that saw home sales skyrocketing throughout 2020 and 2021 before a sharp decline in 2022. While we ease into 2023, we predict the recent highs and lows will level off, and we'll return to the normalcy of the 2018-2019 housing market. That makes this an excellent time to focus on ways to grow your business in the year ahead, namely by strengthening relationships with your ideal "referral partners," real estate brokers.
As a title insurance agency, Proper Title has an insider's perspective on the dynamics between attorneys and brokers. Following are our best tips for what real estate attorneys can do now to be top of mind with brokers when it's time to close.
1. Put in Face Time at Closings
Attorneys should return to attending closings in person. Hybrid closings, which lean heavily on virtual meetings, have become the norm out of necessity during the early days of the pandemic and have entirely changed the real estate closing business. During the homebuying frenzy of 2020 and 2021, the hybrid model remained popular because it allowed attorneys to complete multiple closings in a day by freeing up time spent driving to and from a closing location or waiting around at a title agency between closing appointments. With this newfound time, attorneys could increase their workload, serve more clients and ultimately maximize revenue in a busy real estate market.
But today, we're no longer in a high-volume market. The mindset is no longer "How can I be in multiple places at once?" but "How can I be creative and build connections that will lead to more business?" The convenience of a hybrid closing is countered by the opportunity of an in-person closing to get face time with real estate brokers, rebuild relationships that may have lapsed during the pandemic years, and stand out from the competition by demonstrating a personal, hands-on approach.
Hybrid closings won't go away entirely — there will be times an attorney needs to be in two places simultaneously or a buyer may prefer closing virtually. But for now, it's time to get excited again about each closing, show up in person, shake hands, build relationships and be present to celebrate with clients so that you'll be the attorney the real estate broker thinks of for the next deal.
2. Build Your Database (CRM)
A key to building relationships is growing and maintaining your network. Keep your customer relationship management system (CRM) up to date with details on every real estate broker and homebuyer or seller you work with. Make it a goal in 2023 to capture this information for each transaction you complete and enter it into a database.
If you don't use CRM software or an app, use an Excel spreadsheet or Google sheet with two tabs — one for real estate brokers and one for clients. For each tab, create columns to list each person's name, email address, transaction date and important notes. Including the date of the transaction helps you refer to the date of the deal when contacting clients. You'll be surprised how quickly a one-year anniversary rolls around.
If you don't have a database in place, start one by reviewing your deals from the last month, and then add transactions from the previous two years as you have time. The more information you have, the better since it can be the foundation for both formal and informal marketing and networking efforts.
3. Send a Regular eBlast to Stay on the Radar
Once your database is updated, sending an e-blast to everyone in it is an excellent way to stay in front of those you've worked with. You don't need to pay for an email marketing platform like MailChimp or Constant Contact. Simply open the spreadsheet you created and copy and paste all addresses into the BCC line of an email. Create a catchy subject line, write two to four lines of text, make sure your email signature includes all your contact information, and press send. Do this regularly, whether every month, every other month or quarterly.
Your message can be very simple, such as:
"It was a pleasure working with you over the past year. By the way, my firm also does estate planning if you ever need these services."
"I want to wish you a happy new year. I am always available as a resource for you and your clients, and I look forward to working with you in 2023."
You can ask for referrals, ask for reviews on Google or social media, share insights about the upcoming market and remind recipients of your other practice areas and why they may need them.
We're just emerging from an extremely busy time. Now that the pace of the market has slowed, real estate brokers are reevaluating their business, which may include looking closer at the attorneys they recommend. It is critical to stay on their radar with regular communication.
4. Take a Personal Approach
Personally reach out to your contacts by calling or texting two to five people from your database per day. Even one person is better than zero. There are 260 working days in a year – if you have 500 contacts, you could easily touch every person annually with a personal phone call or text message.
Here are a few examples of what to say:
"I just thought about you and our deal over the summer. How are your clients doing?" or "I saw on social media you have a new puppy. Congratulations!"
"I just drove past your brokerage office and thought of you. Happy New Year."
If they reply, you can respond with "I look forward to working with you more" or "be sure to reach out if I can assist you or your clients."
5. Level Up on Customer Service
Once a real estate broker gets a deal under contract, they want to be assured the deal finishes smoothly. Brokers love working with a lawyer who makes their lives easier by handling all the details, so nothing blocks the closing and there are no surprises.
One of the best ways to be an asset at this point is to communicate throughout the process clearly:
For every closing, stay in regular correspondence about when earnest money is due and when scheduling for the closing.
Send the real estate broker an email immediately after closing with the electronic settlement statement so they won't have to track it down.
You can also tee up opportunities to partner on the next transaction in that email. Invite the broker to meet for coffee or come by your office to discuss how you can work together.
No matter the state of the housing market, following these five tips will strengthen your relationships and improve your odds of being the attorney real estate brokers choose to close the deal.
For more ideas, join the Proper Title "GROW Group," a small mastermind group exclusively for attorneys. Click here for more information.
Image © iStockPhoto.com
Kathy Kwak is an attorney and chief operating officer of Proper Title, a full-service title insurance agency serving the residential and commercial real estate industries throughout Chicago and Northwest Indiana. Proper Title was named Fidelity National Finance Family of Companies No. 1 Issuing Agent in Illinois for 2021. The firm has earned the "Rising Star / Excellence in Action" award by FNF for the past six years and was named a 2022 Chicago Tribune Top Workplace. In addition, Proper Title received the WFG National Title Insurance Company 2021 Wow Award.
Sabrina Bier is the director of digital media and education for Proper Title. She combines her 17 years of Chicago real estate sales, development experience, and out-of-the-box relationship-building skills to focus on exceptional educational programs for real estate attorneys, brokers and lenders.

Don't miss out on our daily practice management tips. Subscribe to Attorney at Work's free newsletter here >