Innovative legal technologies can make a big impact on selecting the right expert witness.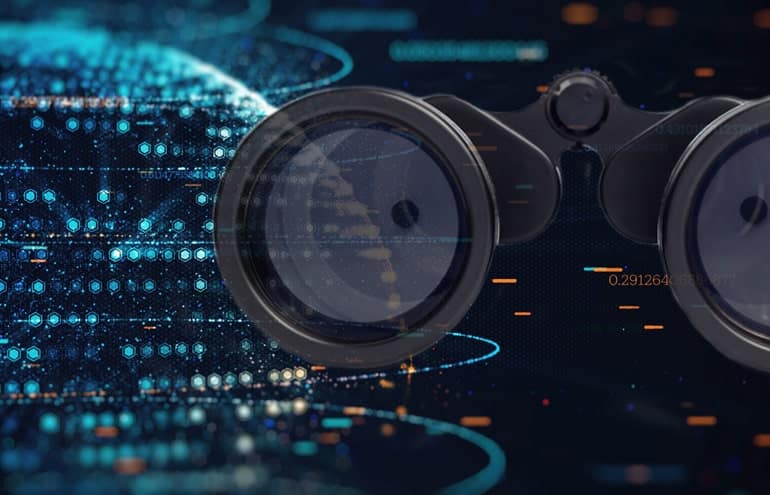 More than 11,000 miles of sidewalk criss-cross Los Angeles. Mangled by tree roots, these pathways have buckled over the years. The concrete slabs, lifting until they crack, create tripping hazards for pedestrians and lawsuits for property owners. Hundreds of such cases have appeared in the Los Angeles County Superior Court since 2015, typically in the form of a cause of action for negligence.
The outcome of this type of case hinges on determining exactly who is responsible for the maintenance of a particular pathway. Is it the abutting property owner? Is it the City of Los Angeles? A review of the tentative rulings issued by local judges reminds us that landowners do not owe a duty to maintain the public street or sidewalk that abuts their property. That is, unless the property owner created the defect or exercised dominion over the area by installing a new plant. These are the triable issues, the matters upon which expert witnesses are called to provide insight.
Finding the Right Expert
Selecting an appropriate expert witness can be a time-consuming and challenging task. A litigator must identify someone with the appropriate qualifications, someone with professional credentials or practical experience in the particular subject matter at issue. This is the kind of information that can be quickly gleaned from a resume or a curriculum vitae. Quite often, though, this information is not enough.
Academic and professional credentials do not necessarily produce a compelling expert witness. A litigator needs someone who can clearly set out the factual assumptions of an issue while simultaneously explaining the basis for their opinions — all in sufficient detail. It is helpful if the expert has prior litigation experience. That is, someone who has grown comfortable with the litigation process, someone who has learned how to provide testimony to a state trial court.
Expert Search Beyond the Resume
This is where innovative legal technologies make their biggest impact. Consider a platform like Trellis Research. As an AI-powered legal research and analytics tool, Trellis maintains one of the largest archives of state trial court records in the country, patching together hundreds of small, incompatible datasets into a single, integrated whole. The end result is a searchable database of state trial court information, a digital infrastructure that allows litigators to search for court records across counties and across states.
With this legal analytics platform, litigators can search the texts of court documents, which means they can search the names of expert witnesses to uncover a potpourri of information about the other cases in which they participated. Litigators can now search beyond the resume, getting a feel for how often a specific expert is hired by plaintiffs or defendants, for how often they have appeared in front of a particular judge, and for how often their expert reports have been challenged.
But what is particularly useful is the kind of close qualitative analysis a reading of these court records provides. By studying the motions in limine, the expert reports, and the tentative rulings curated by legal technology companies, litigators can enter the litigation process with invaluable insights into how a specific expert witness is likely to testify in the future based on how they testified in the past. It can also illuminate any inconsistencies between how a particular expert has testified over time, inconsistencies that opposing counsel can use to discredit their conclusions.
Filling the Cracks in Expert Testimony
In the context of Los Angeles County and the legal disputes surrounding its damaged sidewalks, a search through Trellis reveals an interesting fact. Many litigators have consistently turned to the same expert witness, a certified arborist who shares his specialized and practical knowledge of trees, their growth rates, and their impact on municipal infrastructure. In minutes, a litigator can gather together his oeuvre, identifying the procedure in which he collects and presents information about the maintenance and the management of local flora. Not only that, but a litigator can also bear witness to the types of challenges his testimony has garnered in the past. What parts of his testimony were unsubstantiated or unconvincing? What parts remained speculative, lacking in any empirical foundation?
By tracing this expert witness from one case to another, a litigator handling a sidewalk-related nuisance claim will know exactly what their expert will need to do in order to present a convincing and compelling case. They will learn, for example, that their expert will need to do more than state bare conclusions about the type of tree alleged to have damaged the walkway. (S)he will also need to include detailed observations about whether or not the particular tree at issue has a root system that is, in fact, undermining the sidewalk.
An Expert on Experts
Expert witnesses play a critical role in the outcome of a case. As a litigator, it is important to have expert analytics on your side, tools that can provide insights beyond that which can be easily gleaned from a resume or a curriculum vitae. It is no longer enough to know that someone is knowledgeable about a topic. They must also be experienced in the dynamics of the litigation process, ready to provide unimpeachable testimony on the matter at hand. With AI-powered legal analytics, it is now possible to evaluate that experience, to capitalize on the strengths and weaknesses any expert witness has to offer.
About Trellis
Trellis is an AI-powered legal research and analytics platform that gives state court litigators a competitive advantage by making trial court rulings searchable and providing insights into the patterns and tendencies of your opposing counsel, and your state court judges.
Illustration ©iStockPhoto.com
Subscribe to Attorney at Work
Get really good ideas every day for your law practice: Subscribe to the Daily Dispatch (it's free). Follow us on Twitter @attnyatwork.