Count on it. Sometime in the next month or two, you'll be dabbing a sentimental tear from your eye, listening to a stirring valedictory speech or moving your own tassel from one side of the mortarboard to the other. It's spring, and we are knee-deep in the sappy, schmaltzy, truly moving events of graduation season. And that includes the hunt for the best law school graduation gifts.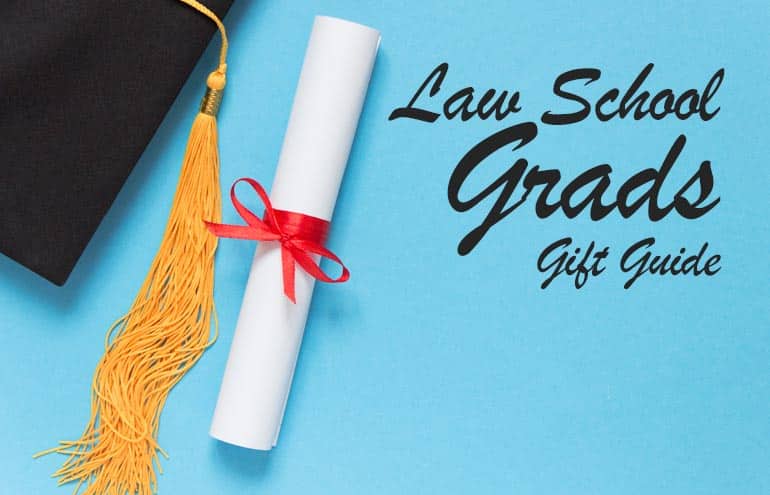 Gifts for Lawyer Graduation
Of course, the most treasured graduation gifts are personal, handmade or handed down. In addition, however, we have a few terrific law school graduation gift ideas to celebrate the soon-to-be lawyer.
Wheels Up! (Oh, the Places You'll Go)
Have you noticed more people posting about their travels on social media? Chances are, your graduate can't wait to get out there too. Why not set them up with some grown-up luggage to send them on their way? Arlo Sky's Zipper Carry-On Max is super roomy and lightweight, with silent spinner wheels and an indispensable removable charger. If your grad prefers soft sides, the TravelPro Platinum Elite carry-on comes highly recommended. Considering upgrading your own luggage and tagging along? Go on, get out there.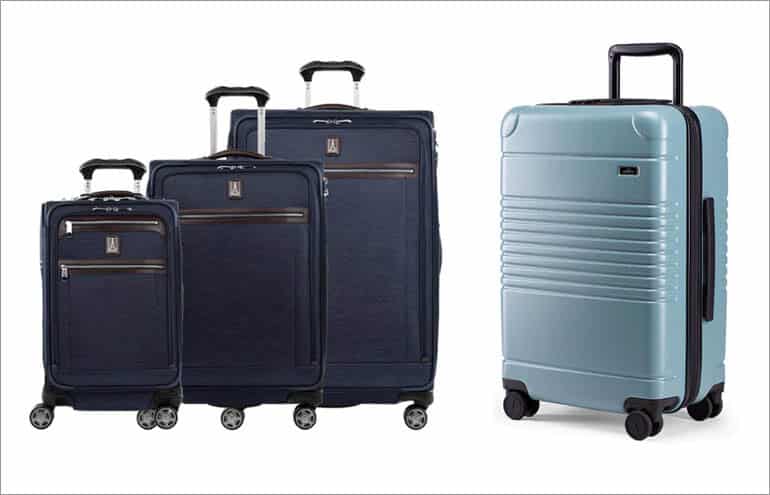 Mark the Occasion With a Classic Fountain Pen
The best fountain pens are works of art that keep their value over time. If you are new to the fountain pen world, check these recommendations from Analog Attorney's "Fountain Pen Obsession Starter Kit." Our advice: You can't go wrong with the modestly priced, classic Parker 51, shown below. Although, if you are willing to open your wallet a bit wider for an expensive law school graduation gift, consider investing in one of these vintage fountain pens.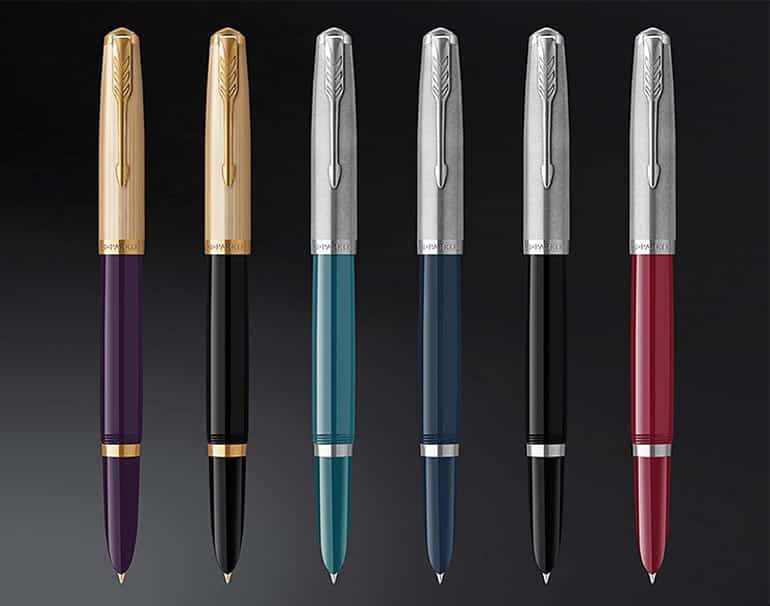 A Whole Latte Joy
Soon they'll be paying off law school loans, and those $6 cappuccinos will hurt. Set them up at home with a semi-pro espresso setup, and they'll only need to spring for the beans. For portability and versatility under $200, there's the Nespresso VertuoPlus Coffee and Espresso Machine, available in cherry red, among other colors. At a higher price point, the top-rated Gaggia Classic Pro or Breville Bambino Classic (shown in Damson Blue) is perfect for the hands-on espresso lover. Any of these will keep the grateful new lawyer in barista-level caffeinated bliss for years.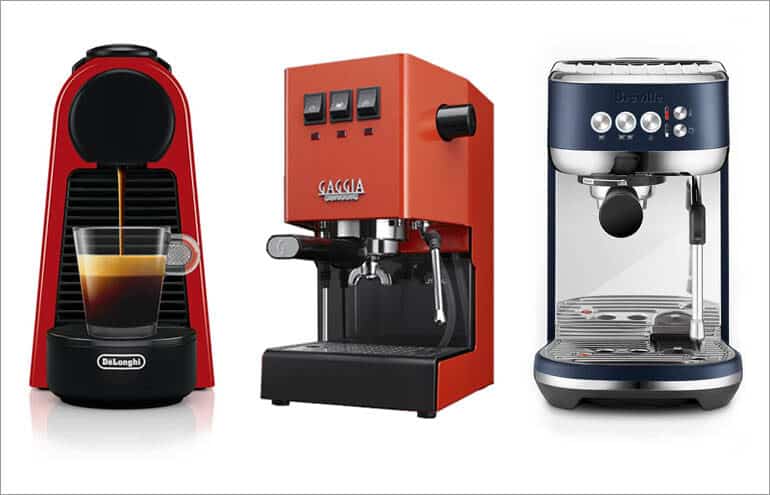 Give a Grown-up Carry Bag
The reliable, broken-in backpack is usually perfect, but consider giving a new laptop bag or briefcase for law school graduation. They'll need a respectable bag designed to stand up to the office commute and feel at home in court or a client meeting. From the $3,600 Must de Cartier black calfskin briefcase to the charming $50 Easegave eco-leather laptop bag, there are plenty of options that will give the aspiring first chair a confidence boost, like these (sorted from high to low price point).
Must de Cartier's black calfskin briefcase boasts palladium-finished metal parts (palladium!), burgundy fabric lining, a laptop compartment, a zipped pocket, two smartphone pockets, and one pen loop.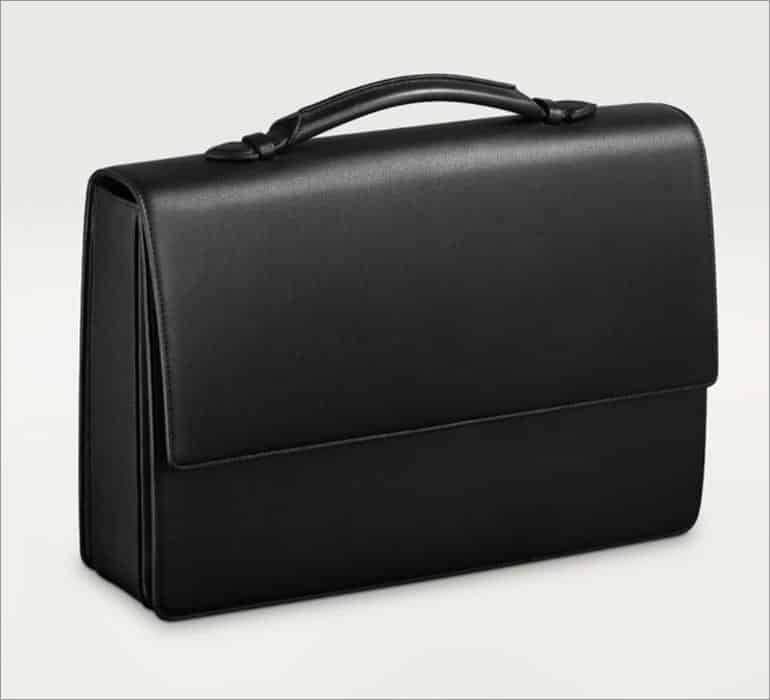 Shinola's Canfield Messenger comes in durable and soft brown navigator leather with a cotton-lined interior with two slip pockets for your phone and accessories, and a 15-inch padded laptop sleeve.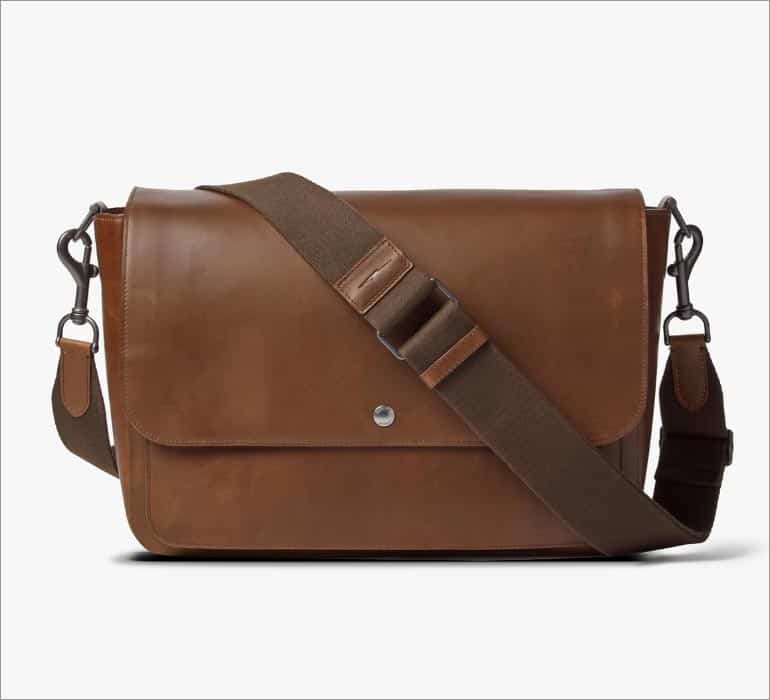 The Coach Houston Messenger is a classic in black leather, along with Coach's Metropolitan slim brief bag, shown below, which is designed with multifunctional pockets and an interior sleeve that holds a 15-inch laptop.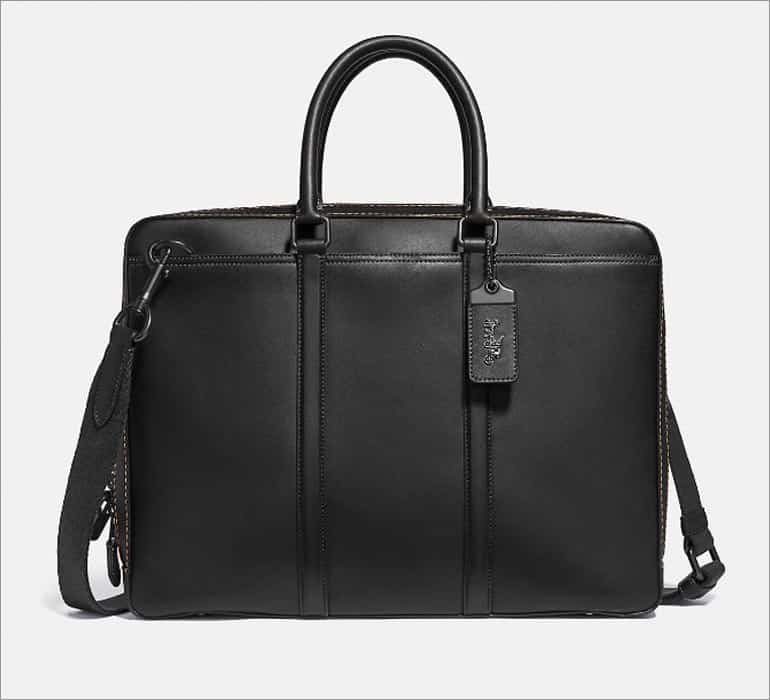 EaseGave's laptop bag sports a minimalistic tote-like shape, gold metal hardware and an adjustable shoulder strap, and it's available in a dozen colors.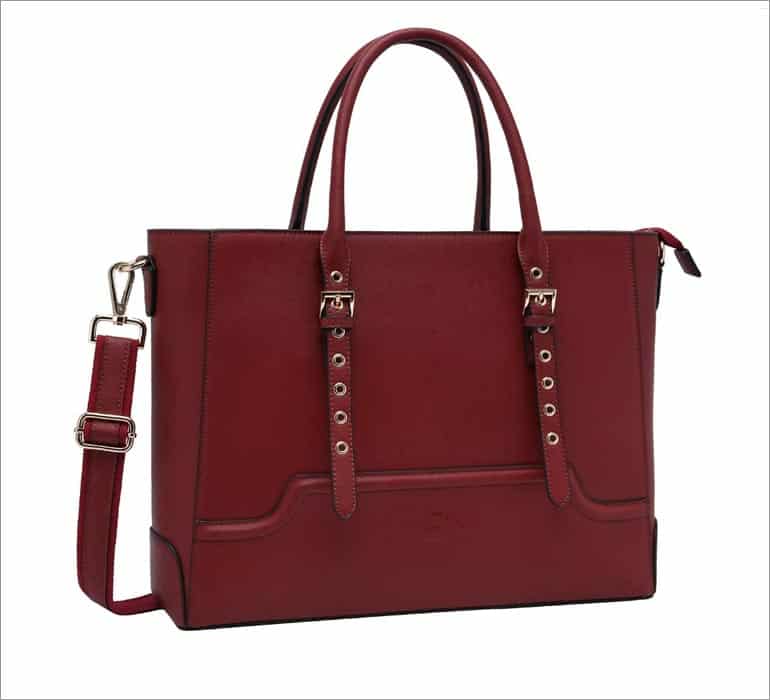 Need more bag options? Maybe something with wheels? Check out this post from Analog Attorney for some great "go bag" ideas.
Just for Fun Gifts for Law School Grads
Whether they're a "Better Call Saul" or RBG fan, there's a mug or t-shirt designed with your law school graduate in mind. Here are a few picks from Redbubble and Fine Art America.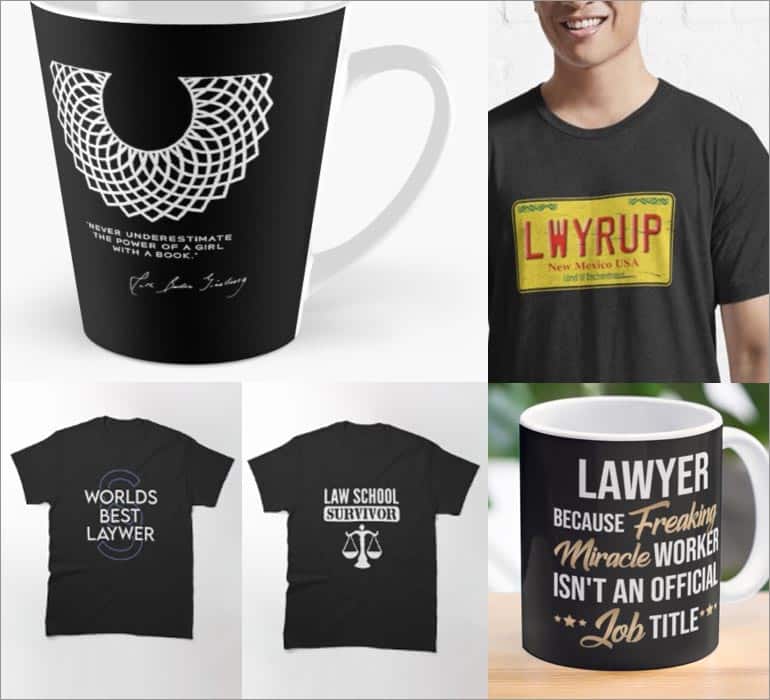 Framed for Life
That impressive piece of parchment deserves a beautiful custom frame set for prime placement on their office wall, but a digital frame also makes an excellent gift for the new lawyer's desk. The nice thing about digital picture frames — this one from Aura, in particular — is that before giving it to the grad, you can preload the frame with images and share a link that allows others to add their favorite photo memories of the grad as well. Aura's Mason frame, pictured here, is nine inches and comes in graphite or white for under $200. Grads can add up to 10,000+ photos and videos with no storage limit. It requires no memory cards or subscription fees.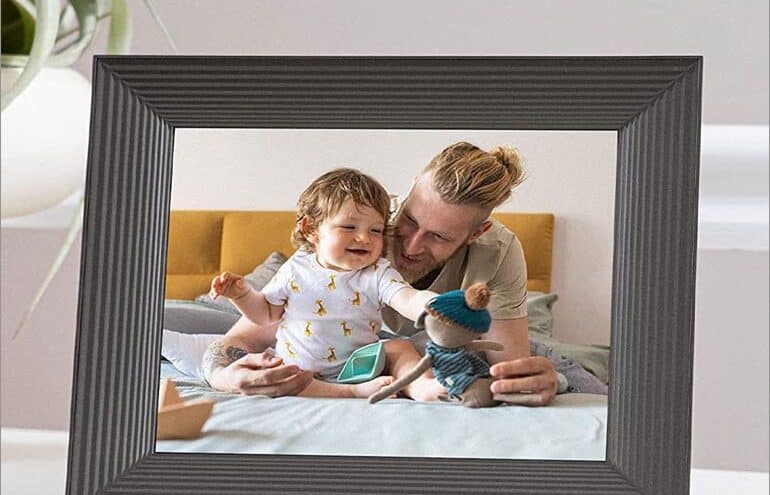 What's Next? The Gift of Finding Joy and Happiness in Life
Bill Burnett and Dave Evans's book, "Designing Your Life: How to Build a Well-Lived, Joyful Life" (and their new book, "Designing Your New Work Life") will give law school graduates the tools to plan the kind of life they wish to lead. An outgrowth of the authors' popular Stanford class, these books show how to apply design thinking to create a meaningful and fulfilling life.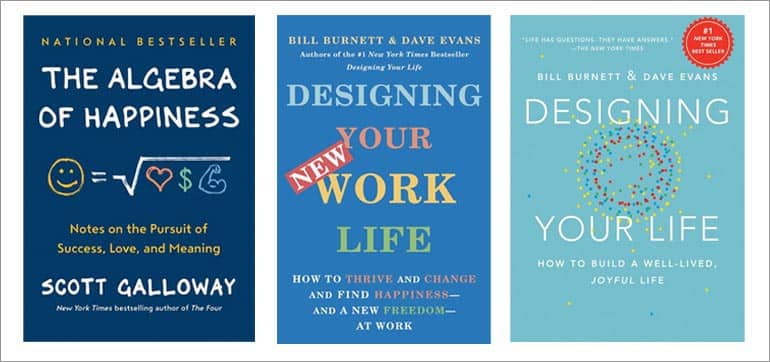 Another law school graduation gift to help future lawyers get their heads straight is Scott Galloway's book "The Algebra of Happiness: Notes on the Pursuit of Success, Love, and Meaning." 
Tip: Tuck one of these books into one of those gorgeous carry bags, along with a notebook and pen.
Image © iStockPhoto.com

Don't miss out on our daily practice management tips. Subscribe to Attorney at Work's free newsletter here >
Illustration ©iStockPhoto.com
Subscribe to Attorney at Work
Get really good ideas every day for your law practice: Subscribe to the Daily Dispatch (it's free). Follow us on Twitter @attnyatwork.