Go-bags aren't just for surviving zombie apocalypses – sometimes you simply need to get out of town on short notice. Here are five good ones.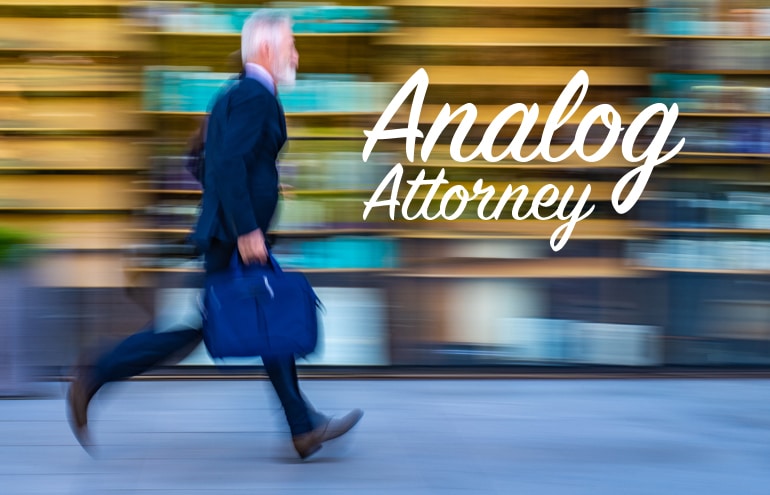 Everyone should have a go-bag— but lawyers especially. A go-bag stuffed into your office closet could save you a lot of time and trouble if your case suddenly requires an out-of-town trip. What we can learn from preppers is to load your bug-out bag with everything you'll need to survive for three days at a moment's notice.
With any of the following bags, you'll do it stylishly.
Tumi T-Pass
This Tumi is an expensive bag. It is made with ballistic nylon and is waterproof. It has a patented zipper system that sacrifices the zipper pull tab instead of the zip should you snag that sucker on your way down the aisle. It comes with a special tracking system to help you find your luggage when (not if) Oceanic Airlines can't seem to find Atlanta. But the best part, even better than the fitted, padded pockets for your laptop and your iPad, is how the T-Pass design lays the bag open to reveal your laptop for TSA agents. If you travel at all, this feature alone is almost worth the shocking price. Price: $575.
Budget-friendly option: Targus CitySmart. This backpack also lays flat for TSA, has a front opening compartment for devices and is made from EVA, which is tough, survives a lot of damage and is resistant to all kinds of environmental stress. $73.
Go-Bags: Nomatic Travel Pack

The Nomatic's design is brilliant and deeply researched to determine which features travelers really want. Apparently, people want to switch from backpack to briefcase on the fly. The video shows a guy who looks like Jason Bourne's third cousin headed to a party in the Maldives toss his briefcase out in front of him like he's a slow-motion ninja — and, abracadabra, the handles pop out and it's a backpack. It's got magnetic water bottle sleeves (why?), RFID-safe storage, and also opens for the benefit of TSA. The Nomatic looks sharp, and when you drill down into its design you kind of want to get one and go somewhere that requires slow-motion airport don't-even-stop-walking handle-pops. Price: $270.
Budget-friendly option: Yorepek's College Backpack offers great organization, a headphone port, and a solid anti-theft design — and it looks pretty sharp. $30.
Go-Bags: Tortuga Setout Divide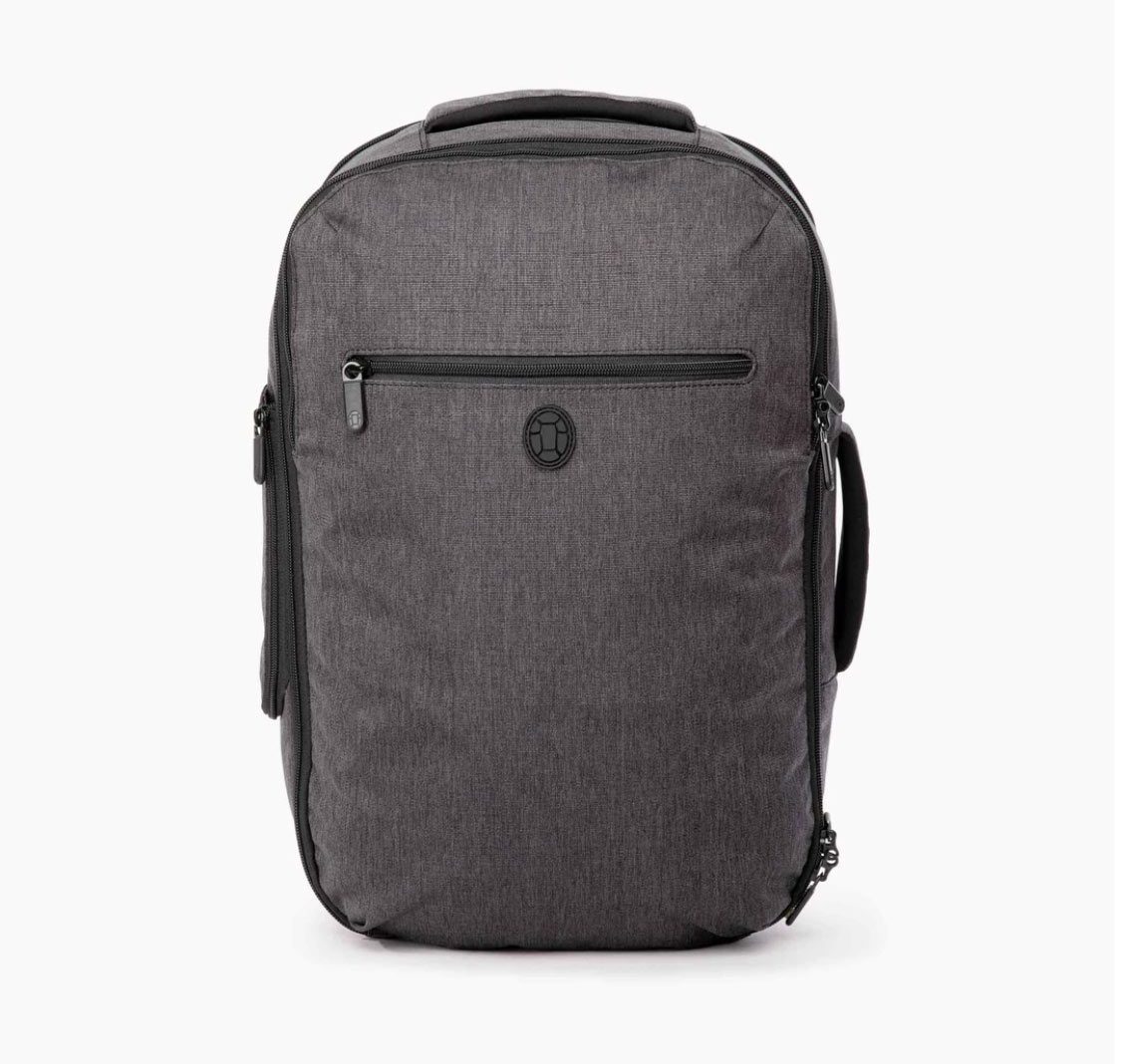 At first glance, this is a gorgeous backpack. At second glance, it's kind of lumpy. At third glance, yep, it's gorgeous and it's lumpy. It has all the good stuff — a suitcase handle pass-through sleeve, lockable zippers, an organization panel, laptop, and tablet sleeves. It can hold a lot of clothes. Most of the bags on this list will get you through about three days, but you can stuff a solid week's worth of duds in the Setout Divide. And it may be the most comfortable business backpack out there. Just check out their fitting video and dig all the extras they designed into how it hangs on your back and shoulders. Price: $180.
Budget-friendly option: Bange Flight Approved. The Bange is also good-looking and has most of the features of the Tortuga. But it comes with three matching packing cubes so you can very neatly fit your clothes and weekender gear yet still look like a pro when you open it for TSA (something you can do with confidence because the laptop and tablet section is secured by a strap.) $60.
Go-Bags: Incase EO Travel Backpack

The EO is stylish and smartly designed for business pros who have to jump on a plane at the last minute. It has a secured tech compartment that opens flat for TSA, an organizer space (which is the backpack analog of a junk drawer), one of those cool tiny zippered pockets under the handle for your keys, and, when you expand it, enough room for a longer trip. I love the mesh pads on the back, too: If you have to walk nine miles from your plane to your Uber, you won't suffer from debilitating back sweat. Price: $180.
Budget-friendly option: Socko's computer bag hiking rucksack knapsack we-don't-really-have-a name-for-this packs a little less than the EO bag, but it looks great, is organized well and carries like a briefcase if you want. $40.
Go-Bags: Kahtmandu L-Tra Pack

Some cities have such a serious pickpocket problem they post signs. Just watch this video of street urchins gank the contents of someone's purse like it's a retail display. Backpacks, which are mostly flaps and zippers separated from your body by several inches of everyday carry, are often vulnerable. It's easy for a skilled thief to unzip a pocket and deftly snatch your iPad while their friend distracts you asking for directions. Unless you carry the Kahtmandu L-Tra. It hides its zippers and flaps under locked-down wings, making them impenetrable to your average Artful Dodger, and it's stylishly Batmanesque. Price: $250.
Budget-friendly option: Oscaurt's anti-theft backpack hides zippers and pockets so thieves can't get to them. It might be a tad dinky for a weekend trip, but if you pack carefully you can get it all in there. $32.
Happy travels!