Most people stayed home from the malls on Black Friday, opting to wait for Cyber Monday — which will be HUGE. You won't have time to browse for gifts on Amazon because 100 million people will get there first. Instead, be prepared with this handy list for the discerning online analog shopper.
Iris Compass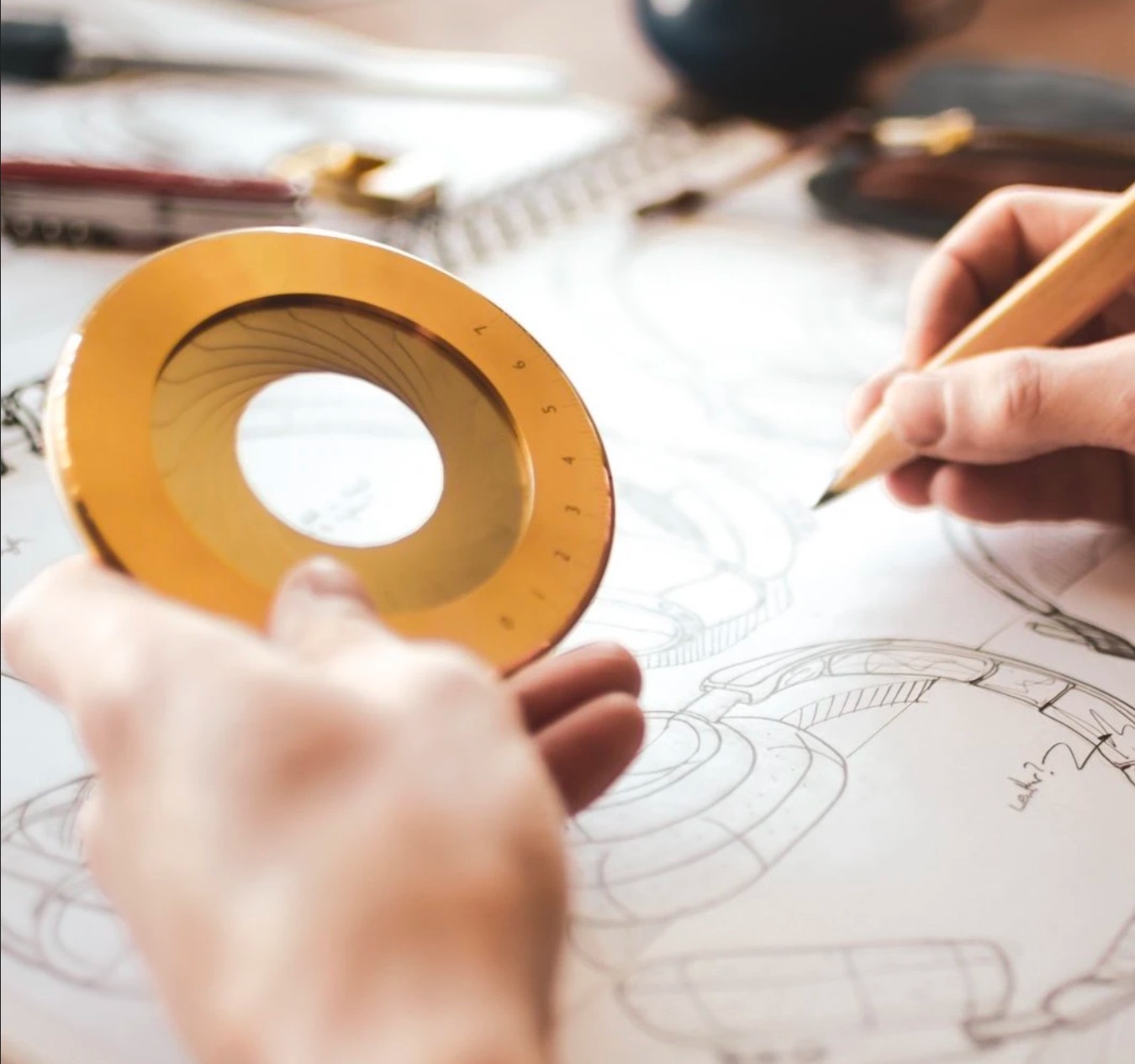 You don't need one of these and neither does your secret Santa victim. But if there was ever gear that screamed analog, it's the Iris Compass. It's made out of brass. It's heavy as hell. It draws perfect circles. You will never use it. I mean, maybe. Who knows what the future holds for us all? Russia might hack the power grid. There's probably a comet coming our way. I mean, we're due. So maybe being the guy in your post-apocalyptic village who can draw perfect circles will come in handy. And if a mob of torch-wielding pitch-forking angry villagers knocks on your door because only a wizard can draw such perfect circles, you can use it for self-defense.
Fountain Pen Holder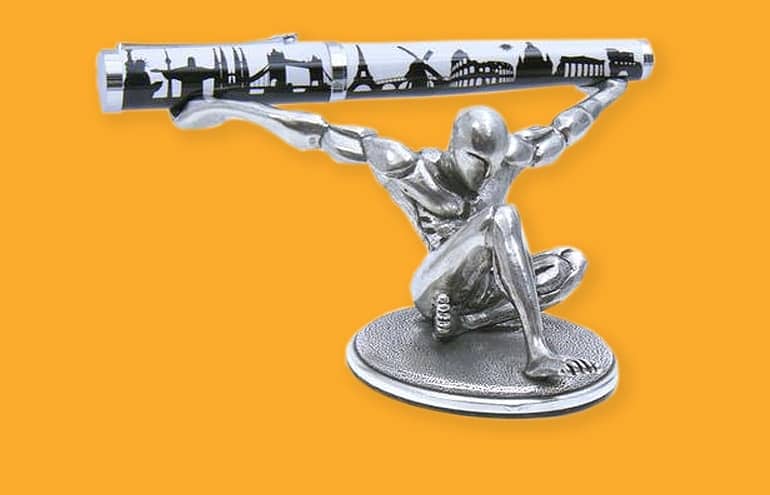 You may be shocked to know we here at the Analog Attorney wing of the Attorney at Work compound have a thing for fountain pens. But we do. And everything that goes into nerding out over them, like this truly unnecessary and gorgeous fountain pen holder. Jac Zagoory designs it, it's luxurious as all get out, and it is ENTIRELY NECESSARY. However, maybe Atlas isn't your giftee's thing. Maybe they're a coleoideaphile and would prefer this amazing Octopus pen holder. Or the astronaut … or … just go there.
Desktop Sneeze Guard
Most of us are working from home at the end of the world. But some people must office. If your Analog Attorney is one of them, please consider adding to their outbreak arsenal this desktop sneeze guard from Stauber. I swear, I'll keep this thing up after the pandemic's over. It's awesome. It's great for sticky notes, as an emergency whiteboard, and it's the perfect cover for intraoffice nerf wars. However, it's not portable. If you want a road-worthy roll-up barrier, try this one.
Zoom Kit
This one's just for you, fellow Zoomer. You've been clicking into these videoconferences for six months now. You have a good mic, you've made sure your background is great, and can we just be real here? You look good. But nobody can see you. It's like you're broadcasting from a cave.
Do yourself a favor. Invest in a good Zoom rig like the Hspun Softbox Lighting Kit and look like a second-level Kardashian on screen.
The Full English
So, hey. I've been writing this column for a couple of years now. In that time, I've shown considerable restraint in not pushing my award-winning travel memoir, "The Full English," which (did I mention this?) won some awards — like humor book of the year, 2017. In these desperate times, when we've all exhausted Netflix and burned down Hulu, may I offer you the Kindle version of this very inexpensive, award-winning, hilarious book, which won an award? Or two. I'm not going to brag because, as an award-winning author, I am super humble about all the humor awards I've been awarded. But this book is so funny it got a guy kicked off of jury duty for uncontrollable laughter.
And because I am a selfless steward of the arts, I will discount this book to a stupefying price of 99 cents for you, dear reader, because we're pals. Also, please write a review. And tell your friends.
Photo by Sincerely Media on Unsplash
More Gift Ideas for the Lawyers and Legal Professionals on Your List
"5 Useful and Stylish Gifts for Female Attorneys" by Melanie Lippman
"Gift Ideas for the Well-Dressed Lawyer" from Gentleman's Gazette's Sven Raphael Schneider
"Tech Tips Gift Guide: Technology Treats to Brighten Year's End"