Consistency is key when it comes to digital marketing for personal injury law firms.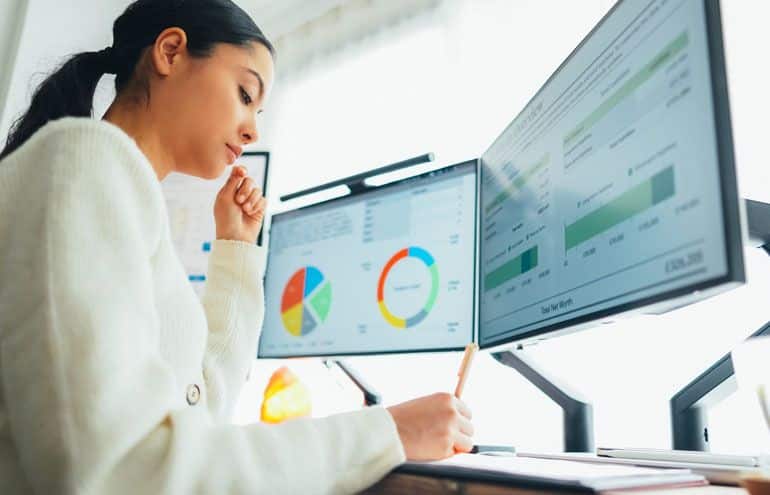 Marketing Your Personal Injury Law Firm
For a personal injury law firm, navigating the complex world of digital marketing can be challenging. What are the best tactics you can use to help your firm stand out from the crowd and keep the pipeline filled with potential clients?
This article will cover five main components of an effective digital marketing strategy, starting with how essential it is to build trust through social media — and how website optimization techniques and SEO strategies can ensure your website ranks high on search engine results pages. Next, we'll cover more about search engine marketing methods such as crafting ad copy targeting longer tail keywords and incorporating videos to address common questions or concerns of personal injury claimants.
Finally, you will learn about leveraging Google Business Profile listings for local exposure and tips for engaging with your community through events or partnerships.
Digital marketing for personal injury law firms is different from other practice areas.
For one, the competition is relentless and aggressive. One of the most important aspects of personal injury lawyer marketing is creating and maintaining a strong online presence. Your marketing plans should place a strong emphasis on social media marketing, content marketing and email marketing. Focusing on these tactics will not only help you reach potential clients but also build brand awareness for your firm.
When creating a marketing plan, always identify your target audience and tailor your marketing tactics to their needs. For example, if your firm specializes in car accidents, you may want to focus on marketing campaigns and content that specifically target individuals who have been injured due to a car accident. As your practice evolves, you may keep drilling down to target even more specific cases based on, for example, location, injury type, car make and model, and so on.
1. Building Trust Through Social Media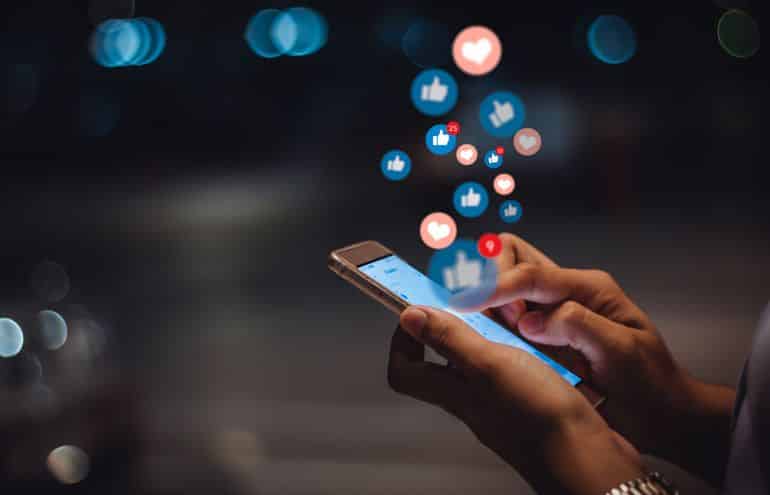 Digital marketing for personal injury law firms is all about building trust with potential clients.
A strong social media presence allows you to connect with prospective clients and showcase the real benefits of your services. Social media platforms such as Facebook, Instagram and LinkedIn can help you cultivate relationships that result in more business.
Sharing success stories and testimonials. Posting about your firm's victories in court or sharing client testimonials demonstrates your expertise in handling personal injury cases (just be sure to follow your jurisdiction's advertising rules). This not only builds credibility but also gives potential clients a reason to choose you over competitors.
Engaging with followers. Responding promptly to comments or messages on social media shows that you care about addressing concerns and are available when needed — an essential quality for any successful lawyer. Always respond!
By engaging with followers and showcasing your expertise, you can establish your firm as a trusted source of legal representation in the personal injury space. And, by focusing on building trust through these social media platforms, you'll be well-positioned for growth online.
2. Website Optimization and SEO Strategies
To effectively market your personal injury law firm online, it's crucial to have a well-optimized website with highly visible contact information. Implementing search engine optimization techniques will help improve your site's visibility in organic search results for relevant keywords related to personal injuries. Strategies include:
On-page SEO tactics. Optimize meta tags, headers and content on your website by incorporating targeted keywords that potential clients may use when searching for legal assistance.
Off-page SEO strategies. Build high-quality backlinks from reputable sources and ensure accurate local citations on all relevant online directories — especially Google My Business and Yelp.
Personal injury law firms are some of the most innovative and aggressive online marketers. Stay informed about advancements in digital marketing. For example, you might consider voice search optimization as more users turn to voice assistants like Siri or Alexa for answers. Be proactive to stay ahead of the competition — and make sure you are getting the best advice and service from your marketing agency.
3. Search Engine Marketing and Video Content Creation
Search engine marketing (SEM) — marketing campaigns designed around your target market and related keyphrases — can help drive traffic to your website. By crafting compelling copy targeting longer tail keywords, you can increase your chances of reaching potential clients who are actively searching for legal assistance in your specific niche.
Don't limit your content to the written word. Video content is an engaging way for prospects to learn about your expertise. Consider creating videos that address common questions or concerns related to personal injury lawsuits and share them on platforms like YouTube. This not only showcases your knowledge but also helps build trust with viewers who may be hesitant to reach out initially.
Search engine marketing and video content creation are key elements of any successful digital marketing strategy for personal injury law firms. To further build a presence in the local community, leverage local marketing and advertising and engage with your audience in person.
4. Local Marketing Efforts and Community Engagement
Paid local advertising that targets audiences within a certain geographical area is hugely important for personal injury firms, but one of the most effective ways to stand out in your community is free: Google Business Profile listings for local exposure. This free tool allows you to manage your online presence across Google Search and Maps, ensuring that potential clients can easily find you and contact you when they search for "x lawyer near me."
Tip: Google Business Profile allows you to post content! Consider posting your content to Google Business Profile as well as your social media platforms to boost your SEO, gain the favor of Google, and increase your online visibility.
Beyond online efforts, consider participating in community events or partnering with local organizations. Sponsoring a charity event or offering free consultations at a neighborhood gathering not only enhances brand awareness but also demonstrates your commitment to helping those in need. By engaging with your target audience on a personal level, you will foster trust and credibility — two essential factors when choosing a personal injury attorney.
Local marketing efforts and community engagement are essential components of a successful digital marketing strategy for personal injury law firms. By leveraging email campaigns and client relationship management tools, attorneys can further enhance their online presence to attract new clients.
5. Email Campaigns and Client Relationship Management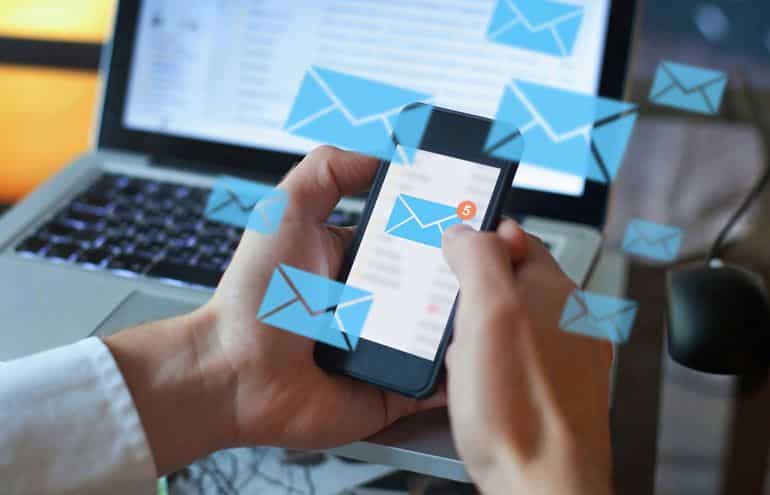 Effective email marketing campaigns are essential for staying connected with prospects who have shown interest in your personal injury law firm's services. To create targeted email campaigns, consider segmenting your contact list based on prospect interests, such as specific types of injuries or legal issues.
Craft personalized subject lines and content to increase open rates and engagement.
Include relevant calls-to-action that encourage recipients to schedule a consultation or visit your website for more information.
In addition to email marketing, client relationship management (CRM) tools can streamline the process of managing leads and clients. CRMs such as Lawmatics, Clio Grow or Simple Law are designed specifically for legal professionals. They offer features like lead tracking and client intake management systems that track potential clients' interactions with your firm and automate follow-up tasks to ensure timely communication with prospects.
Another important aspect of marketing is staying in touch with past clients. Email marketing can be an effective way to keep your firm top of mind and encourage repeat business or referrals.
Consistency Is Key to Standing Out
Remember, consistency is key when it comes to digital marketing for personal injury law firms. Consistent application of these marketing tactics will help boost recognition for your brand, build credibility and trust, and attract more clients.
---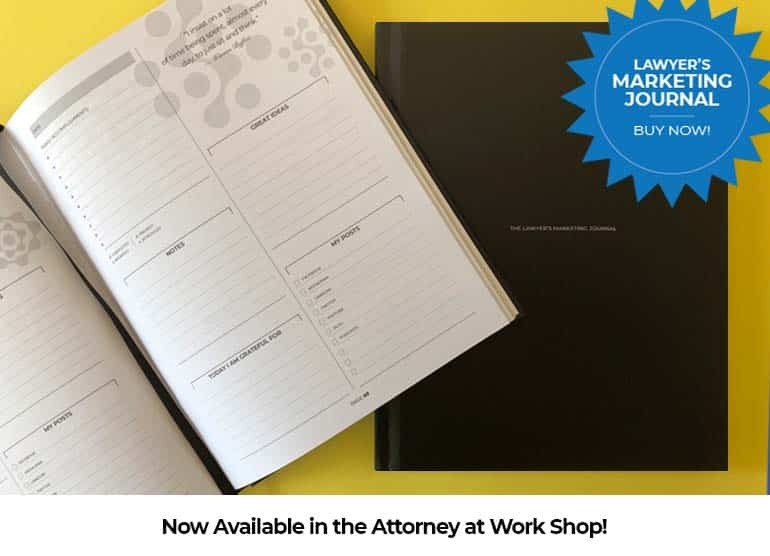 Teddy Snyder, author of Women Rainmaker's Best Marketing Tips, has designed a journal that is ideal for tracking marketing and BD activities, ideas and inspiration. Undated pages give you the flexibility to start today.
---
Image © iStockPhoto.com

Don't miss out on our daily practice management tips. Subscribe to Attorney at Work's free newsletter here >