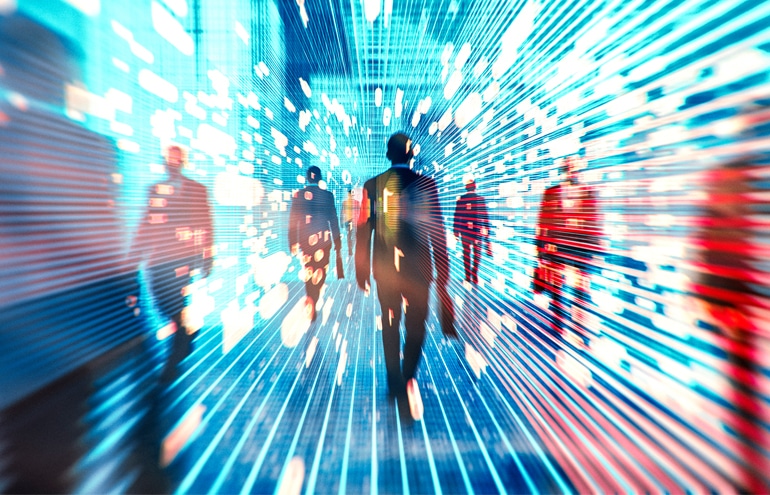 We are constantly monitoring industry trends and listening to our customers to make sure that PeopleMap and Company Investigator are some of the most comprehensive and easy-to-use public records products on the market. In this article, we will be highlighting our top enhancements on PeopleMap and Company Investigator in 2019 and how they can benefit your workflow.
Global Sanctions Data
This content includes information relating to sanctions against organizations and individuals. Examples of sanctions include economic sanctions, diplomatic sanctions, and military sanctions.
Records in PeopleMap and Company Investigator can include first name, last name, date of birth, sanction issuer, sanction details, and more from sources such as:
United Nationals Security Council and European Union Sanctions against various regimes
Export control lists
Law enforcement press releases and most wanted lists (historical coverage through December 2014)
Securities and investment warnings and enforcement actions (historical coverage through December 2014)
Other sanctions and regulatory agency publications (historical coverage through December 2014)
Benefits to Your Workflow
Conduct due diligence on mergers and acquisition targets
Understand the risks during client intake
Uncover possible impeachment issues on defendants, witnesses, and experts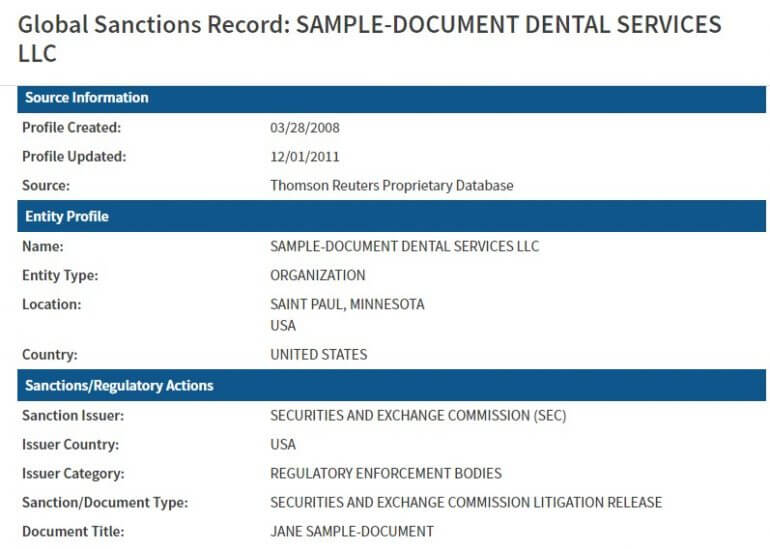 Marijuana-Related Business Records
Marijuana-related business (MRB) records on PeopleMap and Company Investigator include licensing information on approximately 15,000 businesses and 33,000 individuals in the cannabis industry. MRB reveals detail around business type (e.g. dispensary; manufacturer) and individuals associated (e.g. owner; investor) with cannabis businesses. Coverage includes 35 U.S. states, the District of Columbia, Puerto Rico, and all Canadian provinces.
Benefits to Your Workflow
Determine if a business has an active license and/or is a cannabis manufacturer, distribution center, dispensary, or grower
Conduct client intake and determine if individuals are associated with any cannabis businesses (e.g. owner/investor)
Assist clients with mergers and acquisitions relating to cannabis businesses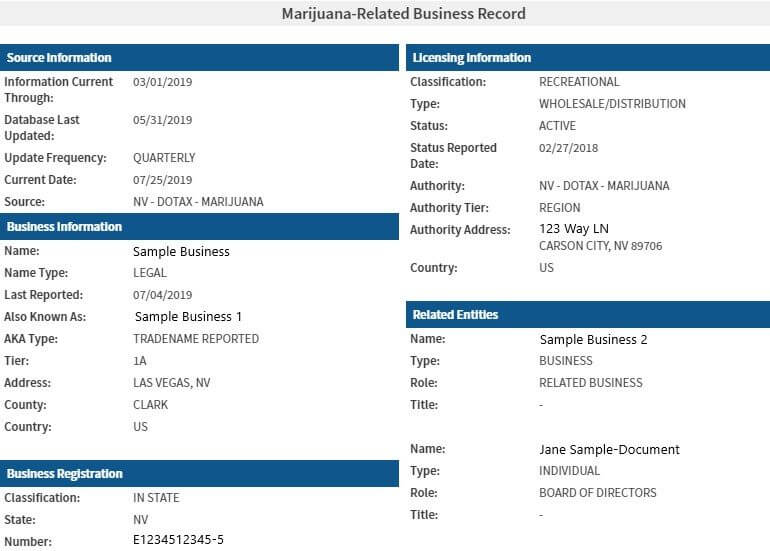 Enhanced Searching, Graphical Tools, and More
Associate Analytics – Quickly determine whether an individual's associates have criminal records, arrest records, bankruptcies, global sanctions, or are listed on the Office of Foreign Assets Control (OFAC) list. Results are presented in a chart format (see image below).
Increased Coverage – In addition to the thousands of jurisdictions already covered, we have added numerous jurisdictions for real property records, professional licenses, criminal records, and more.
Enhanced Searching – Search option for "last 10 years" added. This allows you to further specify the time period that needs researching across criminal records, lawsuits, liens & judgments, bankruptcies, and UCC filings. Other time period selections already exist.
Single Sign-On Option (SSO) – Allows large, strategic organizations to implement SSO using auto-provisioned registration keys with Thomson Reuters Westlaw™ Public Records.
Benefits to your workflow
Associate Analytics – Determine whether an individual's relatives or associates are worth researching
Increased Coverage – Builds a more comprehensive public records profile for individuals and businesses
Enhanced Searching – Find the records you need faster
SSO – Increases organizational productivity, reduces risk, and encourages employees to use the products/applications that organizations pay for by providing a simple access point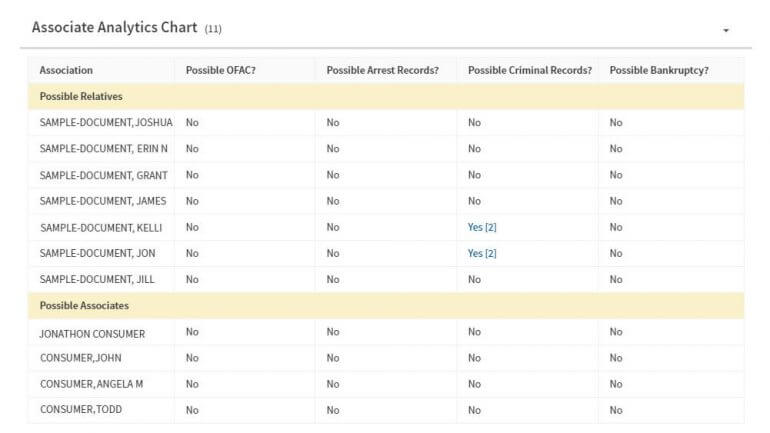 Click here to learn more about PeopleMap's other recent enhancements, or to sign up for a free demo.
Thomson Reuters is not a consumer reporting agency and none of its services or the data contained therein constitute a 'consumer report' as such term is defined in the Federal Fair Credit Reporting Act (FCRA), 15 U.S.C. sec. 1681 et seq. The data provided to you may not be used as a factor in consumer debt collection decisioning, establishing a consumer's eligibility for credit, insurance, employment, government benefits, or housing, or for any other purpose authorized under the FCRA. By accessing one of our services, you agree not to use the service or data for any purpose authorized under the FCRA or in relation to taking an adverse action relating to a consumer application.
SPONSORED CONTENT. Product Spotlight showcases content provided by Attorney at Work sponsors and advertisers. This does not constitute an endorsement by Attorney at Work. See Terms and Conditions for more information. 
More Thomson Reuters Product News: