Good phone call protocol keeps your best prospects from calling the next law firm — especially if you stick to the script!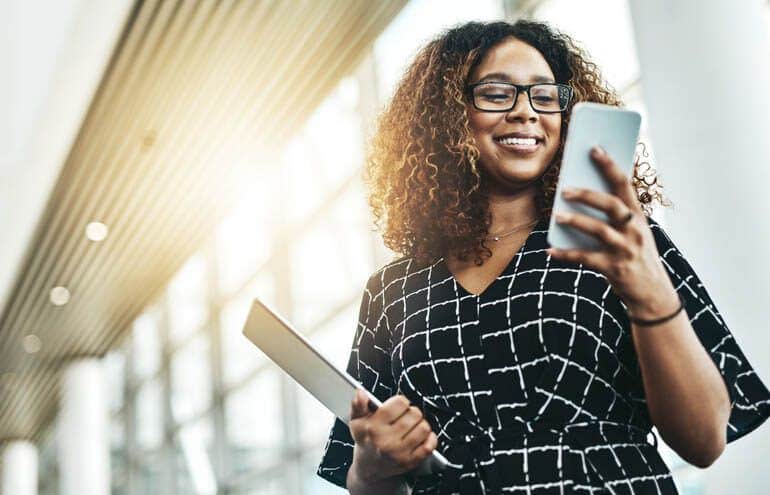 Many songs have been written about phone calls. Soul Asylum and the Foundations sang about waiting by the phone. Blondie commanded, "Call me, call me anytime." The Marvellettes walked around giving out their number, Beechwood 4-5789. With those levels of interest in telephone calls, you'd think that those musicians were lawyers.
In law practice, calls mean business. Even now, with text and email being dominant forms of communication, most attorney-client relationships start with a phone call.
The right call can bring a big fee. The wrong call can waste time or cost you money.
Five Steps for Better Phone Answering Protocol
A prospective client's phone call is often the first interaction with you or your office — and first impressions mean a lot. Good phone call protocol will keep a prospect from calling the next firm and can also further condition the prospect on your practice.
1. Answer!
This step should be obvious but it's not always easy, especially if you are a solo attorney who is in court a lot. When I started my practice, I had one work phone line and it was a cellphone. When I was in court, calls went to voicemail. The problem is that many prospective clients, especially in criminal cases, are in precarious situations and they aren't going to wait for you to call back. They will call the next attorney on the list.
For a few years, I had a part-time assistant who handled calls while she was in the office, and I hired a 24-hour answering service to cover all other times. Both could call my cellphone and transfer a hot lead when I wasn't around. After that, I shared an office in a larger firm with a receptionist who took all calls during the workday.
These days, there are plenty of options for receptionist services. Whichever route you choose, you need to set up a call-answering system that helps you return calls quickly.
2. Stick to the Script
When it comes to calls from prospective clients, write and stick to a phone script. The right language builds rapport with callers and helps you evaluate whether you want the case. A script isn't just for your receptionist. You should stick to the script yourself.
Here is a sample good phone call protocol
script for a receptionist:
"Good morning/afternoon, this is Attorney [XXX]'s office, [NAME] speaking. How may I help you?"
If it sounds like the person has a case, ask if they are a current client or would be a new client. If new, ask for a name and callback number. Then say:
"I'll see if he's available, but first can I just have some information about your case?"
Depending on your practice, ask for the case type, charges, location and next court date.
Then say:
"We also like to follow up with emails. Do you have an email address?"
After that information is received, attempt the transfer.
Here is a sample script for

the attorney

:

If you answer the phone yourself or receive a transfer, use a similar script to stay on message. Otherwise, callers might just launch into their story. If you do not have a receptionist, make sure to get the caller's name, contact information and some basic case details.

After that, if it's a case that you want to handle, say:

"I can help with that. There are just a few things that I need to know to assess the case."

Be polite, but firm. Make sure callers answer your questions rather than talk your ear off.

Another good question to ask is whether the caller was referred by a colleague or another client. Say that you always like to know, so that you can thank the referring source. This does a couple of things. First, knowing the source helps you assess the quality of the case and follow up with the referrer to both thank them and ask questions. For the client, this emphasizes your collegiality and standing in the community. Finally, it signals to the client that you value loyalty and appreciate referrals, so that they consider referring you to a friend or family member in the future.
Now, lead the prospective client to the next step.
The next step could be an office meeting to further discuss the case and representation. Or, it could be a quick close with a fee quote and arrangements to sign a fee agreement. I had greater success signing up clients when they came to the office for a meeting before I quoted a fee, but it's a matter of preference.
3. Prepare Responses to Common Questions and Dodges
Prospective client calls are what you want coming in on your phone line. Unfortunately, they do not make up all of your callers. Once you identify callers who are not viable prospects — whether they are looking for free advice, price shopping, a second opinion or something else — give them the hook.
"I'm calling around" / "I'm looking for information" / "Do you do free consultations?"
If you offer free initial consultations, emphasize that you only schedule meetings for prospective clients.
"How much do you charge for … ?"
When a caller starts with price, that's all it is about. Most likely, the caller will hire whoever quotes the lowest fee. Tell the caller you need to know more about the case before setting a fee and offer an in-person meeting.
4. Log All Calls
The call log should include:
Name

T

ype of case

Interest level

Contact info

rmation

Fee quoted (if any)
The log is useful for conflict checking and quality control, and, of course, it is vital for following up.
5. Follow Up
A prospective client very likely has other things going on and has called other attorneys. They might not remember everything from your conversation, so you might need to initiate the second contact. Some attorneys use an automatic email or text drip campaign, which can be very effective. You or one of your support staff can send out emails every day or every other day reminding the client about your discussion, services and how to move forward.