How much does it cost to start a law firm? We asked a few experts.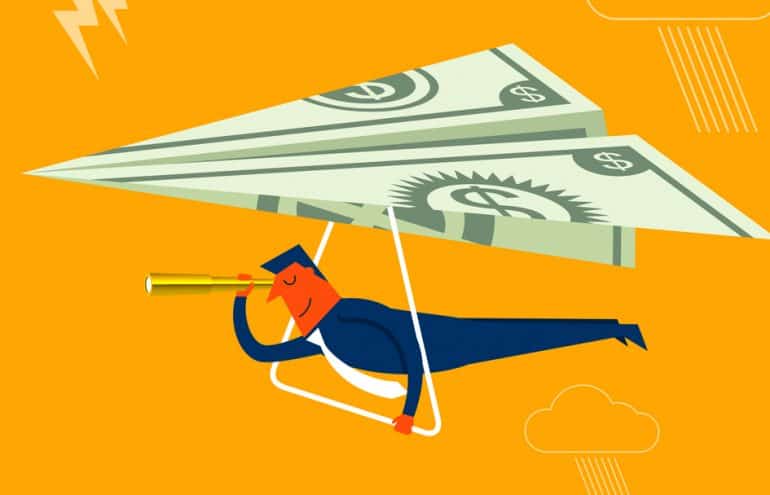 Starting a New Solo Law Firm?
In case you hadn't noticed, a lot of those new lawyers who can't find jobs are hanging out a solo shingle. Add to that those lawyers with experience who have left a firm by choice—their own or someone else's—to launch a practice. That's a lot of lawyers starting from scratch! You may be one of them (or dreaming of becoming one). So, what kind of seed money does it take to start a solo practice these days? We asked a handful of people who know the territory, and here are some of their answers.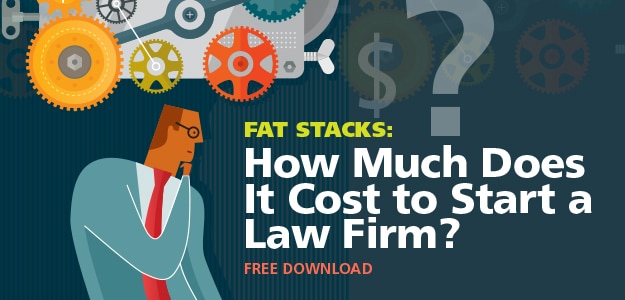 Stephanie Kimbro
"The answer depends on what method of legal service delivery the new lawyer wants to provide: traditional delivery, online delivery or a hybrid of the two. The cost to launch a traditional, bricks-and-mortar law practice is going to be greater than if the lawyer uses cloud computing to conduct the majority of his or her work with clients. The most cost-effective scenario for a lawyer to launch a solo practice would be to select a hybrid practice where he or she leases a shared office with conference space and a shared or virtual receptionist. The lawyer may use a web-based practice management system with a secure client portal to provide unbundled legal services to online clients across his or her jurisdiction, as well as do some of the work for full-service clients online and at the leased office space. Additional start-up expenses and the cost to market and develop a client base in that first critical year are then added to that basic foundation."
Stephanie Kimbro
Author, Virtual Law Practice: How to Deliver Legal Services Online
Ruth Carter
How much does it cost to start a new law firm? "Here's my two cents. You can start a law firm pretty cheaply. The minimum things you need to have are an LLC, liability insurance, QuickBooks, business cards and a website. Depending on your situation, you may also need to invest in a mail service (so you don't have to use your home address for your firm), a printer and scanner, a laptop, Internet service and a backup hard drive or cloud storage. You're also going to be responsible for your bar dues and CLEs."
Ruth Carter, The Carter Law Firm
Blogger, UndeniableRuth.com
Greg Siskind
"Pick a niche specialty where you don't have a lot of competition and your short-term and long-term costs will be a lot cheaper. That's because you won't have to spend as much to market to your smaller audience and will get referrals from a much wider base of lawyers who aren't competing with you. And you can minimize your expenses by operating as 'virtually' as possible, which could mean renting the use of a conference room and a mailing address from a local firm and working mainly from home, marketing online, using Internet-based research services, etc. Your big-ticket item in your initial time as a brand-new solo will likely be your time and writing like crazy to build your expertise and reputation in your field. That worked for me when I was a 26-year-old solo."
Greg Siskind, Siskind Susser, PC
Author, The Lawyer's Guide to Marketing on the Internet
Debbie Foster
"Cloud options make starting a law firm less expensive than ever. Presuming you establish your new practice from home, start-up costs can be as little as $3,500 inclusive of purchasing a laptop, printer and scanner. Cloud-based practice management and billing solutions run about $50 per user per month. Microsoft, via its Office 365 product, provides Microsoft Office 2010 for as little as $22 per month. Further, if you already own reasonably current computer equipment, start-up costs may be even less. Also, online resources like TechnoLawyer, the ABA's Law Practice Today, GPSOLO and social media provide ongoing and current techno-guidance."
Debbie Foster, Affinity Consulting Group
Past Chair, ABA TECHSHOW
Carolyn Elefant
"The better question is how much you need to earn to survive the first year. These days, most first-year law students already have the basic equipment to run a firm—a laptop and smartphone (which you can even use for scanning) and (presumably) a place to live. Online file storage, email, calendaring, voicemail, word processing, legal research and a blog and website are free, courtesy of Google, and you can establish a robust online presence and market through social media and free email newsletter services like MailChimp. Arguably, you could even get by without Internet expense if you work out of a law library or Starbucks. Your only real costs are malpractice insurance (which can be as low as $500 per year for a newbie), business cards (maybe $10 online) and a domain name ($10 per year). The bigger hurdle is how much you need to earn each month to cover costs like health insurance (if you're young and healthy, you could find something for a few hundred) and student loan debt (which for many grads starts at $1,000 per month, though there is a deferral period). I'm not saying that starting on the cheap is recommended—it's not. But if push comes to shove, it can be done."
Carolyn Elefant, Law Offices of Carolyn Elefant
Author, Solo by Choice: How to Be the Lawyer You Always Wanted to Be
Blogger, MyShingle.com
Donna Seyle
"As lawyers like to say, it depends. And there are many factors to consider, but there is really just one question that must be answered at the outset: What kind of practice do you want to have? You can get started for under $500 per month, with no up-front costs, for a virtual home office practice. The sky's the limit after that. Envision your dream practice. Make this the core of your business model. Then create a checklist of the things you will need and price them. If you can't afford your dream office right now, start paring away the non-essentials. But don't destroy the list! Do this with the intention that you will grow your practice into your core business model."
Donna Seyle, Author, Law Practice Strategy: Creating a New Business Model for Solos and Small Firms
Illustration ©imagezoo.com
Subscribe to Attorney at Work
Get really good ideas every day: Subscribe to the Daily Dispatch and Weekly Wrap (it's free). Follow us on Twitter @attnyatwork.