What you need to Practice Law from Home.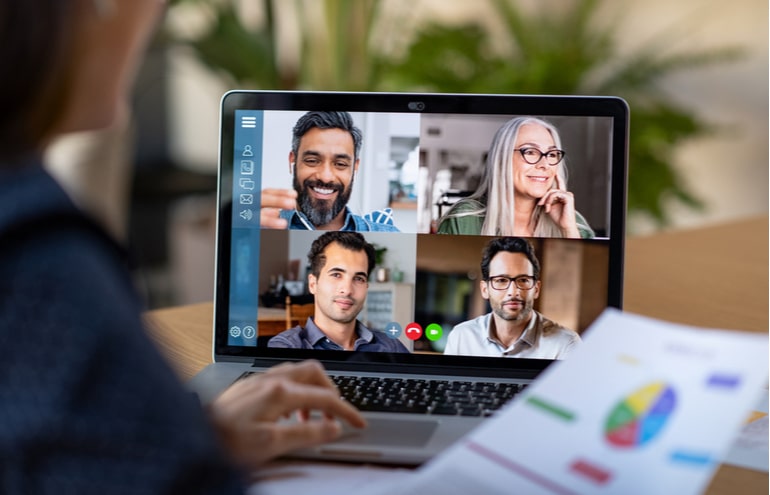 "Working from home." Once a convenience. Now a necessity. Everyone — in every profession — now understands the need to be able to operate remotely at full capacity.
Working remotely can be the easy part. Working at 100% in-office capacity and efficiency can be more challenging. You need to take a comprehensive, cross-functional approach that covers every aspect of what needs to be done on a daily basis — and how best to do it from any type of location.
Leveraging the Cloud
Everything about working remotely involves using the cloud. Luckily, the cloud has made legal tech easier to use and more accessible than ever before. No more servers, no manual backups, and all of that office infrastructure to manage & maintain is gone. Cloud-based applications are as easy to use as mobile phone applications and as robust as the installed software once found on your servers. With the cloud, it's just "log in and get going." The cloud is no longer a new frontier for the legal community, it's a mature workspace where modern offices are getting their work done.
What Every Home Office Needs:
Here's a basic outline of the types of functions & tools that you need to keep your practice going at 100% while working remotely.
Storage.
Cloud storage lets you, your colleagues, and your clients all have controlled, secure access to relevant information and documents.
Communication.
When everyone is working from home, phone time is sparse. Secure email, chat, and "instant messaging" tools keep things moving forward. In addition, special apps that enable teamwork & collaboration to keep "missing members" in the loop and on point.
Task Management.
With physical "project wallboards" and check-in meetings not possible, digital task management makes sure nothing falls through the cracks.
Video Conferencing.
Don't underestimate the need to speak to clients & colleagues "face-to-face." Reading facial expressions does a lot to maintain your personal connection and prevent the kinds of misunderstandings that can be common via email.
Password Manager.
As a "virtual lawyer", you'll have more passwords than ever. Cloud-based password managers keep everything secure — and are accessible 24/7 to make sure you're never locked out again.
Program Blockers.
Distraction can be a BIG (and unforeseen) problem for remote workers. These apps "put on the blinders" to keep you focused on completing the task at hand.
VOIP (Voice Over IP).
We all love our mobile phones, but the connections can be spotty — especially from your home office! VOIP, puts your phone calls through the cloud, with better clarity & reliability. Some even include the ability to review & discuss documents together on a call.
Legal-specific Operations.
Excellent cloud solutions are available for all legal practice operations, including accounting, billing, case management, and more.
The current conditions are challenging for most of us. However, tools like these are not brand new…and for many of us, it's past time to start using them. For more information on the types of tools listed here and recommendations on the top tools for use in law practices, there are two resources available for you. The on-demand webinar "Preparing Your Law Practice: How to Operate Remotely" and the accompanying downloadable guide will give you what you need to become fully operational, maintaining in-office productivity levels regardless of where you're working. Download both resources now.