If your LinkedIn page isn't ranking on Google, perhaps it's time to transform your page into a lead-generating, rank-boosting marketing tool.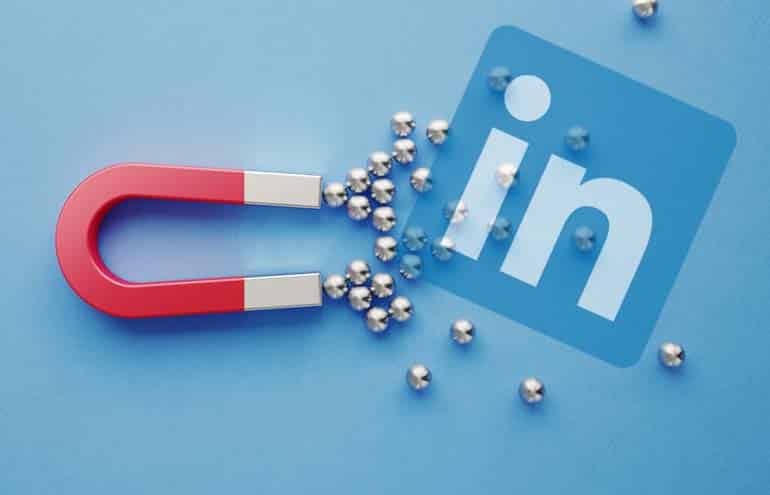 Beyond its effective networking capabilities, LinkedIn is a potent search engine that can drive targeted traffic right to your profile, improve your SEO and help you get ranked on Google. If you have not seen your LinkedIn page rank on Google, perhaps it is time to transform your LinkedIn page into a lead-generating, rank-boosting marketing tool.
Why LinkedIn?
LinkedIn has morphed over the years to become much more than a networking site for job seekers. Used by 93% of lawyers and more than 700 million people globally, LinkedIn has replaced some other forms of professional networking. LinkedIn can enhance your business efforts, help you hire team members, help you gain visibility on Google, and funnel more traffic to your website.
LinkedIn's Domain Authority
Domain authority is a ranking score that tells how likely a website is to rank in search result pages. The higher the score, the greater the likelihood that a site will rank on Google. LinkedIn is loaded with domain authority. In the top five Google-indexed sites, along with Wikipedia, Facebook, Twitter and YouTube, LinkedIn holds a domain authority score of 98/100.
So, since LinkedIn has more domain authority than most other websites, it makes sense to devote attention to your LinkedIn page.
LinkedIn Page Rank: Nine Tips for Optimizing LinkedIn
If you add smart SEO to your LinkedIn profile, you can achieve better search visibility with Google. How? Here are nine ways to increase your page rank on Google.
1. Optimize Your Profile
If your profile has high privacy settings, Google may not be able to index it. Confirm that your profile allows each section to be discovered by Google. Your LinkedIn profile must go beyond the default settings to be optimized, and you have a lot of free real estate to use here. Your profile section is the first thing people see, and for better or worse, visitors make snap judgments based on it. This is why every piece of your profile needs to be crafted strategically with your audience in mind.
2. Create a Winning Headline
On your profile, your headline sits beneath your name, and it can include around 120 characters. Telling visitors who you are and what you offer, your headline should be spiked with keywords and well-crafted copy. It should attract users and engage them with your profile. Not the place to be vague or witty, your headline needs to clearly tell visitors what you do. Otherwise, you will leave visitors confused.
3. Polish Your Summary Section
The bulk of your profile should win your visitors over, but not like a heavy-handed sales pitch. Write with your visitors in mind, speaking professionally but conversationally. The summary section can include approximately 100 words that outline what services you offer for your audience. Ask yourself: What is my audience looking for? Then answer that question for them, addressing their needs, wants, struggles and pain points. Create a concise, compelling summary that funnels visitors down to the next section.
4. Revamp Your Experience Section
This is the space where professionals often insert a dry list of work experience, but it does not have to be so. You can infuse keywords in the experience section, as in other places. Focus on the highlights of what you took away from each job you had, as well as what results you left behind.
Here are some additional tips for making your experience section shine:
Avoid jargon and speak conversationally.
Remove any experiences that will not be relevant to your target audience.
Include any noteworthy accomplishments, such as publications submitted or leadership in an industry organization.
5. Use a Quality Profile Photo
Obviously, you can assemble a compelling, SEO-rich headline, experience section and summary, but do not forget to optimize your images, too. Start with your profile photo. Aim for an image that prospective clients will find approachable. You want a clear, high-quality image. Make it a smiling headshot, wear professional clothing, and use a simple backdrop.
LinkedIn recommends adding a profile photo where your face takes up over half the frame. Make your background fit your profession, adapting it to what would appeal to your target audience. Be sure to name images before posting them, using SEO keywords.
6. Insert a Strategic Cover Photo
The cover photo (or banner photo) spreads across the top of your LinkedIn page — and if you opt for the default image, you are wasting a great opportunity. It is not difficult to create a compelling, professional image using a design app like Canva, which is free. Your cover photo can include text, such as:
A call to action
Your contact information
Your website URL
A memorable tagline
7. Publish Articles
Google ignores your posts but indexes your articles. This is why publishing keyword-rich articles is a valuable way to move toward a better Google ranking. When you write articles, insert keywords in the title, body, subheadings, and any images you include.
Consider repurposing content from your website or blog, and always include a call to action at the end of your articles. Here are some ideas for ideal LinkedIn content:
Commentary on industry research or news
Case studies of how your product or service helped someone
Lists, which are quick, user-friendly reads
Guides or how-tos that show your expertise
Helpful hints
8. Get Backlinks
Backlinks can help you rank higher in Google search results and make your LinkedIn profile look more relevant. And the more Google sees you as a trusted source, the greater the chances of gaining more traffic, exposure and clients. You can build backlinks by posting a link to your LinkedIn profile on your own website or blog. Another way to build more backlinks is to write a guest post and insert a link in the author's bio at the end.
9. Join LinkedIn Groups
Although individual profiles and company pages make up LinkedIn's basic structure, don't ignore LinkedIn groups. Joining groups can accelerate your business efforts and build your network faster.
LinkedIn Is a Powerful SEO Tool for Attorneys
Linkedin can be a valuable tool, but it is essential to gain visibility for your profile by ranking on Google. Since LinkedIn already boasts more domain authority than many business websites, it may be the ideal place to start promoting your law firm.
Action Steps
Begin by moving beyond the default settings, and infuse your profile page with professionalism and personality. Get writing help if needed to spotlight your profile and services with a compelling headline, summary and experience section. Add engaging images and consistent articles that are infused with target keywords, and soon your LinkedIn page should start rising in the ranks.
Illustration ©iStockPhoto.com
You Might Also Like These Articles on Attorney at Work:
Subscribe to Attorney at Work
Get really good ideas every day for your law practice: Subscribe to the Daily Dispatch (it's free). Follow us on Twitter @attnyatwork.