Does your law firm's management style lean toward dictatorship or democracy?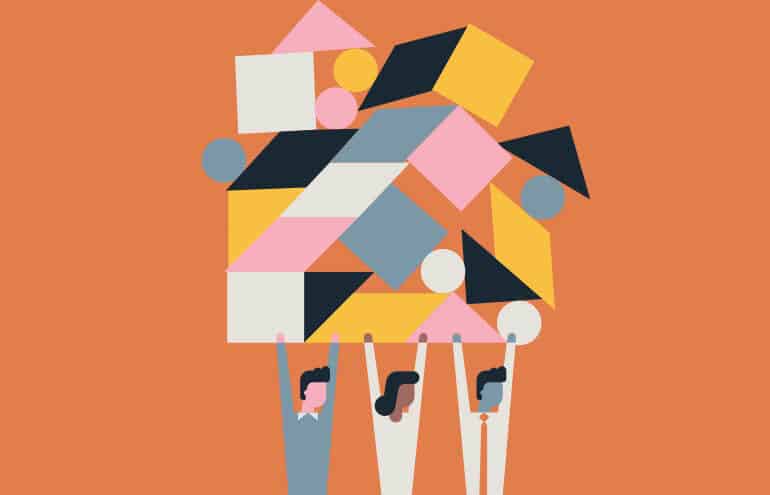 Throughout my career, I have been a vociferous advocate for recognizing, supporting and nurturing employees as a key component of a law firm's success. I've weathered heated arguments about the right management approach for millennials and created leadership development programs designed to engage and empower lawyers and staff. In addition to counseling clients, in my own business, I was fiercely dedicated to creating a collaborative environment in which employees felt seen, heard and appreciated.
Engagement-Centered Management and Leadership
For the most part, I've seen fantastic results from engagement-centered leadership initiatives. Recently, however, I've witnessed some inconsistent results with a few clients that have compelled me to reflect on the impact of different management styles.
Embracing a more modern approach to managing and supporting team members has not traditionally been high on the list of most law firms. This is largely because firms tend to be pressure cookers, where adrenaline, drive and sacrifice are the cultural norms. Over the past decade, however, some law firms have begun re-evaluating their business models and recognizing the importance of investing in employees' well-being. Unfortunately, this evolution is slow-going, as evidenced by the flurry of content in the legal press and on social media about the ongoing struggle for attorneys to feel properly supported by their firms.
What's Your Law Firm's Management Style?
The Benevolent Dictatorship
For firms that want to improve the health of their firm, leadership must take a less authoritarian approach to running the organization. The firm should create a middle management tier that is empowered to make important decisions, consistently recognize the efforts and goals of individual team members and address challenges. By "middle management," I mean practice group leaders, administrative managers and individual partners. These folks should support the collective goals and vision of the firm but do so through the meaningful engagement of those they supervise.
The Disorderly Democracy
The inverse of a benevolent dictatorship is an organization with little to no hierarchical structure, where everyone at the firm adheres to their own vision for how things should be done. There are few standards to follow and no consequences for noncompliance. There may be several "power pods" within the firm that are at constant odds with one another. The lack of structure or any unified effort to support a common goal seriously threatens a sense of psychological safety for lawyers and staff alike. While soliciting input can be a good thing, it should never be a substitute for effective leadership.
In firms like these, there tend to be occurrences of noncompliance and insubordination that are detrimental to the organization's health. Too many cooks can definitely spoil the broth, which in this case, is the firm's retention rate and, ultimately, its profitability.
Finding the Balance of Power in Your Law Firm Management Style
The healthiest law firms are responsive, empathetic and supportive of their people yet operate within an architecture of clear expectations and established boundaries. Employees' perspectives are considered, yet policies and procedures are explained and enforced. The firm is committed to consistent communication and providing the necessary support and investment to equip the lawyers and staff to excel at their jobs and drive the sustainable success of their firm.
3 Ways to Improve the Balance Within Your Firm
1. Establish your mission, vision and values.
A well-defined vision, mission statement, and set of firm values are the foundation of success. To ensure that these do not amount to platitudes, they must be rigorously communicated in everything the firm does. Your vision is the firm's WHAT, the mission is HOW the firm supports the WHAT, and the firm values represent the doctrine that guides everything your team does on behalf of clients, one another and the community.
2. Create a supervisory structure that provides several layers of individualized management, accountability and support.
The "floating" system that many firms follow (when associates float between the partnership pool and the person supervising their work changes with each new matter) creates unnecessary anxiety and misses the opportunity to provide meaningful feedback. Assigning associates to a specific partner for accountability and support will directly improve productivity, efficiency, morale and retention. This model will serve as a foundation but can still provide for associates to work on various matters with different partners.
3. Invest in the right education and training to ensure the success of the supervisory structure.
Law school does not prepare attorneys to be business leaders or managers of people. It's not enough to assign a partner to supervise associates. To make this system work, partners must have the ability to be mentors, teachers and providers of accountability for those they supervise. These qualities are not a matter of knowledge but of the possession of skills. Firms committed to developing these skills in their leadership reap the benefits of improved morale, better productivity, reduced attrition, satisfied clients and a more profitable organization.
Navigating the fine line between a heavy-handed and aloof management style and one that is too permissive and libertarian can be a challenge. To create just the right balance of structure and humanity, law firms must be thoughtful and intentional about building an organizational framework that supports employee engagement and skilled leadership.

Don't miss out on our daily practice management tips. Subscribe to Attorney at Work's free newsletter here >