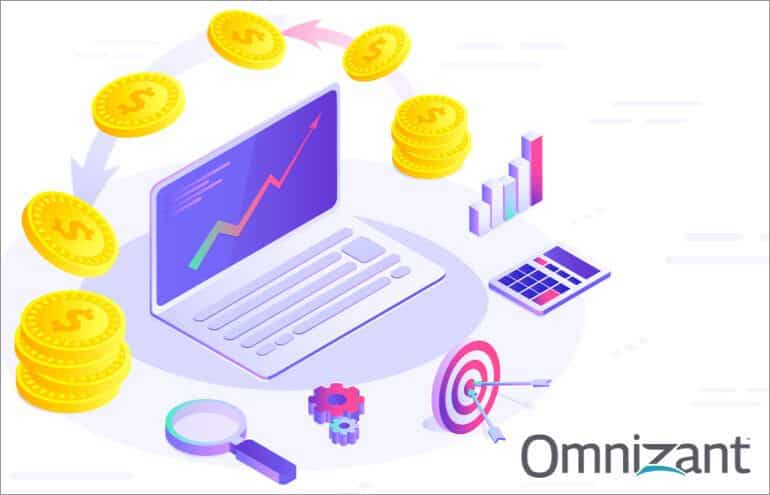 Lack of law firm website ROI is a common frustration among attorneys. Most know there's an issue but can't quite diagnose the cause.
Every month, you make a payment for your firm's website, but you're not quite sure what you're getting out of it. Sound familiar?
We routinely speak with attorneys frustrated by a lack of ROI from their websites. Having reviewed thousands of legal websites over the past 15 years, we find the overwhelming majority of ineffective sites suffer from a) poor visibility, b) the wrong traffic, c) a subpar user experience or d) all of the above.
A Lack of Visibility or the Wrong Visitors?
The best website won't generate new business for your firm if prospective clients aren't finding it.
With a saturated legal market, building a good site usually isn't sufficient to get on the first page of Google's search results. If you want to rank well and see substantial website traffic, SEO is required.
A comprehensive, ongoing content strategy with new articles published to your site frequently. (Beware of AI-generated content or poorly written copy, which violate Google's guidelines.)
A site architecture that is both easily understood and able to be indexed by search engines.
On-page optimization that aligns with the terms your unique audience uses during the attorney selection process.
Schema markup (back-end coding that gives search engines context for your site's content)
A long-term link-earning strategy that gets your firm in front of prospective clients on other highly relevant websites.
If you already have good traffic to your site but haven't seen an increase in leads, the issue is likely that you're not getting the right people to your site at the right time. We recently spoke with a firm with over 5,000 monthly visitors but only a few inbound leads each month. When we drilled into the numbers, we quickly found that one article (written by their SEO company), which included statistics on motor vehicle accidents, broken down by age and gender, was responsible for more than 90% of the traffic.
The firm was ranking on the first page for a few popular search queries, including one that stuck out: "Do men or women cause more car accidents in Kansas?" The firm was undoubtedly helping to answer friendly debates and perhaps even fueling a few trivia teams to victory, but they weren't getting in front of people who needed legal representation following a car accident.
There is no shortage of SEO agencies promising to deliver powerful results. In selecting one, however, be sure they truly understand what consumers are looking for when seeking legal counsel and that your measure of (quantifiable) success is understood and achievable — e.g., you want 50 new high-quality leads each month.
Not sure of the right questions to ask when vetting a new provider? This white paper can help.
Fostering Engagement By Prioritizing the User
All too often, SEO agencies are hyper-focused on increasing traffic; the user experience is an afterthought. When law firms, and the agencies they hire, fail to take a holistic approach to the visitor journey, they're shortchanging their digital marketing efforts. The result is good traffic but few conversions.
So how can you be sure you're prioritizing your users? Consider the following:
Are you answering their questions?
Let's revisit the example above of the personal injury firm in Wichita that was settling many "best driver" debates. They were getting traffic but not traffic from prospective clients. In optimizing the firm's site and mapping out its content strategy, it would be better served tackling articles centered around common questions. For example: "How long do I have to file a lawsuit after a car accident?" or "What do I do if the insurance offer after my motorcycle crash is too low?" Before mapping out your content strategy, be sure to identify your ideal client profile and develop personas that can help to pinpoint topics and distribution channels.
Are you quelling their concerns?
When you talk to prospective clients, what are you most often asked about? Often, your receptionist or intake coordinator is best positioned to share these insights, which may include noticing a significant number of inquiries about weekend consultations or callers wanting to understand how you bill, and how much their legal matter will cost. Get ahead of these calls — and speak to the individuals who, though full of questions, won't pick up the phone — by addressing these concerns on your website.
Does your site load quickly?
Did you know that your conversion rate drops by about 4.42% for every second a visitor
must wait for your website to load. If you want visitors to engage with your site, you must
prioritize site speed on both desktop and mobile devices. If you're not sure how your site is
doing, this Google tool can help.
Is your site accessible to all individuals in your community?
One in four adult Americans are living with a disability. For this reason, it's absolutely critical that all law firm websites be meaningfully accessible to individuals using assistive technologies to surf the web. While there is no law defining what constitutes an accessible site, WCAG 2.0 (level AA) is consistently referenced as a set of standards to follow.
Are you giving clients multiple ways to contact you?
All too often, firms aren't strategic with their website's call to action (CTA). Many include a "Call Us for a Free Consultation" at the top of the site and hope for the best. While that may work for some visitors, what happens to a visitor that comes to your site after hours? Is there a way that they can engage with you in real time? In this example, live chat or a web form with instructions on when they will hear back might be one way to increase conversions. Working with a reputable website development company that considers the visitor journey and can help with A/B CTA testing can drastically increase conversions.
An Experienced, Full-Service Digital Agency Can Make All the Difference
There are many facets of online lead generation; unfortunately, many firms make the mistake of siloing different components of their digital marketing efforts. The result is often a website that doesn't yield a positive ROI, and attorneys left scratching their heads, trying to determine what exactly isn't working.
If you're looking to develop a powerful web presence that fuels business development, it's important to work with an agency that takes a holistic approach to maximizing visibility and conversions by designing a user-centric site.
About Omnizant
Over the past 15 years, Omnizant has helped nearly 2,000 law firms across the country build dynamic websites and effective marketing campaigns, empowering them to achieve their growth goals. Whether you simply want a professional web presence for referral validation or are looking to supercharge business through the web, we have the expertise to get you results. Learn more about taking your web presence to the next level with Omnizant.

SPONSORED CONTENT. Product Spotlight showcases content provided by Attorney at Work sponsors and advertisers. This does not constitute endorsement by Attorney at Work. See Terms and Conditions for more information.