We know you're not just practicing law—you're running a business. Along with providing proven online payment technology that correctly separates earned and unearned fees and protects your IOLTA account, LawPay also gives you the business insights you need to stay competitive and grow your practice. With LawPay, you get the tools you need to manage earnings and cash flow, and track key financial metrics.
LawPay's new reporting dashboard lets you see where your firm's payments stand at a glance. Quickly and easily see where revenue is coming from, and view key stats that help you assess cash flow.
Payment Data and Key Business Insights at a Glance
The new LawPay dashboard provides you with instant access to important metrics that can help you run a better business:
See month-to-date and year-to-date payment stats front and center
Toggle between views to see data for the past 30 days, 90 days, or 12 months
See your ten most recent transactions and top ten clients by volume
Use the payment volume and source charts to spot trends and project cash flow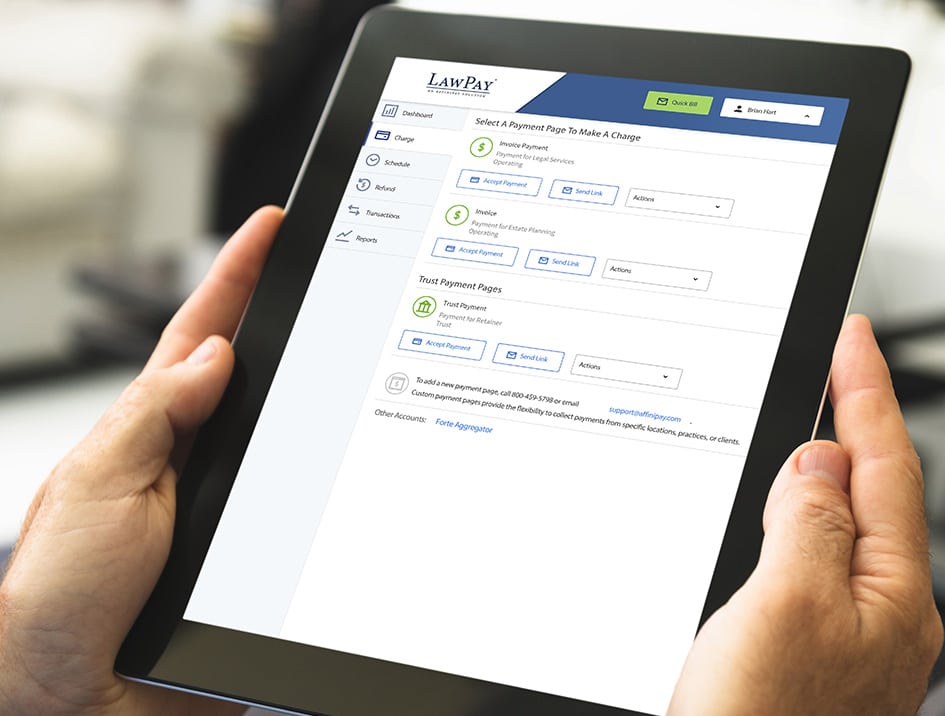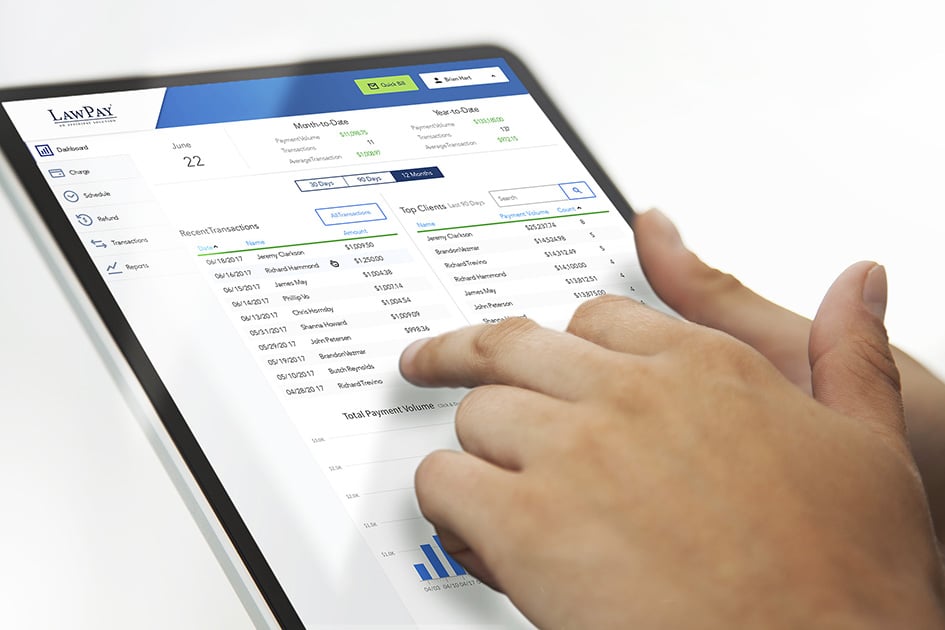 About LawPay
LawPay is proud to be recommended by 47 state bars, trusted by 45,000 lawyers, and the only payment solution offered through the ABA Advantage program. Developed specifically for the legal industry, LawPay's complete end-to-end payment system manages the unique needs of law firms by providing a solution that correctly separates earned and unearned fees, ensuring you don't co-mingle funds when you accept credit card payments. Additionally, their system protects lawyers' IOLTA accounts against any third-party debiting, so you can rest easy trusting your transactions to LawPay.
SPONSORED CONTENT. Product Spotlight showcases content provided by Attorney at Work sponsors and advertisers. This does not constitute endorsement by Attorney at Work. See Terms and Conditions for more information.