These analog-ish lawyer gift ideas are on sale this week for Black Friday and Cyber Monday (Black Monday?), so click all the links and buy the stuff.
Turkey is t-minus oh-my-giblets and that means it's already [holiday that shall not be named] and you haven't gotten anything for your Secret Santa (or yourself)? For the love of all things analog, get in there and order some of this stuff now! It's all on Amazon, it's all discounted and even though there's a microphone and an electric desk here, it's mostly analog.
Shure SM7B Podcast and Zoom Microphone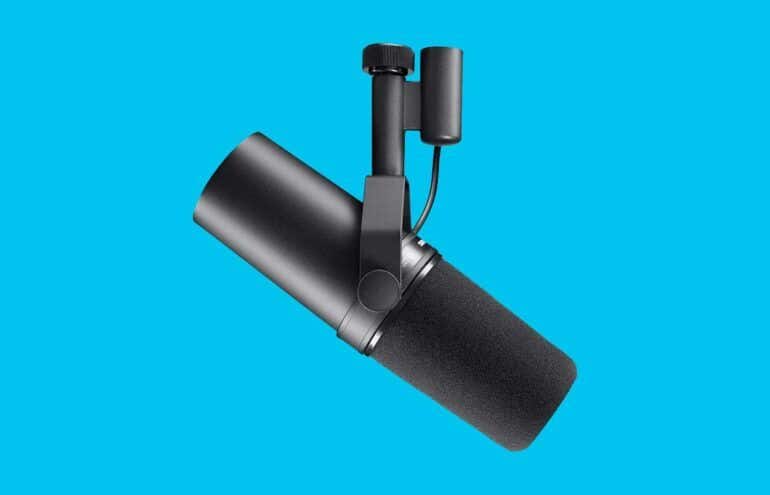 I've been telling you about how to look good on Zoom, how not to be an idiot, and how to broadcast like a pro, so now's your chance to finally do it with this incredible microphone. The SM7B is the mic of mics. It works for every kind of recording, it sounds incredible and you can afford it on Monday. The Shure SM7B is usually half a grand, but right now, it's 28% off for only $359.
The Giantex Office Chair of Chairs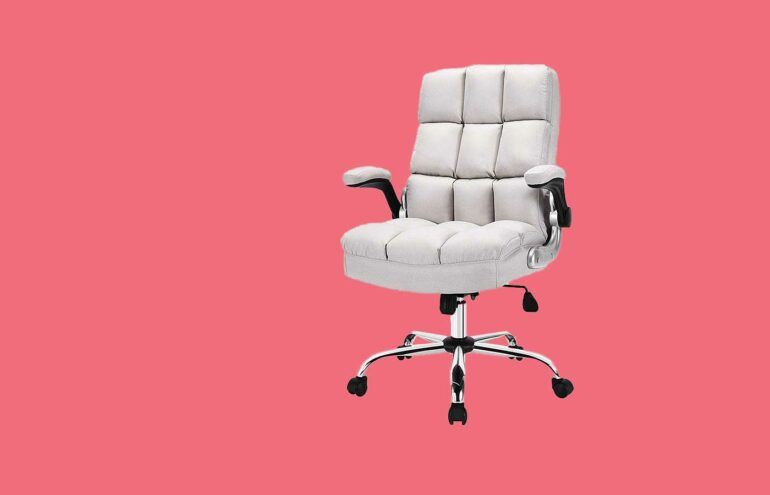 We've talked about desk chairs. You think about getting a new one EVERY TIME you sit down. Why are you hesitating? You deserve a good place whereupon to rest your body of evidence. The Giantex is enormous, which is great if you, like myself, are executive-sized. But hear me out: If you are a normal-sized human who likes to tuck your feet under yourself as you curl around a decent cup of coffee to read briefs, this chair's got you. Usually $285, they're knocking off 6%, so it's only $268. Go on. You deserve it. I mean, it's a great gift.
FEZIBO Adjustable Standing Desk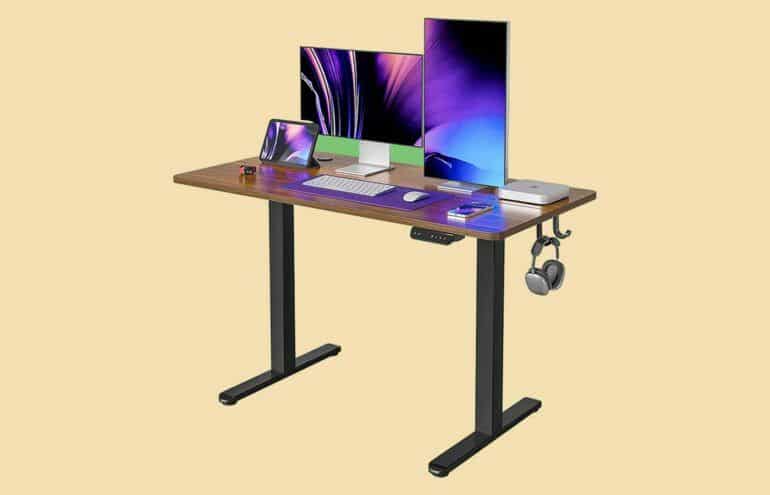 If your New Year's resolution from last January is still staring at you from a Post-it note on the fridge, then look, maybe you should invest in yourself. As in your posture. Get a standing desk! Step boldly and upright into the 21st century and get the FEZIBO, which has all the stuff. I'm not going to bore you with it, except to say it's electric; it has presets; it has sensors, so you can't lower it and simultaneously crush your knees. The 63-inch version is 10% off at $269, so you don't really have an excuse. Looks good with that chair, right?
BRONAX Cloud Slippers Are Extremely Comfy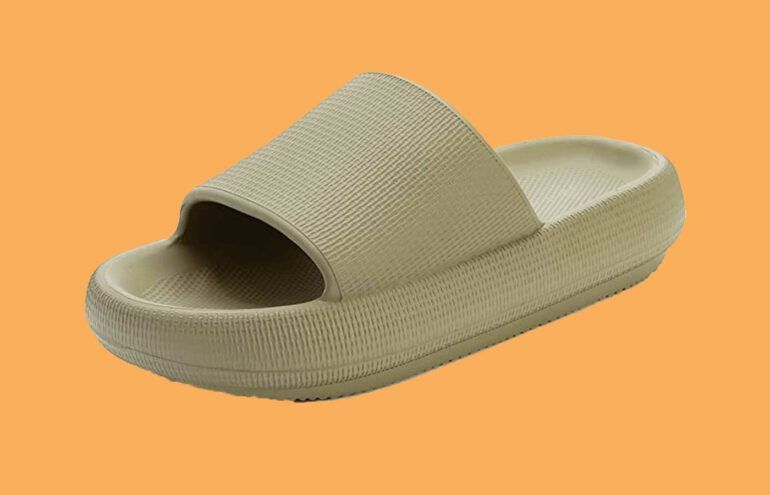 When I was visiting family back home at our private estate at Crutchfield Manor in Shelby County, everyone wore these slippers. I mean everybody. I asked my sister what the deal was, and she said, "Just try it." By the power of Crocs, I lost track of my feet. Bronax slippers are NASA-level good. My feet just sort of disappeared. I felt like I was walking on air. Yeah, they look kind of odd, but who is looking at your feet? You work at home. They are 43% off. FORTY-THREE PERCENT OFF! You should buy them just on principle.
Since You're in Slippers … Why Not Give Up All the Way and Wear a Blanket?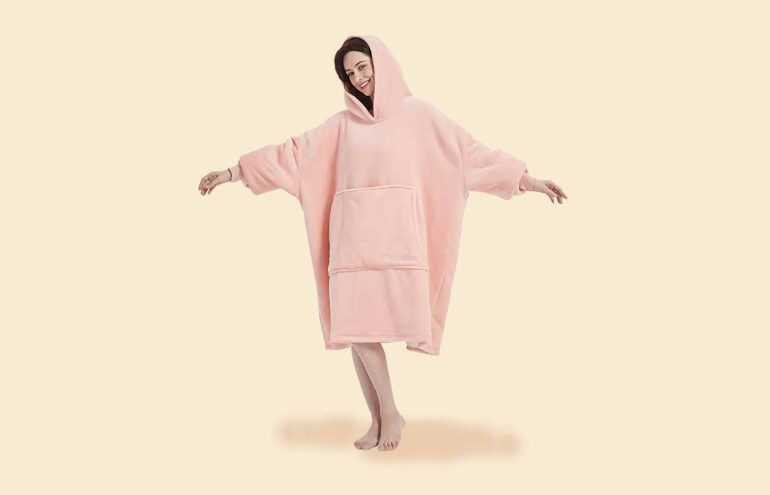 Bedsure's wearable blanket is … it's … I want to say … trashy? But honestly, who cares? You can turn off your camera and tell your boss you've developed a terrible facial tic. Whatever. Put it on. Put it on while you're wearing the slippers. It's like floating in a sensory deprivation tank. You might hallucinate, but it won't matter because you'll be so warm. So, so warm. On sale for $42 bucks.
Did You Think I'd Forget Pens!?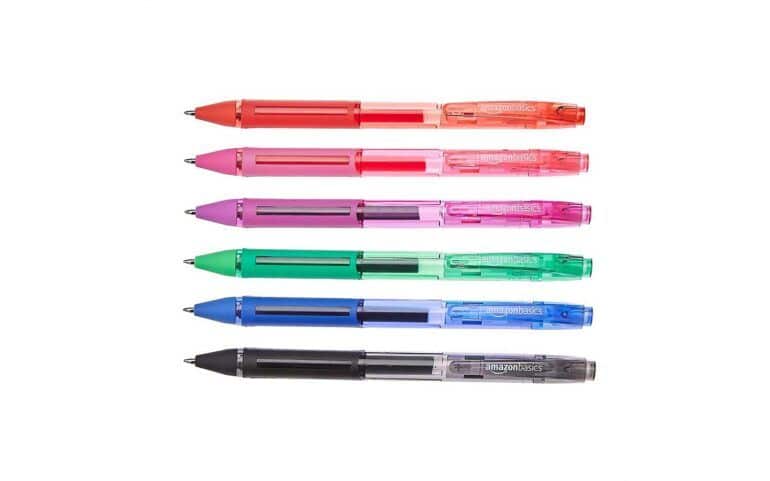 Remember when I was explaining gel pens and which ones were amazing? I think Amazon heard me because they made some, and they're great. (Great for stocking stuffers or writing thank-you notes or gift tags or checks.) They're on sale, and this is all I'm going to say. Go get your Amazon Basics Gel pens for less than six bucks.
Get a HUANO Lap Desk Because You're Wearing a Blanket With Your Feet in the Clouds, Baby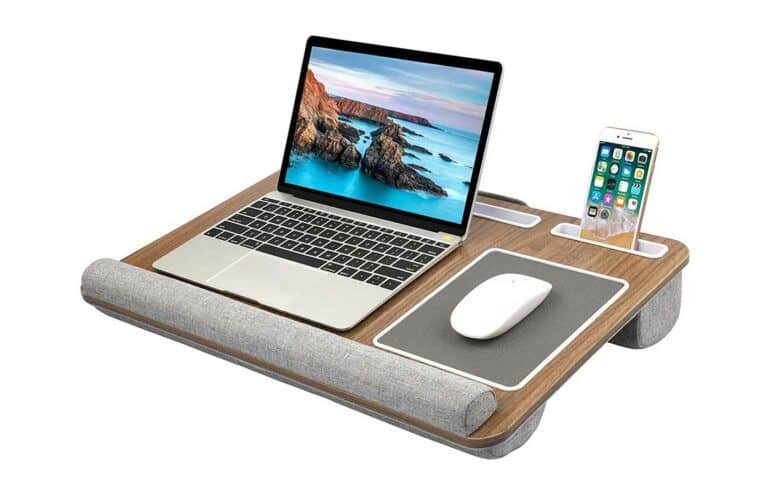 It's just perfect. It's not got that stupid glurge of a pillow underneath it like other lap desks. It's dignified. And it has all the stuff: phone slot, tablet slot, mouse pad, and it makes coffee (I have not researched this part). At 31% off the usual SMRP of 70 bucks, it's all yours for $47.
Graphique Nautical La Petite Presse Boxed Notecards, Because Oh My God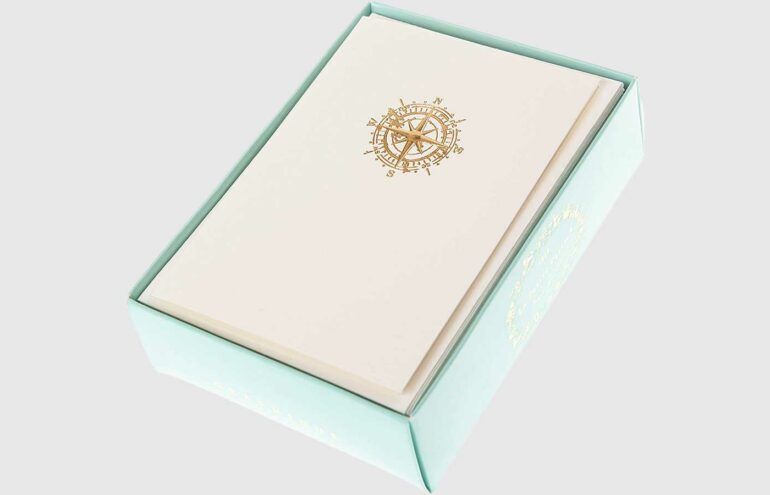 They are so pretty. And so dignified. And just all-around classy. If you send one of these to a colleague, you will leap to the top of their ladder of esteem. The design is just 19th-century elegant raised gold foil. You'd expect to see this box propped up on the desk in the background of the Dowager's desk on Downton Abbey. They scream class. Well, they don't scream; that would be improper. But they stage whisper class. Now on sale for $11.
LOOK AT THIS CLOCK!
It's 64% off. SIXTY-FOUR PERCENT! And it's beeyutiful! I don't even mind that it's described as a French country analog clock and then says it's battery-powered. I'm not going to argue. They're practically giving it away. Imagine this thing on your desk! It's only 9 inches wide. It would fit. And sacre bleu, the way it makes you seem so alluring and carefree like you might just shut everything down on a Thursday to jet over to the vineyards. Or the corner bar. Or your couch. Get it. Get it now!
Note: Black Friday and Cyber Monday deals have been going on throughout November, but the best deals will be revealed beginning Thanksgiving eve. Stay vigilant and bookmark your favorite shops' sales pages. Here's the link to Amazon's Black Friday deals.
Image ©iStockPhoto.com