Lawyer safety in the profession: I created an anonymous survey: "Does your firm have a safety plan?" "Do you have a personal safety plan?"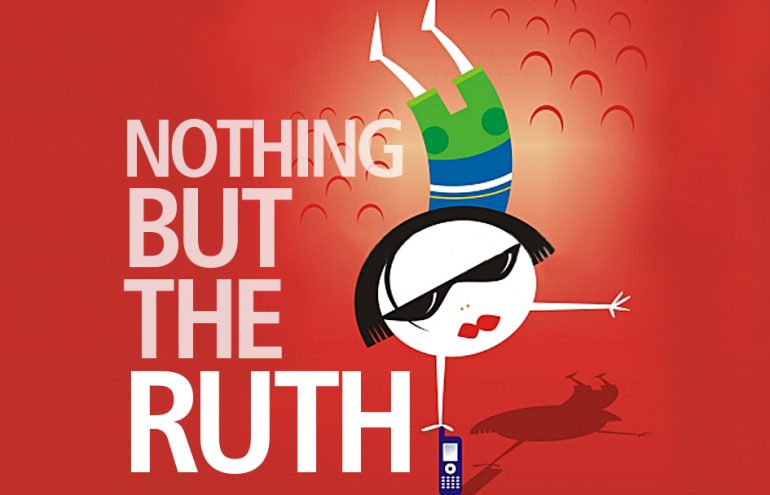 Lawyer safety is not a new concern for me. In 2013, I was a few blocks away when fellow Arizona attorney Mark Hummels was shot and killed by the opposing party in a meeting with the opposition regarding a civil case. Hummels' client was also killed in that incident. Incidents like this have made me question whether personal safety should have a higher priority in the legal profession.
We know violence against lawyers and judges happens, but how frequently does it occur?
How Big Is the Problem?
Stephen Kelson is a Utah attorney and studies violence in the legal profession. (Read my interview with Kelson here.) Between 2006 and 2015, he conducted survey-based studies of 22 states. The results show that between 35.5 and 46.5 percent of those who responded to the survey have been threatened or assaulted. Data about participating states, including examples of the threats and assaults, were published in the Michigan Bar Journal. Threats included stalking, phone calls, letters, emails, text messages, online posts, verbal threats and attempts to hire hitmen. Assaults included vandalism to business and personal property, and assault and battery.
Kelson reports that people who work in family or criminal law are at the highest risk of threats and assault, but they also occur in other civil matters. He makes an important point: "People are at their worst when they go to see an attorney. Whatever it is, they're at a point where they're in a conflict that they don't know how to handle or can't handle."
I agree. Lawyers are involved in situations where people are at risk of losing their children, livelihood, reputation and freedom. Thankfully, I haven't received any threats or worse as a lawyer, but multiple times I've had to assess whether I needed to be concerned about an opposing party.
Poll: Lawyer Safety Plans — Or Not
Curious to hear from other lawyers on this topic, I created a short two-question anonymous survey, asking: "Does your firm have a lawyer safety plan?" and "Do you have a personal safety plan?" So far, I am a bit surprised by the responses.
24% of respondents reported that their firm had a safety plan.
14 percent said they didn't know if their firm had a lawyer safety plan.
The numbers regarding personal safety plans were more encouraging: Half the respondents reported having a personal safety plan.
(Note: This was a non-scientific survey and not statistically relevant for any purpose.)
For transparency: My firm doesn't have a lawyer safety plan, but I've spent time considering what I'd do and how I'd escape if someone came into my workplace with a weapon.
I also solicited feedback from the Lawyers subreddit. I was surprised by the number of people who self-reported that they either carry a gun or keep a gun in their office, or have co-workers who have guns in the office. A few others reported they have security guards, panic buttons, and conduct active shooter drills. Hammers and bear spray are among the other weapons people said they keep in their office in lieu of firearms. This comment was particularly thoughtful:
"I carry a firearm nearly 24/7 for my safety and that of my family. Of course, carrying a firearm provides no help or assistance if I do not know how to use it safely and effectively. As such, I train regularly so I can deploy my firearm if I have to. Pulling a firearm will always be a last result, but I will use it if I must to protect innocent human life."
Two people noted the one place they can't take a firearm is the courthouse — their walk from the car to the court is when they are more likely to encounter opposing parties and when they won't be armed. One suggested that courthouses have a secured room with secured lockers where lawyers can store their guns while at court.
On the flip side, other respondents asked if violence against lawyers is such a problem that it warrants extra attention, particularly for lawyers who do not practice family or criminal law. (My online search did not reveal statistics regarding the risk of violence to legal professionals compared with the risk faced by the general public.)
Some lawyers say they have never felt threatened and others "shrug it off" when they receive threats.
Whether you should take a self-defense class, carry a weapon, or create a firmwide lawyer safety plan, it is a personal decision. However, your safety is not something that should be taken lightly. If desired, there are security consultants who can help you and your team evaluate security threats and help you mitigate potential problems.
Illustration ©iStockPhoto.com
Subscribe to Attorney at Work
Get really good ideas every day: Subscribe to the Daily Dispatch and Weekly Wrap (it's free). Follow us on Twitter @attnyatwork.