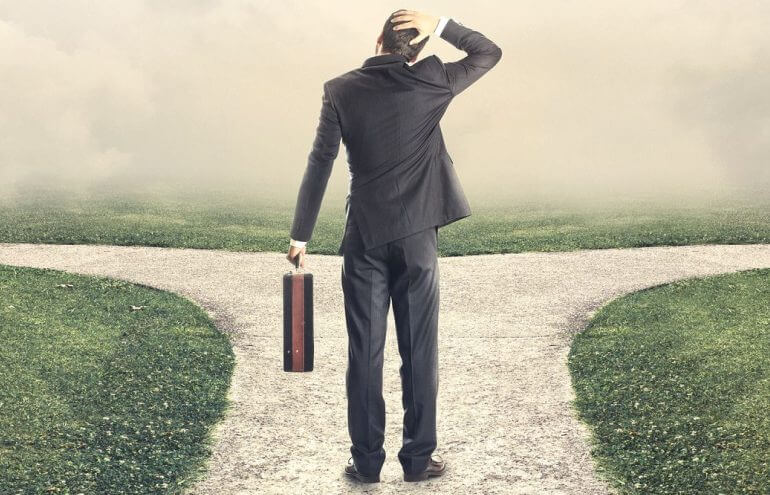 Nobody needs to remind you that lead generation for lawyers is difficult in the middle of unprecedented times as COVID-19 rapidly spreads across the globe. The combination of health crisis and severe near-term destruction of economic activity presents an especially difficult challenge for us all. A vast number of businesses across many industries are seeing demand evaporate while expenses continue to accrue. In these times, swift actions designed to protect balance sheets and keep revenue coming in can mean a difference between surviving and having to fold. So, what is your next move?
Lead Generation for Lawyers Challenge
As with businesses in other industries, law practices have had to adapt quickly to working remotely, with some reducing overhead expenses and even letting staff go. Courts have closed across a number of jurisdictions. Fortunately, a lot of courts continue to hold hearings via video and telephone, ensuring some measure of business continuity. But the disruption to the system has been epic.
Reassessing your cash position, including your backlog of active cases — retainer and contingency-based — and near-term prospects, is critical to figuring out how much runway your business has under current circumstances. Access to credit lines and the widely expected extension of federal relief to small businesses may also ease the pain in the near future.  

Law Firm Opportunities
Law firms are uniquely positioned to weather this storm. While it is absolutely essential to take defensive measures, our experience at Convert IT shows that by being nimble, focusing on targeted areas of law, and effectively employing technology and conversion tools, law firms can not only preserve their businesses but potentially thrive and even increase revenue. The ground is shifting rapidly across economic, healthcare and employment landscapes, presenting clear pockets of opportunity for select law firms to continue to serve their customers and deliver real value in these trying times. Let's take a look at some of these lead generation opportunities.
Lead Generation for Lawyers: Specific Practice Area Opportunities
Over the past couple of weeks, we at Convert IT have observed the following trends on major search engines. These keywords are leading indicators of what is to come over the next 30 to 90 days.
Bankruptcy. We have seen a major spike in people searching for

bankruptcy keywords

on search engines — to a level not seen since 2009 (click here to see

Google Trends

). These keywords are leading indicators of what is to come over the next 30 to 90 days. We expect that the coming wave of Chapter 7 and Chapter 13 bankruptcies can outpace that of the Great Recession. While this is a difficult and tragic time for many individuals and businesses across the country, law firms well-positioned to capture this increased volume of cases can deliver a much-needed service while preserving their own practice.

Employment law. With a large number of layoffs, furloughs and work time reductions already happening, we have seen an increased demand for

employment lawyers

. People are increasingly searching for help with unemployment benefits, worker compensation claims, paid sick leave and other related keywords.

Business litigation and corporate transactional work. As businesses are forced to shut down due to coronavirus, they will attempt to renegotiate contracts with vendors and suppliers, suspend or amend lease arrangements, enforce contracts that are at risk or have defaulted, and renegotiate their credit agreements. We are seeing that keywords such as civil litigation and breach of contracts are starting to peak.
Estate planning and probate. Google is currently showing a significant uptick in people searching for

estate planning lawyers

. People are forced to be at home and as a result, have a lot more time to start, update or complete their wills, land trusts and estate plans. We also expect that

probate law

will be a strong area of demand in the next few quarters and are seeing a number of our clients increase their probate Google ad budgets.  

Family law. With the number of people forced to quarantine with their families, there is a high likelihood that there will be an increase in the overall number of filings. There are already reports coming out of China that they have seen unprecedented rates of divorce since they lifted mandatory quarantines.  With this pent up demand now is the time to prepare to service those customers.
Real estate law

.

as consumers begin to default on their mortgages, foreclosure defense work will come roaring back in the coming months and our clients are currently preparing to reinvest in these campaigns.

  There are also a significant number of consumers who were or are under contract but are now faced with a very different marketplace.  They are going to be looking for representation to either get out of their contract or make the other party perform on theirs. The outlook here is uncertain, however, considering the potential shut down of transactional activity in many markets.  
Other Opportunities for Driving Revenue
In addition to targeting specific practice areas that are seeing heightened demand, we have seen a number of our clients adopt growth techniques that are either more relevant or have a higher probability of driving revenue in this environment. For example, because of the overall decrease in Google search traffic, certain keywords that have been historically costly to purchase have come down in price. This presents unique opportunities to increase the number of calls and leads your practice can receive per each marketing dollar spent.
Also, since working remotely via phone and video has become standard practice, this implies you can reach a larger number of prospective customers who may have previously preferred an in-person consultation.
Lastly, effectively using modern technology and conversion tools such as call answering, SMS messaging, and automated processing of inbound leads can make a significant difference between falling behind and thriving in the current environment.
How Convert IT Can help
Convert IT Marketing is a highly specialized digital marketing agency focused on lead generation and conversion tools for law firms across the country. As a Premier Google Partner and five-time Google Partner All-Stars Winner for the management of our pay-per-click campaigns, we have been delivering high-quality leads to our customers for more than 10 years.
Tell us what type of cases you are interested in and we will create targeted campaigns to drive high-quality calls to your firm. Boosted by our automation tools (including instant text messaging and 24/7 call answering), these calls will convert into cases at a rate that will generate positive ROI for you beginning in month one.
Give us a call today and we can have your phone ringing in two weeks!

SPONSORED CONTENT. Product Spotlight showcases content provided by Attorney at Work sponsors and advertisers. This does not constitute endorsement by Attorney at Work. See Terms and Conditions for more information.