A legal services network can open new paths of revenue while introducing your firm to trustworthy lawyers from around the world.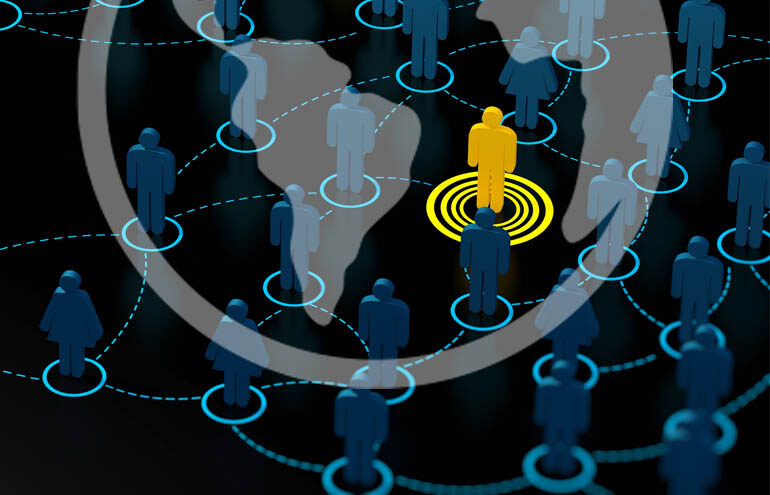 As a lawyer, building your business and practicing law are two of your primary responsibilities. If you are lucky enough to have a global legal practice, this is a careful balancing act with multiple competing priorities. I am often asked how I balance these interests within the context of my global practice. I have found that practicing with a global network on your side, with members from around the world who are ready, willing and able to assist at a moment's notice, is an invaluable asset. If you are ready to put the requisite work into the engagement, joining a legal services network, or LSN, can help you grow your business and heighten your legal practice.
The Benefits of a Legal Services Network
LSNs eliminate the need to create the international engagement wheel, giving law firms a preexisting on-ramp for client services and client needs in multiple jurisdictions. If you want to scale your practice and understand that referrals from your existing personal or law firm networks are not enough to grow your business, consider joining an LSN.
While joining an LSN is a convenient way to broaden global capabilities, not all LSNs are the same. Elite LSNs have an established record of standing and client success, the highest quality ethics, recognized expertise, and excellent client service. These networks function as tested and trusted global partners and encourage members' growth by utilizing the network's connections and assets. The strongest networks are well-established, with members inside and outside the United States, without overlapping membership. As an elite LSN, World Services Group, or WSG, enables members to refer clients and matters formally and informally. The latter point is often crucial and exemplifies a key value for members.
The ability to refer a client to a trusted, vetted attorney in a specific jurisdiction can save the day.
For example, when dealing with a counterparty or another party in a foreign jurisdiction, your client may need insight into the authenticity of an allegation — or a better understanding of a counterparty's assertion of local custom when it comes to business deals or legal practice. There is no substitute for having a trusted local source to answer those questions. Within the strongest LSNs, these answers are just one call or email away.
LSNs assist in understanding cultural nuances and insights, providing an intuitive understanding of customs in each jurisdiction and practice subtleties. I can personally attest that the goodwill created with a client in such situations is invaluable, cementing our relationship with the client as a trusted and resourceful advisor.
Evaluating Global Legal Services Networks
Evaluate members first. Examine member law firms in jurisdictions where you have no contacts rather than jurisdictions where you already have existing relationships. Look for signs that those firms are culturally aligned with your current law firm.
Are there opportunities to expand practice areas by working with these law firms?
Are those law firms forward-thinking, and do they support all levels of attorneys, from junior associates to partners?
One of the key benefits is using the network and its platform to build multi-level relationships. Without law firm cultural and attitudinal alignment, these connections will be difficult to foster.
Review the network's technological capabilities. Evaluate its website and commitment to maintaining its platform and investing in a strong technical infrastructure. For a global organization to work seamlessly, the technology platform must enable the members to interact freely and swiftly when and as needed. The platform should allow members to post queries in a forum open to all members, as well as the ability to reach out to individual members directly without the need for intermediation from the network's leadership or administrative teams. Additionally, any technology platform should allow attorneys to seamlessly share practice materials, resources, and other educational content.
Consider your time commitment. The adage that you get out what you put in is doubly true with global LSNs. Playing an active role in an LSN is essential to the success of the network. In a global context, in-person contact has natural limitations; consistently sending one, two or three representatives to annual and regional meetings and events is imperative. How many attorneys can comfortably attend, given their day-to-day practice? These are important considerations before investing in an LSN membership.
Fostering Connections for Younger Lawyers
For young attorneys climbing the ranks, it can be daunting to add active participation in an LSN to the daily practice demands, particularly with travel considerations. Strong global LSNs provide attorneys on the rise opportunities to participate in interest groups that break some of the barriers presented by day-to-day legal practice.
Within these groups, young attorneys share similar experiences and challenges. Interest groups provide a voice for young lawyers demanding greater diversity, equity and inclusion within the profession. These groups expedite relationship building throughout the network and provide an institutional way for attorneys outside the core network group to learn about new ways of communicating and novel approaches to subject matters and client relationships.
LSNs should be driven by the future of law and business.
From the younger member's perspective, these interest groups make it easier to expand contacts and their practice; for senior members, it helps to manage succession issues proactively. Including the next generation of attorneys prepares the network and its members for the future, which is critical to growth and longevity.
At my firm, Patterson Belknap Webb & Tyler LLP, we have hosted foreign lawyer exchanges and foreign interns from WSG member law firms for many years. Traditional attorney exchanges usually target junior transactional attorneys. However, our firm has hosted partners and non-transactional lawyers who want to experience legal practice in the United States. This year, we hosted a WSG lawyer from Japan. We took him to several client and new business meetings. This young man is fast becoming a source of tremendous referrals within the WSG network. This kind of exchange would not be possible without WSG's robust network and platform. More importantly, it illustrates that the next generation of attorneys energizes the discussion, brings in business, and paves the way for the future.
Any legal services network can claim to have the "best law firms" or the "best lawyers," but serious global LSNs back these claims with technology, case studies, data and frank conversations during the selection process.
A great global LSN will help grow your practice while keeping your firm relevant in the fast-moving, competitive global legal market. It should deliver the support necessary to position your firm for long-term success and superior global client service.
Image @ IStockPhoto.com