If you want to see a different result from your marketing and business development activities, you will need a different plan. Here's a marketing and business development checklist you can use to reassess your efforts.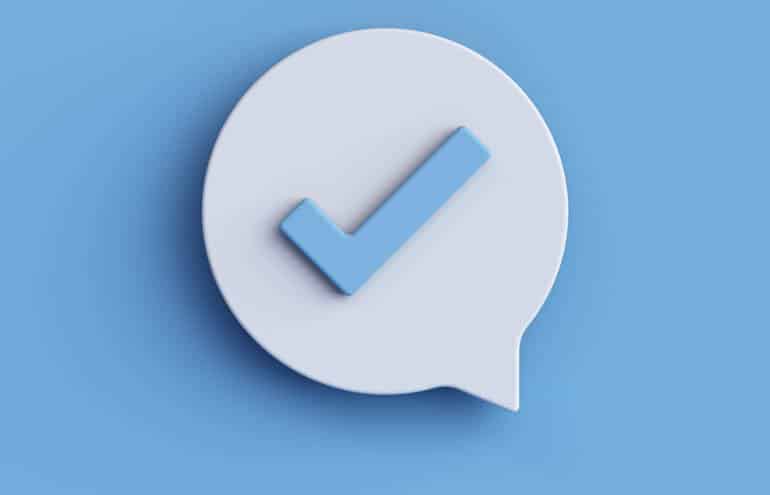 The start of a new year presents a great opportunity to reassess your marketing and business development activities. Yet most people tend to continue what they've done before — participating in the same organizations, entertaining the same people and attending the same conferences.
These may be extremely worthwhile initiatives, of course, and there is value in sustaining and building upon activities. However, it can also be valuable to take a fresh look at what you've been doing and why — especially if your efforts have not produced the results that you hoped for or expected.
There's a famous quote I like to use that says, "If you keep doing what you've always done, you'll keep getting what you've always got."
In other words, if you want to see a different result from your marketing and BD efforts, you will need a different plan.
Checklist: Reviewing Your Marketing and Business Development Activities
If you feel it's time to reassess your marketing and business development strategy, here are some places to start.
1. Existing Clients and Referral Sources
Create a list of clients for whom you work, in descending order of receipts. Ask yourself where the work has come from:
Who are your best sources of referrals from outside the firm? Who gives you the best work inside the firm? What other actions have resulted in inquiries? These people or activities should be high on your priority list so you can maintain the stream of business.
Who are your best or biggest clients? These should be targets for attention, of course, whether that means regular visits, entertainment, introductions to other lawyers or freebies.
2. Prospective Clients and Referral Sources
Gather up your contact list (from Outlook, LinkedIn or the firm's CRM) and assess the following:
What relationships would you like to develop further? Your criteria could include things like how well you know them, the potential for business or the type of help they might need.
How, and how often, will you stay in touch with the best contacts? This could range from informal get-togethers to formal pitches.
Related: Best Way to Organize Your Contacts
3. Organizations
Are your memberships paying off? Take a look at your outside activities and ask yourself:
Have I maximized my participation? Should I get more active by attending more meetings, joining a committee or board or making greater efforts to speak?
Should I "transition" the organization or my role in it to someone else who will approach it with greater passion? Doing something poorly may be worse than not doing it at all.
Am I missing any opportunities? For example, are there upcoming conferences you can block on your calendar or do you have any college reunions coming up?
4. Online Profile
Even if you've been diligent about adding new information to your bio or LinkedIn profile (and most lawyers aren't), did you simply tack on new practice experience, outside activities or representative matters? If so, it's time to take a fresh look at how you present yourself to the outside world, specifically:
Do your profiles focus on the areas you'd like to promote, rather than just what you've done in the past?
Do your representative matters or lists of experience support the areas you'd like to develop?
Are your outside activities and thought-leadership contributions up to date?
5. Thought Leadership
A lot of lawyers are responsive to requests, agreeing to speaking opportunities or writing assignments in the desire to "just do something." But are your efforts helping you build your profile or business in the areas of most interest to you? For example:
Does that regular column or do those article contributions you write reach the desired audiences?
Is that conference you always go to putting you in touch with the right kind of people and giving you adequate opportunities for networking or exposure?
Use a Marketing and Business Development Checklist to Choose the Right Things
When a new year comes around, I've seen lawyers simply change the date on their individual business plans, leaving their goals, objectives and activities the same. It's not enough just to do something; you need to do the right things.
Without a strategy and critical thinking, you will not get the best return on the valuable investment of your time and resources.
---
Subscribe to Attorney at Work
Get really good ideas every day for your law practice: Subscribe to the Daily Dispatch (it's free) or Weekly Wrap. Follow us on Twitter @attnyatwork.