Merry & Bright Marketing Ideas for Your Law Practice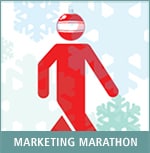 Our "merry and bright marketing ideas" marathon kicks off  with a wild proposition from Attorney at Work's Merrilyn Astin Tarlton: Why not seek out the work you truly love to do this year?
Throughout the holidays, we'll be publishing some of Attorney at Work's most popular marketing articles, to help get your business development brain in gear. Bring it on, 2014!
Five Simple Questions: Closing in on New Clients
By Merrilyn Astin Tarlton
How Do I Ask for Business?
Ask the Experts at the Legal Marketing Association
For more Ask the Experts advice, click here.
Say Thank You to Stand Out
By Roy S. Ginsburg
Timeless Marketing Tips from the Pros
Advice from Burkey Belser, Silvia Coulter, Bob Denney, Bob Durham, Ross Fishman, and Ann Lee Gibson, Mark Greene, Roberta Montafia, Merrilyn Astin Tarlton and Gerry Riskin.
Billing Is Marketing
By Sally Schmidt
Don't Make These Lead Intake Mistakes
By Ryan Pitz
The Year's Best Marketing Advice: Be Authentic
By Gyi Tsakalakis
Five Super Marketing Tips for Lawyers (From the Super Marketing Conference)
By Joan Feldman
Bonus Downloads from Attorney at Work
Download complimentary collections of great ideas. (Note: Free registration to the site may be required for some downloads — if you're already a subscriber, you may be asked to enter your email address.
Really Good Marketing Ideas: How to (Really) Get Business This Year. Fifty-plus pages of articles, written by our most knowledgeable contributors, in three sections: "Getting the Work," "Your Social Media Game Plan" and "Balancing Legal Marketing Ethics."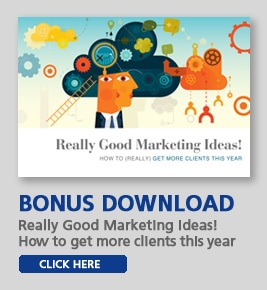 A Matter of Time: Time Management and Productivity Tips for Lawyers is 60 pages popping with productivity tips from our first-string experts. You'll find articles on legal project management, timekeeping, writer's block, email overload and so much more, along with a collection of our most popular time-management posts. Plus, a list of top productivity apps, compiled for us by NPP and Verizon. Grab your copy today and start building more productivity, and less stress, into your law practice.