What do marketers mean when they say things like "mobile ready" or "mobile is the first screen"? And is this something that's really going to help you get more clients? Avvo's Sachin Bhatia is speaking on "Mobile Marketing Best Practices" at the Lawyernomics 2013 conference next month. We asked him why mobile is such a hot button for connecting with prospects and clients—and for a few tips on creating a mobile marketing strategy for your law practice.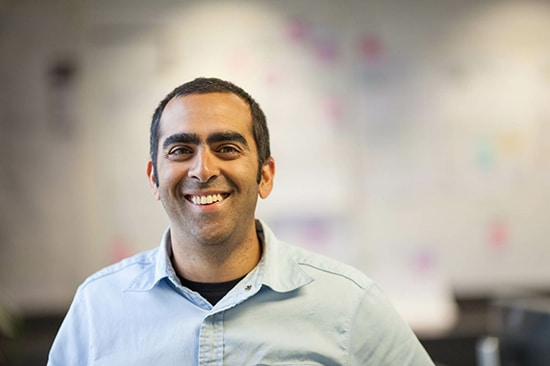 Mobile Mantra: Five Things to Do Now
Ten years ago, most consumers were still looking up attorneys in the Yellow Pages. Then it shifted to Google searches from desktop PCs. Now consumers are doing research and taking action from their phones. The amount of friction that is reduced by moving the information from a book to an actual device that makes a call is profound. It's easier than ever to go from intent to taking action—and the data show consumers are taking action faster and more effectively from mobile searches than they did on their desktops. On Avvo, for example, we're seeing about a third of our consumer traffic coming in on mobile devices—potential clients are calling lawyers because it's just one click away. Here are a few ways you can get started taking advantage of mobile, too.
1. Have a mobile optimized website. It makes it easier for people to contact you once they arrive on your site. According to Google, 67 percent of mobile users are more likely to buy from a site that is mobile friendly. Two huge "gotchas" that I've noticed are heavy use of Flash modules that don't render on phones and forgetting to make your phone number available as a clickable button.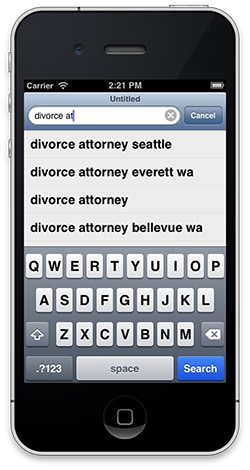 2. Implement a local search strategy. Google says 40 percent of its search volume has local intent. It's incredibly important to develop the right plan for local search that encompasses both organic and paid search. Also, it's a myth that consumers type shorter keyword phrases into Google on their mobile devices. Instead, we're seeing that they tend to use terms that have been auto-suggested by Google as they type. This puts more emphasis on a shorter set of key phrases.
3. Make sure your local directory listings are accurate. All of your firm locations must be correct, with the right address and phone numbers in the listing. If clients can't find accurate contact information when searching for your firm name, you are likely losing business. Start at GetListed.org.

4. Answer your phone! Peak mobile usage occurs outside the 9-to-5 workday, meaning there's phone volume throughout the 24-hour day. If you can't answer your phone, you may want to investigate a virtual receptionist service, such as Call Ruby.

5. Use text messages to your advantage. Something as simple as reminding clients of appointments, or that they need to be at court, allows you to better engage your clients. TxtAlert is an open-source project for medical reminders via text messages, and adoption of the system has reduced appointment no-shows from 27 percent to 4 percent. It's likely that something similar would work for lawyers, too.
Sachin Bhatia is the Vice President of Product overseeing Avvo's product management and user experience. Sachin has spent over 15 years in the Internet business in various product, technical and design roles. He started his career at Microsoft in the travel product group and arrived just in time to help with the initial launch of Expedia.com. At Expedia, he was a founding member of the Expedia Labs team that focused on building next-generation travel products. He also drove Expedia's efforts to put traveler itineraries onto mobile devices and to make their shopping path more dynamic. Follow him on Twitter @sachbhat.
Attorney at Work is a media sponsor of Lawyernomics 2013. Images courtesy of Avvo, Inc.
Sponsored Links
»Top cloud-based practice management software: Free 30-day trial!
»Manage my legal practice from anywhere on any device—HoudiniEsq.
»Quality attorney leads. Reach prospects online. 10 free leads.
»Learn more about the easiest way to get paid.
»Attorney flies solo—and soars—with online practice management.
»Simplify your practice with legal practice management in the cloud.
»Lawyernomics 2013 Conference: Generate more business online.
»Attend the ALA Annual Conference & Exposition, April 14-17, National Harbor, MD.