Once you have a system for setting up Outlook email reminders, you'll feel a lot less stressed about your inbox.
Whether you've received an email you need to reply to later or need to be sure you receive a reply to an email you've sent, the new Outlook has several ways to make sure you don't forget.
(Learn more tricks like this in Affinity Consulting Group's "Microsoft Outlook for Legal Professionals.")
The New Outlook
Earlier this year, Microsoft rolled out a new Outlook interface that closely mirrors the web interface. Microsoft 365 subscribers can try the new interface by toggling on "Try the new Outlook" in the upper right-hand corner. You'll need to restart Outlook for the changes to take effect.
If you're keen to embrace the latest interface, these tips are for you.
Ways to Receive Reminders in Outlook
In the new Outlook interface, you can snooze, pin, flag, create tasks with reminders, and create calendar appointments with reminders from emails.
Snoozing Emails
Snoozing emails temporarily moves them out of your inbox. Then they magically reappear in your inbox at the time you set.
To snooze an email, select the email in your inbox and click on the Snooze button on the home ribbon. Then choose when you want the email to come back into your inbox.

If you want to access your snoozed emails in the meantime, you'll need to find your "Snooze" folder. Expand your list of folders in the folders pane on the left-hand side. Look for the folder with the clock icon. You'll find your snoozed emails inside that folder until it's time for them to be brought back into your inbox.
This works great if you don't plan to think about an email until the specified time. It doesn't work great if you just need a reminder later and still want to have the email sitting in your inbox — out of sight, out of mind.
It also won't work for emails you send or emails you've moved out of your inbox into another folder.
Pinning Emails
Alternatively, you can pin emails to the top of your inbox (or any other folder).
To pin an email, select the email and click on the Pin/Unpin button on the home ribbon.

The email will immediately be moved to the top of the folder. While this will keep pinned emails front of mind, it will not affirmatively remind you to follow up on the email.
It also won't do a great job of keeping emails in folders other than your inbox front of mind unless you routinely access those folders.
Flagging Emails
Flagging emails isn't new to Outlook. How you interact with flagged emails is, however, slightly different.
When you flag an email, you can set it as a "task" for today, tomorrow, this week, next week or no date.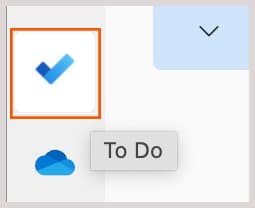 The new Outlook interface replaces tasks with To Do. While To Do has been around for years, the new interface is the first time To Do has replaced tasks inside the desktop version of Outlook.
You can access To Do from the My Day panel by clicking on the blue checkmark icon in the upper right-hand corner, or click on the To Do icon on the left-hand side of the Outlook window to launch To Do's web interface.
In To Do's web interface, flagged emails automatically show up under All and Flagged email on the left-hand side. Flagged emails are also automatically added to My Day on the day they are due. They do not, however, have reminders automatically set.
You can click on a flagged email (or other task) in To Do's web interface, to open up a panel of options, including setting a reminder. At the set time, a reminder will pop up in Outlook.
Theoretically, you should be able to see flagged emails on their due date in the My Day panel within Outlook. I've been experiencing bugs with this, however, and I would not rely on them to appear there just yet.
Task Reminders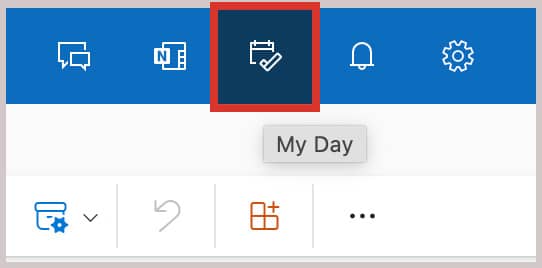 If you aren't already using Outlook tasks or To Do to manage your task list, I recommend using the My Day panel to quickly create task reminders for your emails. Access the My Day panel by clicking on the My Day icon, which looks like a calendar with a check mark, in the upper right-hand corner. Once it's open, toggle it to To Do at the top.
Then you can drag and drop emails into the My Day panel to create tasks. Once the task is created, right-click on it to set a reminder. You'll receive a pop-up notification in Outlook at the time you set.
Calendar Appointment Reminders
You can drag and drop emails to create calendar appointments using the My Day Panel too. Toggle to the Calendar at the top of the panel and then drag and drop emails onto the calendar.
Calendar appointment reminders are all relative to the date and time of the appointment. By default, Outlook adds a 15-minute reminder to every appointment you schedule — you'll automatically receive a reminder 15 minutes before each calendar appointment. You can change the default reminder time for all appointments or change the reminder for a specific appointment if you want.
Double-click on a calendar appointment to change the reminder time. On the Event ribbon, click on the clock icon in the Options group to change the reminder time.
Creating calendar appointments for reminders can also be useful if you need to set aside time to work on the response to an email. Block off as much time as you need and use that time to get the work done.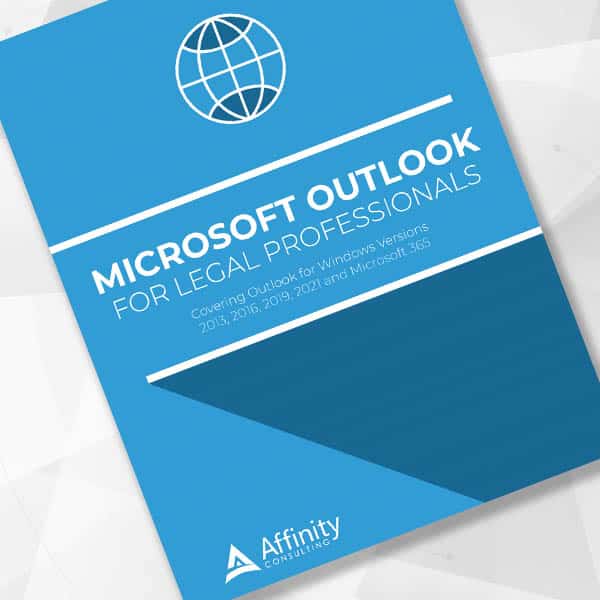 How to Make Email, Calendar and Contact Management Easier
For in-depth information and instructions on getting the most from Outlook (including all the little-known things that make email easier), order the digital manual "Microsoft Outlook for Legal Professionals." Available now for download in the Attorney at Work bookstore.
About Affinity Consulting Group
Affinity Consulting Group inspires, enables and empowers legal teams of all sizes to work smarter, from anywhere. The company's holistic approach incorporates people, process and technology. Affinity's passionate, well-connected industry experts work hand in hand with you to help you better understand and optimize your business — from software to growth strategy and everything in between.

Don't miss out on our daily practice management tips. Subscribe to Attorney at Work's free newsletter here >