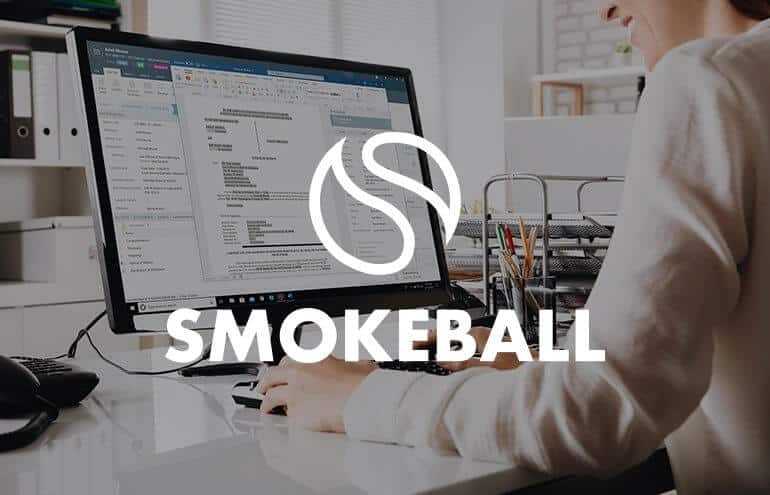 Do you remember your legal writing course? We wouldn't blame you if you don't. Preparing legal documents is such an integral part of the legal profession, that the course is one of the key law school courses every aspiring lawyer takes. But memorable—or creative—it is not.
Once you start practicing, you quickly realize that the documents you are preparing on a day-to-day basis are less the stuff of your legal writing classes, and more of the "I need to get this letter done now!" variety.
Keeping Standards High While Working Fast
When you are juggling many cases as well as life's daily responsibilities, it can be a struggle to create the high-quality legal documents you need and work as quickly as possible to make sure your firm is profitable.
How many attorneys or paralegals have had that "oh no!" moment when they realize the document they are reviewing with their client, elbow-to-elbow, contains embarrassing mistakes—misspelled names, wrong facts, missing key details, botched pronouns, and more errors. You try to catch errors but, unfortunately, sometimes they slip through. In a worst-case scenario, it can have massive legal (and financial) repercussions.
This is why Smokeball takes document automation so seriously.
Document Automation That … Automates
While myriad legal software products claim to automate legal documents, almost all of them are glorified form fills, requiring the same amount of typing and attention as doing it by hand.
Smokeball is the exception: We don't sacrifice quality assurance when making your life easier.
Smokeball's automated forms and templates make drafting high-quality documents, in a word, automatic. Other software may claim to have document automation, but Smokeball's document automation differs from competitors' offerings in several key ways:
Smokeball's in-house team of attorneys and paralegals (employing decades of highly specialized, real-world knowledge) use their expertise to design Smokeball's area-of-law matter types and insert advanced automation fields into legal documents.
Smokeball offers pre-configured matter types containing fields for the key information you need to track and have automatically appear in your documents.
We offer a vast form library containing over 17,000 court, agency, and other publicly available documents so that you can access your most-used forms in one place, instead of dozens of different websites.
A Smokeball subscription includes document automation services handled by our team of legal experts. We will work with you to make sure we have automated your proprietary documents per your requirements, saving you countless hours and preventing drafting headaches.
Interested in using software to streamline and optimize your practice?
Download "Is Legal Practice Management Software Worth It?" to uncover the benefits of technology in law firms. You'll learn more about the usefulness, cost-effectiveness, and psychological benefits of its features — including document automation and so much more.
We at Smokeball are less interested in you returning to a legal writing course than we are with saving you time and increasing your profitability. It's our job so that you can do yours.
Experience Smokeball's document automation capabilities for yourself. Schedule a demo today.

SPONSORED CONTENT. Product Spotlight showcases content provided by Attorney at Work sponsors and advertisers. This does not constitute endorsement by Attorney at Work. See Terms and Conditions for more information.