What do the best holiday social media posts have in common?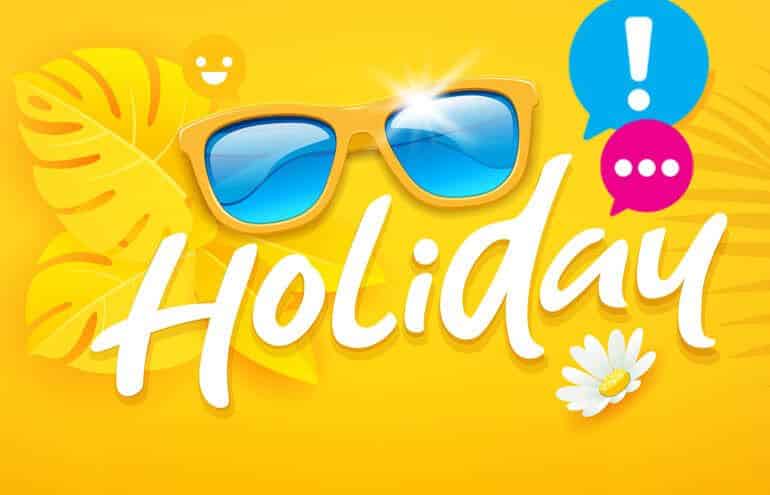 It's a new year, which means a clean social media calendar and another round of holidays that need fresh content. But before you start brainstorming your post for Lincoln's Birthday, we are here to liberate you from that burden.
Don't.
Law firms — or any brand — are under no obligation to post a message on a holiday. And if you decide to post on one holiday, that doesn't obligate you to post on every holiday. Even Casimir Pulaski Day.
Two Questions About Holiday Social Media Posts
Instead of loading your social channels with filler on holidays — clip art and platitudes — ask yourself these two questions:
Is this holiday social media content authentic to your law firm's brand?
Can your audience use or engage with this holiday content?
Not all holidays are relevant to your brand. For our clients in the legal services professions, this means audiences aren't usually looking to them for thoughts about Armed Forces Day.
The exception: If your law firm has a veteran or service member as a partner, it may be useful and engaging for the firm to feature that person on social media during a military holiday.
Our analytics back up this strategy.
Generic Holiday Social Media Posts Don't Deliver
We've found that generic holiday posts — something along the lines of "We salute the flag on this June 14" with a 2D image of the Stars and Stripes — suffer from a lack of engagement and near-zero click-through rate.
Besides wasting your resources, this matters because social media sites like LinkedIn won't show a post with underwhelming engagement like this in many users' feeds. In fact, if the engagement on your posts is low — and again, for generic holiday blasts, it very likely will be — LinkedIn will penalize your content. So, your post intended to boost your visibility can do the opposite.
Better option? Unless your firm specializes in intellectual property and flag-related trademarks, just skip that day.
Another option is to save your creative energy for posts on holidays that showcase your brand's personalities or results, which will appease the algorithm and give your content an opportunity to reach a wider social audience.
Action! The Right Way to Post About Holidays
Holiday posts with the highest engagement and click-through rates showcase people in action in relation to the holiday.
Maybe you have a talented home chef on staff and you feature their potato salad recipe (no raisins!) in advance of the Fourth of July. Here's some information your audience can use for their family picnic and it humanizes one of your firm's attorneys.
Maybe you have an office tradition of performing a service project before Thanksgiving. While your audience knows your firm stands out in litigation, this shows what your attorneys are about outside of court as well.
Maybe your firm delivered a successful result for a client in an employment case and you can feature a bit about them and their case on Labor Day. Your audience might see themselves in a post like this and might want to work with you.
Before posting about any holiday, think about whether you can create content that's authentic to your brand — and whether it's something your audience can use or engage with.
Image © iStockPhoto.com