The practice of law can be stressful. Long hours, tight deadlines and high pressure can take a toll on your mental and physical health. Plus, when we become absorbed in the details — and there are a lot of details in the practice of law — it can be hard to find purpose in our work. This can lead to feelings of burnout, depression and anxiety.
But it doesn't have to be that way.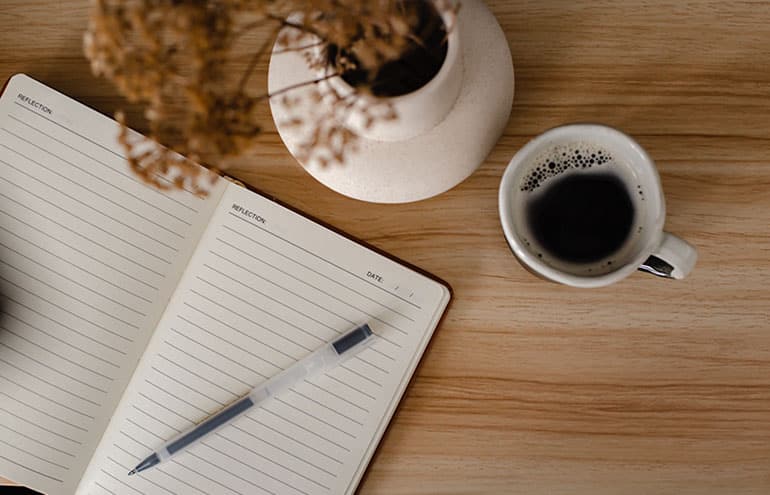 Get Proactive: 5 Ways to Manage the Stress of Practicing Law
Here are tips to help you manage the stress of practicing law so you can enjoy work — and life — more.
1. Take a Step Back and Reflect
When you're in the thick of a stressful case or transaction, it can be hard to take a step back and reflect. But it's important to do so in order to gain perspective and remember why you wanted to become a lawyer in the first place. Think about the positive impact you can have on your clients and their lives or businesses, and on the justice system as a whole.
(Also from Jamie: "5 Ways to Get Back to You")
2. Focus on the Positive
When you're feeling overly stressed, it's easy to focus on the negative. Instead, try to focus on the positive aspects of your job. Think about how you are serving your clients and focus on the parts of your job that you enjoy most.
(Also from Jamie: "Negativity Bias: 5 Ways to Break the Cycle of Negativity")
3. Get Organized
Being organized is key to reducing stress. Create a system for tracking deadlines, filing documents and managing notes. You may also want to consider using a task management system to keep your workload organized. And a document management system is critical.
(Also from Jamie: "Organize Your Time With a Good, Thoughtful Plan")
4. Prioritize Self-Care
Be sure to take time for yourself, whether it means exercising, ensuring you get enough rest or taking a day off work. It's also important to eat a healthy diet and take breaks throughout the day. While we may not always have the luxury of prioritizing self-care, it's important to regularly take time to rest and reset.
It's also important to take time to pursue your passions outside of your work. Whether it's writing, running or playing an instrument, find some time each week to enjoy and devote time to it. Make it part of your routine.
(Also from Jamie: "5 Kinds of Rest: Avoiding Exhaustion Means More Than Getting Enough Sleep")
5. Connect With Others
It's important to stay connected with others in the legal field as well as outside of work. Networking with other lawyers, attending conferences, and joining a professional organization can help you stay connected and find more purpose in your work. Spending time with family and friends, especially in an environment where you can disconnect from media and work, is a great way to reconnect and focus on what's most important to you.
(Also from Jamie: "How to Take a Vacation")
A Mindset Reset Will Pay Off
By adjusting our mindset, getting organized and focusing on ourselves and our relationships, we can reduce the stress of practicing law and better enjoy our work and lives. Get going by trying out the steps above.
IPhoto by Priscilla Du Preez 🇨🇦 on Unsplash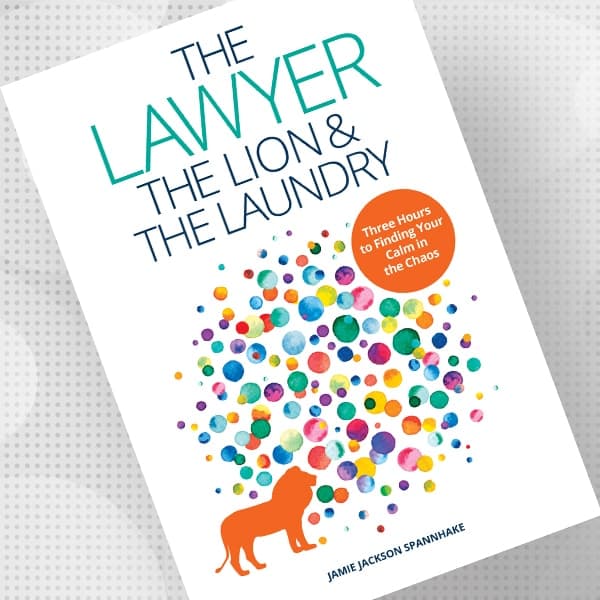 Three Hours to Finding Your Calm in the Chaos
By Jamie Jackson Spannhake
In this best-selling book written for lawyers, former Biglaw litigator Jamie Spannhake helps you clarify your desires and set priorities so you can reclaim your time and enjoy your life. Available in soft-cover and digital format.
---

Don't miss out on our daily practice management tips. Subscribe to Attorney at Work's free newsletter here >