Whether you manage your firm's marketing strategy or outsource your marketing, here are the digital marketing trends you should know about.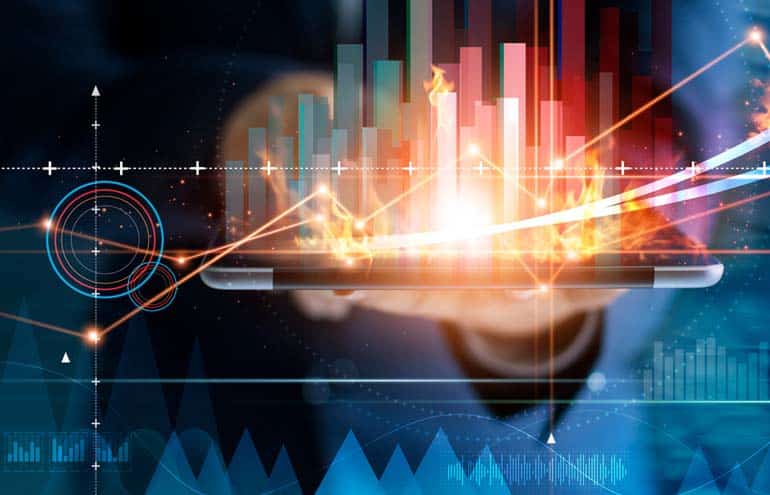 Whether you manage your firm's digital marketing strategy yourself or outsource your marketing, lawyers — especially small law firm owners — need to stay on top of the latest digital marketing advancements to ensure their websites continue to drive potential clients their way. As we round out the month of January, let us take a look at the top digital marketing trends for 2022.
The Evolution of SEO
Search engine optimization (SEO) is a foundational strategy for most digital marketers. For years, SEO strategies have been notoriously approached with trial and error. While we know factors like content length, website speed and keyword use affect search engine results page rankings, there are countless factors we have had to guess at and evaluate as we go.
As search algorithms continue to evolve and improve in terms of providing information on what searchers are looking for, SEO strategies are becoming less of a guessing process and more integrated. This means marketers need to focus more on the website user experience. Doing so will likely help a website have more organic SEO success while attracting the right visitors.
Privacy Challenges and Advertising
As industry giants like Google and Apple continue to enact privacy changes, attorneys need to be aware of how those changes could affect their advertising strategies and campaigns.
Digital ads are a powerful tool for many law firms. Used on platforms like Facebook, Twitter and Google, ad campaigns can reach potential clients faster than through page rankings because they rely on tracked data. With new privacy regulations and the removal of cookies, using ads to target potential clients could become more challenging.
The new restrictions do not mean the end of targeted advertising. In fact, the limits could increase trust and transparency among law firms and potential clients because attorneys will have to communicate with customers regarding collected data.
The Continuation of Conversational Marketing
Conversational marketing is not a new strategy; however, there are better ways to implement conversational marketing as technology advances. With the rise of chatbots on law firm websites and attorney social media profiles, firms must adapt to the best ways to interact with clients.
The continued shift in conversational marketing is likely a result of shifting consumer behaviors — particularly the expectation of direct messaging and response in real-time. If you do not already have a chatbot on your website, it is time to look into investing in the service. This way, clients can connect with your firm 24/7, and you will not miss any leads.
Remember that when it comes to providing exceptional client services, you need to engage clients regularly, obtain their feedback willingly, and focus on marketing insights that can drive your firm forward. The more available you are to your clients, the more likely they are to have a positive experience working with you during a difficult time in their lives.
Algorithms and User Experience
Algorithms drive nearly all aspects of digital marketing. From social media newsfeeds to SEO and display ads, the algorithms are designed to improve user experience by identifying problems and providing solutions. As search engine algorithms continue to become more sophisticated, the connection to user experience becomes even more critical. User experience is related to factors like website design, quality content, navigational ease and overall functionality.
In terms of law firm websites, digital marketers need to ensure they are focusing on user experience. Failing to do so could mean the algorithm will not recognize a site's relevance and not rank it high enough for users to reach organically.
The Growth of Video Marketing
As the "mobile-first" notion continues to reign supreme, the popularity of video streaming continues to rise. Video marketing is one of the biggest digital marketing trends of 2022. If you have not already, it is time to implement videos on your website and social media profiles.
Short videos are best for emphasizing your law firm's services and keeping visitors' attention. You might consider including elements on lawyer biography pages as a more personal introduction. You can also create videos to highlight the most important aspects of individual practice areas.
While you have the option to script, film, edit and post the videos yourself, you can also hire a professional videography company to manage your video marketing. When you outsource your video marketing, you are likely to receive high-quality, professional videos that impress potential clients and convey your firm's brand and credibility.
Artificial Intelligence Will Drive Digital Marketing Trends
Advancements in artificial intelligence (AI) are making their way into the digital marketing world. AI has led to task automation and more intuitive reporting, which attorneys can take advantage of by monitoring and analyzing website traffic in the background. When it is time to evaluate how a digital marketing strategy is working, you can take those AI-generated reports to help determine what you need to do next.
AI makes inferences in all areas of digital marketing. When those inferences are correctly used, law firms can put strategies in place to attract the right audience to their websites. AI also helps lawyers provide clients with faster answers to their questions.
While AI can make the lives of legal representatives and legal clients easier, there is no need to worry about the future of your profession. There will still be certain functions lawyers can provide that AI cannot, including adaptability, empathy, creativity and judgment.
The Power of Digital Marketing for Law Firms
As new digital marketing trends emerge and evolve, it is essential to remember the foundations of digital marketing. Continue to focus on your site's user experience and functionality, and keep delivering quality content. That being said, do not be afraid to try new marketing tools, as long as you maintain your law firm's brand. Focusing on what clients want and need is always the best strategy for improving your online presence.
Illustration ©iStockPhoto.com
You Might Also Like These Articles on Attorney at Work:
Subscribe to Attorney at Work
Get really good ideas every day for your law practice: Subscribe to the Daily Dispatch (it's free). Follow us on Twitter @attnyatwork.