If you've shied away from dictation technology, here are 5 reasons to consider voice to operate more efficiently.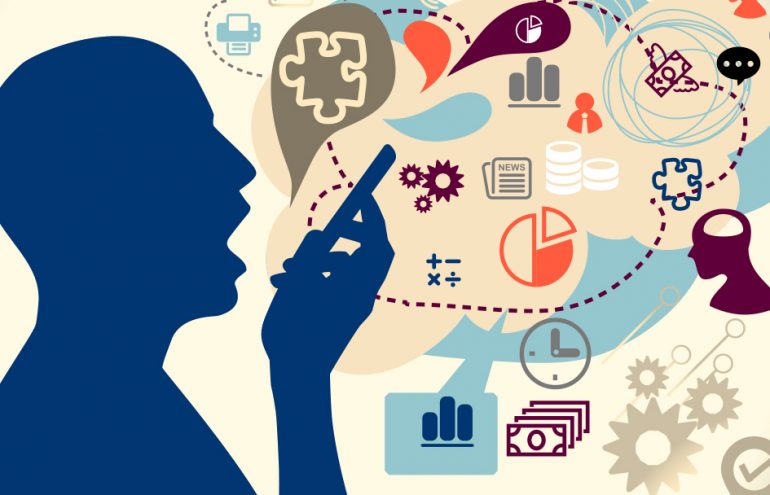 For many young lawyers, dictation evokes images of dusty credenzas covered with tape recorders and microphones. But while today's lawyers tend to be more tech-savvy than past generations, they still use their voices to accomplish a lot every day. Dictation has evolved and become an active part of productive law firms. In fact, modern dictation tools are easily available and completely intuitive as apps for smartphones or tablets. Here are five ways dictation technology can help you to operate more efficiently and improve your billable hours — besides just dictating a memo, letter or brief.
1. Ease Time and Billing Entries
While the practice of law has evolved in many ways over the last few decades, the pain of time and billing recording has remained constant. Digital dictation tools can lessen that pain. Lawyers will bill and capture more time if they do so immediately after working on an assignment or leaving a meeting. With current digital dictation technology, as soon as a project is finished, you can pull out your smartphone and "tell" an app the time and billing information you want to record. That recording can be instantaneously sent to either an assistant or a time and billing resource. This is particularly helpful when traveling or in court because lag time is eliminated — and you won't need to spend the last few days of each month trying to remember every meeting and task for each client and matter.
2. Track and Document Expenses for Reimbursement
This is another area in which digital dictation can minimize the pain of traditional paperwork. For example, as soon as you leave a client lunch, you can take a quick snapshot of the receipt with your smartphone. You can then make a voice recording of additional information, such as who attended the lunch and what topics were discussed, attach the receipt to the voice file and transmit the file to yourself to input when you are back in the office — or send it to an assistant who can enter it on your behalf.
3. Optimize Office Tasks
The workflow functions of some digital dictation software can be helpful in other areas, such as reassigning work from assistants who are swamped to others who have more capacity. Work can be easily shared or reassigned with a simple drag-and-drop function.
You can also use digital dictation software to track delegated tasks or assignments in the system. When a task is urgent, you can prioritize it and follow its progress. The assigned tasks can be monitored via a smartphone application, providing some peace of mind because assignments have been received, are being acted on or are completed.
4. Reduce Time Spent Typing Documents
Instead of typing, you can dictate the substance of a document into your smartphone, and then send it through a speech recognition software program. The program will convert it to text, which you or your assistant can then edit and quickly complete. For lawyers who are slow typists, or who may want to make use of time away from their computers, dictation can facilitate writing, editing and commenting on documents. Consider, too, how mobile dictation allows for better use of downtime, creating billable hours out of what was once lost time.
5. Create More Impactful Reports, Fast
If you file reports that include images, dictation tools can help create more comprehensive reports. Consider construction litigation attorneys, who need to visit job sites, or attorneys who need to investigate accidents on site. Historically, this involved scribbling notes on a yellow legal pad, snapping pictures with a camera, and then scrambling to create a comprehensive, coherent report from multiple photos and pieces of paper back at the office. Today you can augment site work with smartphone pictures and notes dictated directly into your phone. You can send those notes and photos dynamically, as they are completed, and have the work received nearly instantaneously back in the office by support staff. You can then return to the office to a completed report, saving significant time and effort.
With the right tools and processes, lawyers can use digital dictation technology for far more than just traditional dictation. Whether in the office or on the road, you can become more efficient — and more profitable.
Illustration ©iStockPhoto.com
Subscribe to Attorney at Work
Get really good ideas every day: Subscribe to the Daily Dispatch and Weekly Wrap (it's free). Follow us on Twitter @attnyatwork.