Work-Life Balance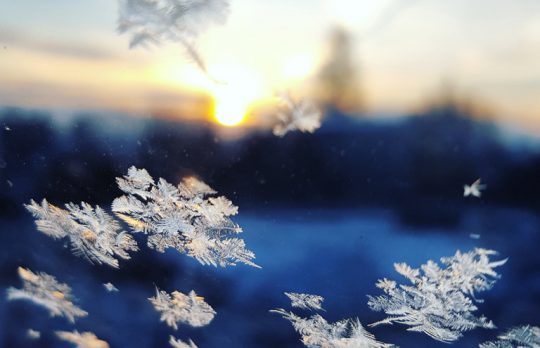 Is It the Winter Blues or Something More?
Depression is a serious illness and—unlike the winter blues—it stays with you, no matter the temperature and amount of sunlight outside. Please be aware of the signs of depression. Are you feeling any of these?
Marcia Pennington Shannon
- January 24, 2012
It Doesn't Go Without Saying
Here on the cusp of the biggest holiday week of the year, it seems nearly everything that needs to be said already has been: "Seasons greetings!" "Happy Hanukkah!" "Merry Christmas!" "Thank you!" "Best wishes for the new year!" "Don't forget ...
The Editors
- December 22, 2011
Need a Change?
Do you have that nagging feeling you're just not enjoying your work as much as you used to? Are Sunday evenings beginning to weigh on you because you know you're going back to work Monday morning? You might be ready for a change. Change can come ...
Marcia Pennington Shannon
- November 14, 2011
A Very Mellow Holiday
Here it comes. That most wonderful, awful time of year. The pressure is on to serve the perfect turkey. Someone down the hall just mentioned she's finished her Christmas shopping. And then there's the office party. Well, starting this week, ...
The Editors
- November 11, 2011
Slow Down
Today the Friday Five takes time to relax and explore the emerging idea of slowing down—economically, politically, agriculturally, gastronomically, even musically. Is anything so important today that you should strip your gears and burn rubber? ...
The Editors
- June 17, 2011
Looking at Pictures
It's Friday, and the end of a very long week. Let's just kick back, cool off  and have a little intellectual fun learning the easy way: through pictures! 1. Visualize Health. First up, compare and contrast health conditions and risk factors in ...
The Editors
- June 10, 2011