Videos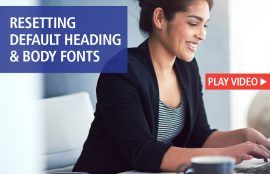 Resetting Default Heading and Body Fonts in Word
If you're sick of MicroSoft word fonts Calibri and Cambria, change your default heading and body styles so you can start every new Word document with the fonts you prefer. Put Font Frustration Behind You! One of the most persistent ...
Deborah Savadra
- March 2, 2018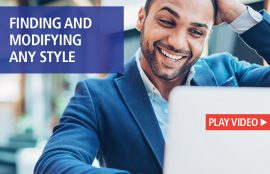 Finding and Modifying Any Style in Microsoft Word
Learning how to first identify and then modify the existing Styles in your document is a good first step to learning how Styles work in Microsoft Word. Master a few basics and you can quickly make global changes to elements like headings, page ...
Deborah Savadra
- January 24, 2018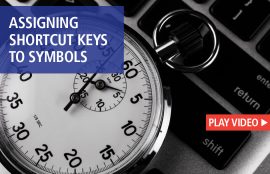 Video: Assigning Shortcut Keys to Symbols in Microsoft Word
Inserting symbols like paragraph (∂), section (ß) or degree (∞) doesn't have to involve digging through the Insert Symbols dialog box every time. Instead, make a shortcut key so you can insert the symbol without ever taking your hands off the ...
Deborah Savadra
- December 18, 2017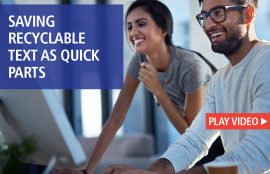 Video: Saving Recyclable Text as Quick Parts in Microsoft Word
Let's face it, a lot of the text in legal documents has been recycled from previous documents. If you're tired of searching for then copying and pasting common elements like signature blocks or notary acknowledgments from old documents, only to ...
Deborah Savadra
- November 1, 2017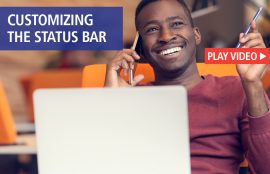 Video: Customizing the Status Bar in Microsoft Office
Making any Microsoft Office application easier to use often involves tweaking the interface to suit your work style. Here's one of the quickest, easiest and most powerful tweaks you can make: tricking out each application's Status Bar.
Deborah Savadra
- October 18, 2017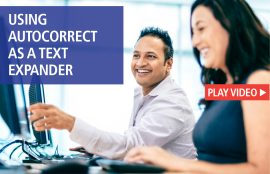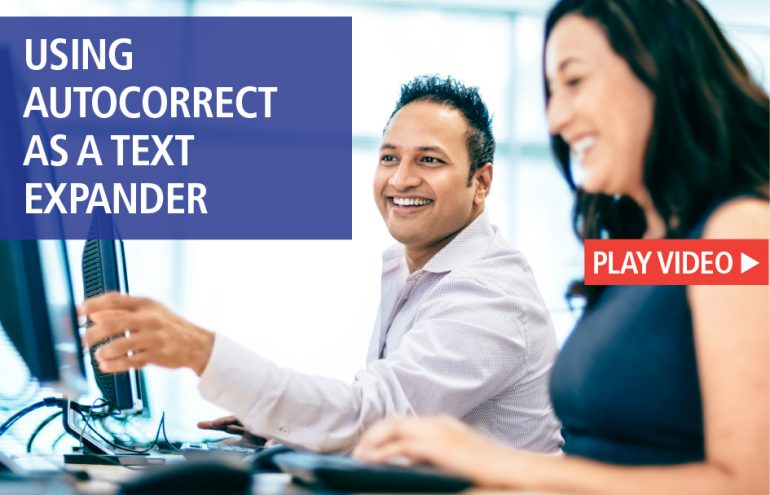 Video: Using AutoCorrect as a Text Expander
If you've got a certain word or phrase, formatted or not, that you type over and over, and it's driving you crazy, here's a Microsoft Word AutoCorrect hack you're going to love. Creating legal documents often involves some really fiddly typing. ...
Deborah Savadra
- September 28, 2017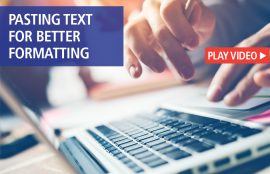 Video: Pasting Text for Better Formatting
If you're like most lawyers, you recycle text from other documents a lot. But cutting-and-pasting is a frequent source of formatting disasters in Microsoft Word. Instead of always using CTRL-V to paste, take an extra split second to preview your ...
Deborah Savadra
- September 12, 2017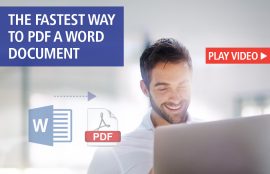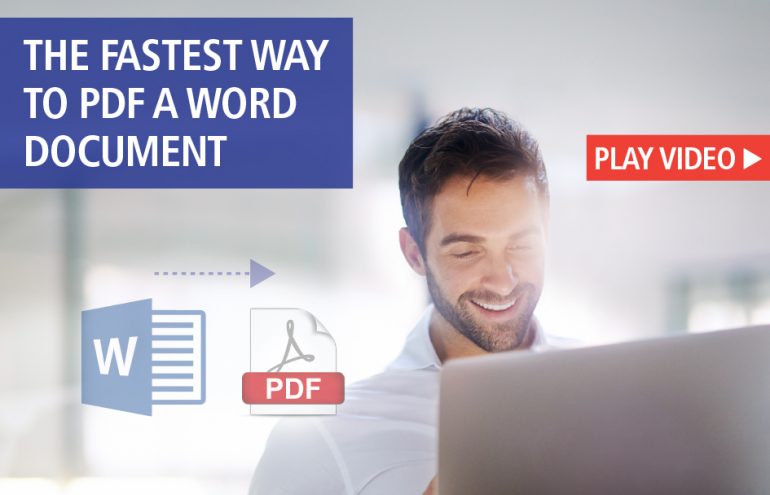 Video: The Fastest Way to PDF a Word Document
Converting a Word document to PDF is an essential Word skill, especially if you're dealing with courts that require e-filing. Make that frequent task a one-click operation by adding Publish as PDF to your Quick Access Toolbar.
Deborah Savadra
- August 30, 2017