Clio's built in credit card processing, Clio Payments, makes it easy for law firms to get paid. No other integrated payment system is easier to implement.
Better still, Clio Payments is cheaper than any other payment solutions offered to law firms.
When a law firm chooses Clio as their practice management software, they receive industry leading payment features including:
Built-in access to LawPay's trusted, ethical credit card processing for law firms
Integrated compliance for trust account deposits through Clio's Trust Request feature
No application fee and no monthly fee for credit card processing
The lowest processing rate of any payment solution offered to law firms.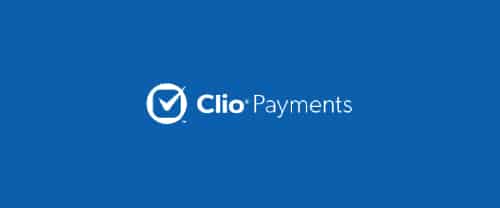 Law firms relying on Clio Payments to handle transactions made by credit cards save money. Processing rates for Clio-enabled law firms start as low as 1.95% of the transaction. Other legal practice management solutions offer rates that are at least 50% higher. Non-legal payment solutions, like PayPal, can charge rates up to 80% higher.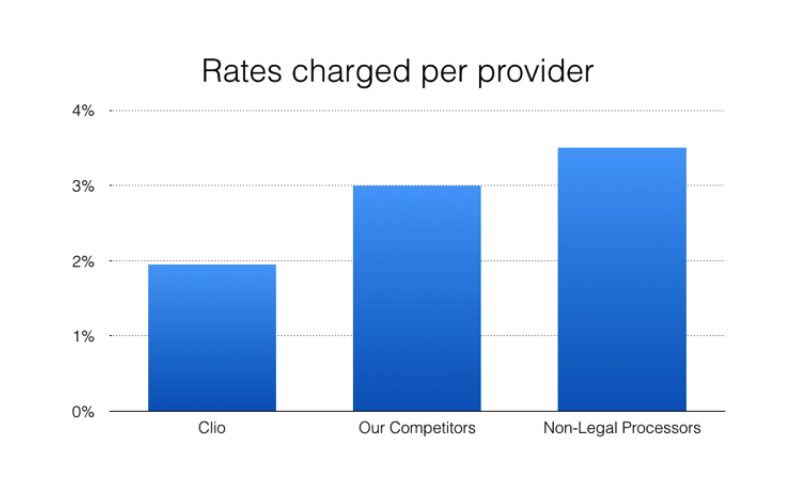 For a $10,000 invoice, Clio saves law firms close to $100 in processing fees, compared to other solutions. Processing fees using Clio Payments for this bill would be under $200. Other practice management software would charge your law firm $300 or more for the very same transaction. Apply that math to every bill your firm collects, and you'll see that these charges are eating away at your firm's bottom line.
Clio Payments not only makes it easier to get paid, it also lets law firms keep more of their own money.
Don't settle for practice management software that costs you more than it saves.
Try Clio today for free and start saving!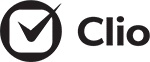 SPONSORED CONTENT. Product Spotlight showcases news and features from Attorney at Work sponsors and legal technology industry leaders. For more information, click here.