Leveraging your law degree to save on a lawyer mortgage.
Rent or Buy?
This is often the question attorneys ask themselves over their first decade out of law school.
While many financially savvy attorneys have the desire to purchase a home as a long-term investment, they simply do not have the cash saved up for the standard 20 percent down payment.
One solution to this issue is an attorney-specific mortgage product that allows for low to no down payment. Flagstar Bank recently developed such a program for licensed attorneys with the following benefits on a primary residential mortgage:
0% down payment up to $1,000,000 (720 FICO); 5% down payment up to $1,500,000 (700 FICO).
No PMI (Private Mortgage Insurance).
Close up to 60 days prior to your new job's start date.
Primary residence for a first-time homebuyer (cannot have owned a property within the last 3 years unless you are relocating with your employer).
Available in 10-year, 5-year and 7-year ARMs only.
Who Is Ideal for This Program?
There are several types of attorneys this program is geared toward:
1. Brand new associates. Associates straight out of law school are typically straddled with student loans and have very little cash available for a down payment. This program allows a new associate to purchase and close on a home: A) Up to 60 days prior to new employment; B) With no down payment required; and C) With student loans not factored in if they will be in deferment for the next 12 months. Furthermore, the entire down payment can be gifted by a family member, and the program allows for non-occupant co-borrowers.
2. Transitioning associates. New Job? There is nothing more stressful than starting a new job. Trying to find housing on top of this only adds to the stress. A conventional mortgage requires you to start employment and have at least one pay stub prior to closing. The JD mortgage allows you to close up to 60 days before you start your new job.
3. Seasoned attorneys. This program is also available for seasoned attorneys who want to take advantage of the lower interest rates. While some seasoned attorneys may be able to manage a 20 percent down payment, you may prefer to put that down payment into other investments that will reap a bigger return.
Why This Program Exists
Flagstar Bank is currently the only national lender to offer an attorney-specific mortgage. Flagstar recognizes that attorneys have job stability, income continuity, and creditworthiness. The risk to the bank is almost non-existent. Flagstar is also eager to develop long-term relationships with attorneys and other high-income earners.
For more information, please contact Rafi Sabbagh, Vice President of Sales at (248) 205-4314, cell (248) 388-1266 or rafi.sabbagh@flagstar.com NMLS # 501221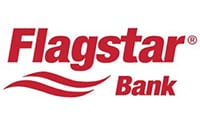 SPONSORED CONTENT. Product Spotlight showcases content provided by Attorney at Work sponsors and advertisers. This does not constitute endorsement by Attorney at Work. See Terms and Conditions for more information.