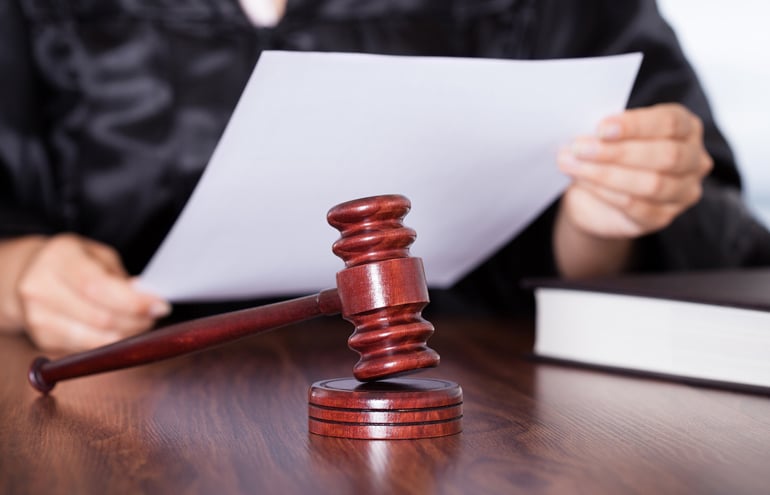 Any amateur do-it-yourselfer knows, home improvement projects that are "good enough" don't often stand up to long-term use. Unsurprisingly, that which is merely adequate is rarely durable.
Now, the reliability of a weekend warrior project is one thing, but when it's your client's case and your professional reputation on the line, good enough just doesn't cut it. Even when you luck out, the knowledge that you're working with anything less than the best erodes your own confidence.
Like a homeowner wondering when that pipe they fixed will start leaking again, lawyers who look at their legal research and say to themselves, "that's probably good enough," are bound to wonder if they'll succeed.
"Did my opponent work harder on this than I did?"
"Does she know about something I don't?"
Good Enough vs. Competitive Edge
The truth is, when you approach your work with a "good enough" perspective, you're taking on a burden that you don't actually need to carry. You lose faith in your own work and you create a potential weakness that could be exploited.
This applies to legal research, of course. Any litigator worth their salt can tell you that a superficial effort isn't going to get the results your clients are counting on. But pouring sweat equity into your work product isn't the whole package. To know that the work you're doing will stand up, you need insights your competition doesn't have. You need an edge.
Justice May Be Blind, But Your Strategy Doesn't Have to Be
Personal experience and historical knowledge of the judges and courts you'll be facing is valuable intel, but it's also finite. Nobody knows all the ins and outs of every situation. On the other hand, the volume of information that could be useful to litigators is almost limitless — but rarely accessible. That's a big gap between what is known and what could be known.
Litigation Analytics, part of Westlaw Edge, closes that gap, and not just with data. Litigation Analytics goes beyond "good enough" to provide you insights into the tendencies of the judges, courts, cases and the opponents you'll be facing.
Think about it:
What if you knew how your judge has ruled on different types of motions, their approach to expert witnesses, or what they frequently cite in their decisions?
What if you could deduce the playbook your opposition was working from? Their motion strategy, tactics, and what legal arguments they're most likely to make?
Those unknowns suddenly become assets — key pieces of a systematic, data-driven approach to litigation strategy. Arm yourself with that kind of knowledge and you'll not only gain your confidence, but you'll also have a distinct advantage over your peers.
Your Clients Will Notice, Too
Remember, insights matter to clients as well. Legal consumers are frequently in the dark about much of their legal issue in the first place. They're relying on you to shepherd them through a process that is often opaque and frightening. But again, a small but powerful insight can turn the tide in your favor.
Imagine being able to confidently tell your client how long a judge typically takes to rule on her type of case.
Or what if you could explain in advance what your opposing attorney is likely to say or do in court?
What if your legal strategy was backed by hard data and you could prove it to prospective and current clients?
How would your performance and your reputation improve?
Try It Out: Get a Free Report on any Federal Judge or Opposing Counsel
The possibilities here are vast, but they require a decision to push beyond your current expectations. Attorneys are at the edge of something big, but getting to that next level requires a commitment to legal research that is more than "good enough." Ready to see what we mean? Get a free report on any federal judge or opposing counsel of your choice powered by Litigation Analytics on Westlaw Edge.
SPONSORED CONTENT. Product Spotlight showcases content provided by Attorney at Work sponsors and advertisers. This does not constitute endorsement by Attorney at Work. See Terms and Conditions for more information.