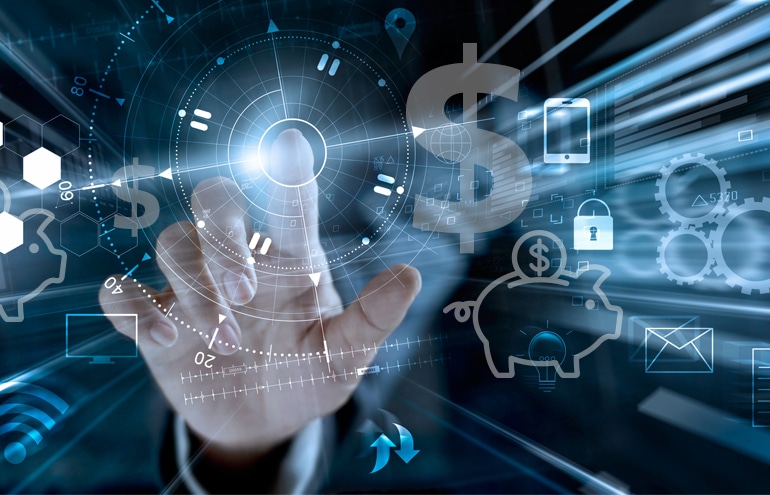 Practicing law isn't just a job; it's a profession. The work that lawyers do is important and makes a difference in the lives of their clients and their communities. Even so, it's still work and like everyone else, lawyers need to earn a living. But getting paid isn't always easy.
Ensuring that your law firm gets paid for the legal services provided by its attorneys can be a tedious endeavor, but the time spent billing clients pays off in the end. Of course, the more streamlined the invoicing process, the better. The good news is that there are tools available that will help your law firm invoice clients quickly and efficiently, while also making it easier than ever for your clients to pay your law firm for services rendered.
Here are three quick tips to implement today! (For even more tips, download the free guide "Law Firm Finances: Billing and Invoicing Tips.")
1. Send Automated Invoice Reminders
First, use legal billing software that allows you to set up automated invoice reminders. With this built-in tool, you can schedule reminders when you send out the very first invoice to a client. If the invoice isn't paid, a follow up invoice will automatically be sent to the client, reminding the client that the billed amount is still outstanding.
This convenient tool saves your law firm time and money. The initial invoice needs to be sent just once; after that, the software does the work and follows up with your client. No need to waste time resending the invoice manually. The system does the work, ensuring that your law firm is paid in a timely manner.
2. Set Up Payment Plans
Another way to encourage payment from your law firm's clients is to allow them to set up payment plans for their legal bills. By doing this you provide your clients with increased flexibility, making it easier to pay large legal bills.
The simplest way to establish payment plans is to use legal billing software with built-in payment plan features. That way, you'll be able to use your law firm's billing software to create the payment plan, establish the amounts due and due dates, and share that information with your client. You can then set up invoice reminders for the amounts due, as discussed above. That way, your client has all the information needed to make regular payments under the payment plan, and will receive convenient reminders when the payments are due.
3. Accept Online ACH and Credit Card Payments
A final way to ensure that your law firm is paid promptly is to provide your clients with multiple ways to pay legal bills. It used to be that law firms only accepted only cash or checks, but 21st century legal consumers expect more than that. These days, credit cards and online payments are the norm and legal consumers expect law firms to offer those payment options. That's why it's so important to ensure that your law firm does just that.
The easiest way to provide your law firm's clients with payment flexibility is to use legal billing software with built-in online payment tools. That way, when you send your clients a legal bill, they can simply click on a link and instantly pay online via e-check (ACH) or credit card.It's that simple.
Ensuring that your law firm gets paid for services rendered doesn't have to be a time-consuming chore. Instead, use robust legal billing software and take advantage of built-in processes designed to streamline and automate your law firm's invoicing. Bills will be paid promptly, with no need for manual follow up, saving your law firm time while improving its bottom line.For more billing best practices, download the free guide "Law Firm Finances: Billing and Invoicing Tips" today!
About MyCase
MyCase is an all-in-one legal case management solution for your law firm, providing the tools you need to improve organization, increase efficiency, and scale your firm operations. Whether it's document management, reporting, billing and invoicing, or collecting payment, MyCase law practice management software has it covered.
SPONSORED CONTENT. Product Spotlight showcases content provided by Attorney at Work sponsors and advertisers. This does not constitute endorsement by Attorney at Work. See Terms and Conditions for more information.