An analog desktop clock is not something you need. You have at least four timepieces available to you at the flick of a wrist, the flip of a phone, as a flicker on your laptop or flitting across your tablet. You know what time it is. But if you aren't careful, working at home can turn into an insidious tedious grind. You need to accent your visual space with something usefully beautiful.
These analog desktop clocks fit the bill.
But Hang On, the Ticking Is Going to Drive Me Cuckoo
Maybe. Some people like it. You know Wilbur who runs shipping? Dude has 300 clocks in his house. The ticking can be pleasant. For those of you who aren't wearing noise-canceling headphones or who suffer from misophonia (fear of ticking), three of the clocks on this list do not tick.
Like Crosley's Analog Desktop Clock
This analog clock is battery-powered quartz timekeeping, so there's no winding or ticking. Plus, it looks like it was made in 1835. If you're a vinyl collector, you know all about Crosley because they make the iconic record players of your ironically tattooed dreams. Crosley has an art deco desk clock too.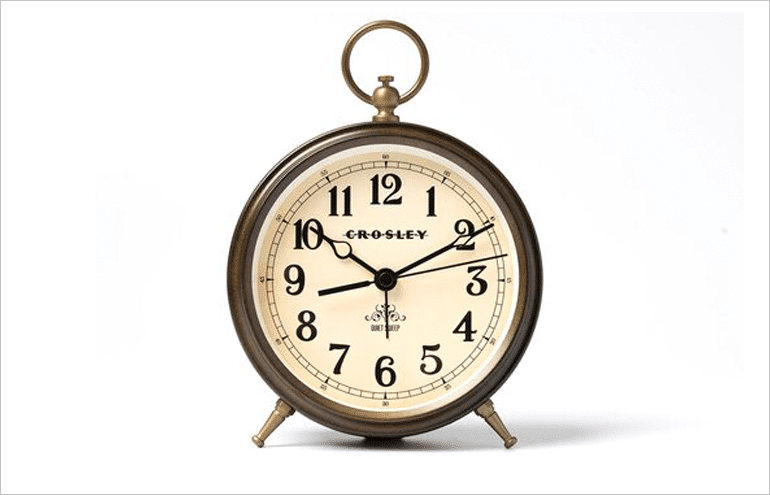 Or This One, Which Looks Like Your Mom's
Tinload's extravagantly named 5.5-Inch Silent Analog Alarm Clock looks like it time-traveled here from 1974. This is the kind of clock Mary Tyler Moore kept on her desk so she'd know when to turn the world on with a smile. It's actually under $20, runs on batteries, doesn't make a sound and, again, is the clock version of a 1974 Chevy Nova.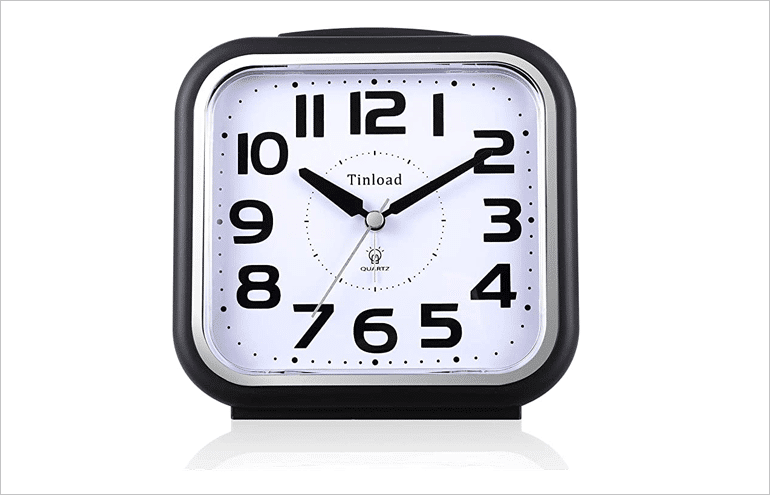 For Working Very Remotely
Chelsea's Ship's Bell timepiece is a hand-crafted chunk of brass and wood that will help you navigate your day with the salt spray in your face and the wind at your back. Gentle chimes play every four hours —at the end of your watch duty. There are nearly 300 precision parts behind its hand-silvered face, and at just under $3,000, it's a steal. Wait, how did this expensive clock get into this article? Maybe try this less expensive Chelsea clock.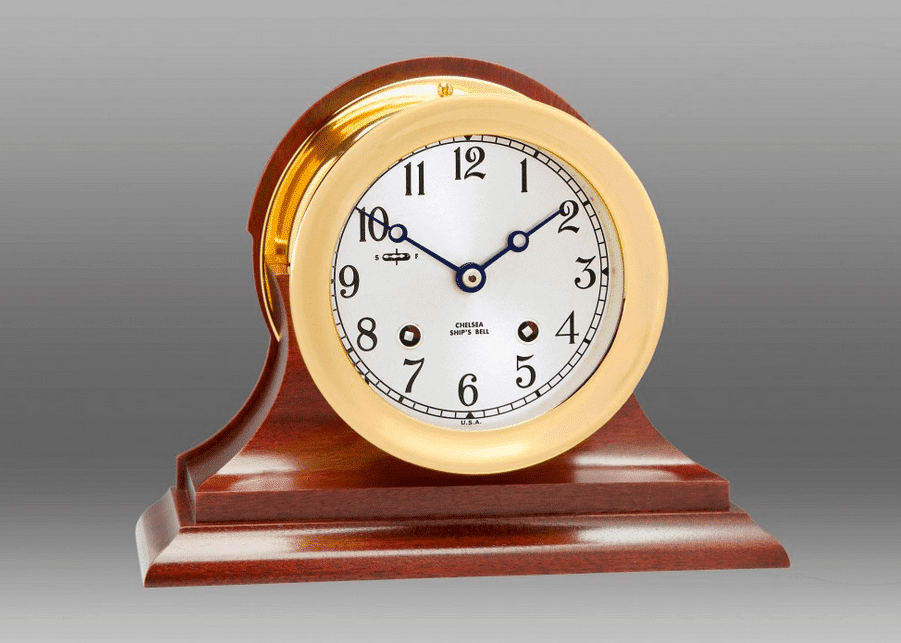 This Analog Desktop Clock Relieves Distress
I don't usually go to Home Depot for my desktop clock purchases, but if I wanted to pretend I worked remotely at a quaint farmhouse kitchen table, their La Crosse Distressed Metal Teal Clock would be perfect. Plus, I can grab some lumber to fix up the barn.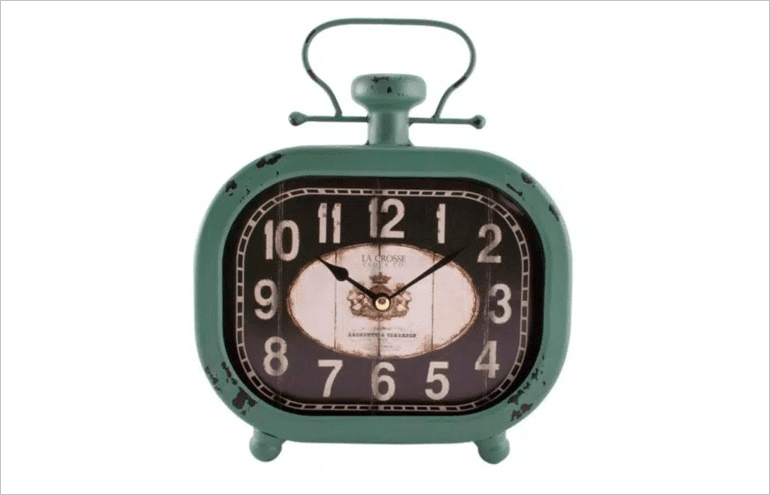 Finally, a Clock With Bells
Bulova's Bellman II Table Alarm Clock is so cute I want to set alarms just to watch it dance across my desk. This is not a silent clock. It's a wind-up old-school chronograph that will tick like you're being punched in the face. The key winds it up for 36 hours but then you'll have to wind it up again, which will really add to the experience of using a solid-state analog desktop clock. Available in gold or chrome for less than $30.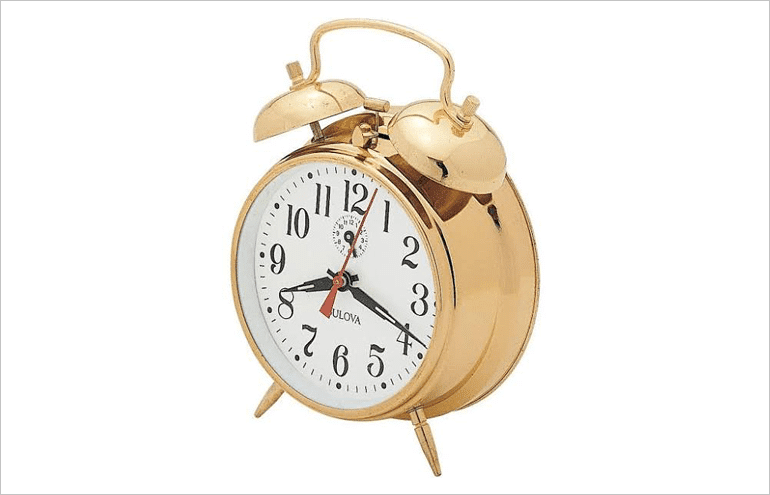 Editor's Recommendation:
It's not a clock per se, but the silent Time Timer Original Visual Timer is a 60-minute countdown clock that's terrific for time and task management. Graphically pleasing and no ticking, it comes in sizes ranging from 3 inches to 12 inches (for meetings and classrooms). I have a half-dozen of them throughout my office and home.