This Ruby product review highlights a variety of new intake pathways and shows the expansion of Ruby's integrated partnerships into 2022.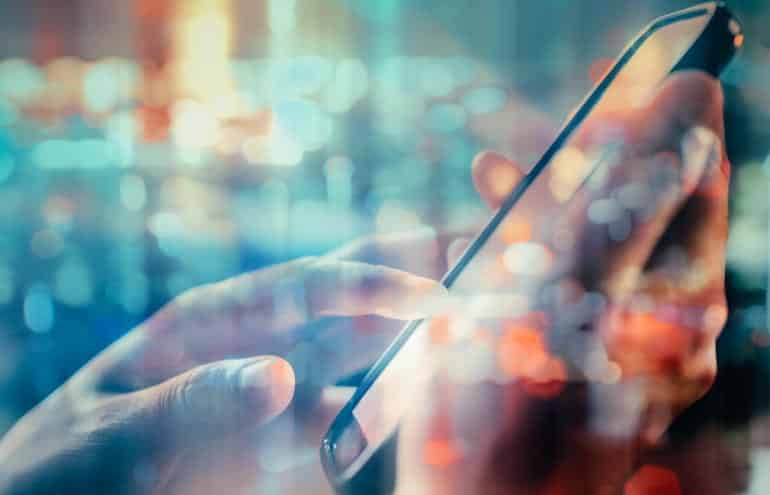 In the classic 1939 movie "The Wizard of Oz," Dorothy Gale gets swept up in a tornado, commits manslaughter (witch-slaughter?) by house, meets a lot of weirdos, barely escapes a poppy field and battles flying monkeys. In the end, it turns out that she could have escaped this madness at any time, simply by clicking together the ruby red slippers she's been wearing.
In classic law practice, attorneys deal with production deadlines, manage staff, get ready for networking events, oversee the implementation of the latest technology applications, and answer emails and phone calls. In the end, it turns out that lawyers can escape some of this madness any time, simply by delegating certain responsibilities, including phone call answering, to specialized providers like Ruby, a premier virtual receptionist service for law firms.
Delegating the Most Obvious Tasks
The lawyers who tend to make the most money and have the best lifestyles can delegate effectively.
Lawyers should be "practicing at the top of their law license," which means focusing on just two things: working on substantive cases of the highest value to the firm and acquiring cases like that by marketing for them. All of the other functions of the law firm should be delegated to someone (a staff person or vendor) or something (technology tools).
One of the more obvious places a law firm would delegate is telephone reception. Lawyers working on substantive matters throughout the day are just too busy to pick up the phone. But, hiring staff for that purpose can be difficult and expensive — especially in the current, hyper-competitive job market. But while technology is truly helpful in managing law firm intake, businesses still need an actual human to talk on the phone. And the consequences of not picking up the phone can be dire, given the impatience of modern consumers, who demand immediate engagement.
Ruby has been a leader in virtual receptionist services for law firms for almost two decades. The company excels in picking up the phone for law firms and making it seem to all the world that your firm has a highly efficient and personable receptionist sitting at a desk in your office. Having spoken to lots of Ruby users over the years, those attorneys consistently tell me stories of clients coming into the office asking to say hello to the wonderful secretary — only to find out that she lives thousands of miles away.
Go Your Own Way: Ruby Delivers a Variety of Intake Pathways
Ruby has never ceased sharpening its expertise at phone handling and that has continued recently as it has improved its internal software for call answering. Lawyers will never see the internal software the company uses to support its receptionists, but they will see the positive results generated through the effect of a more streamlined internal system.
Understanding the legal marketplace and shifting consumer preferences, Ruby has expanded its offerings in the last several years to include chat products for the increasing number of legal consumers and clients who prefer that option. Within the last three years, Ruby has acquired both ProfessionalChats and PureChat, which has expanded its services and improved its technology on the chat side of the business. At this time, Ruby has available to its customers, to supplement its virtual receptionist services, live chat, and a chatbot nicknamed "ArtiBot." The Arti part stands for artificial (intelligence).
Chat services have become especially important for law firms because, in many ways, lawyers don't know what they're missing when they don't have a chat option available. If you miss a phone call, you get a notification; if someone wants to access chat on your website and can't — they simply move on.
So, when your law firm leads or clients want to be in touch, Ruby's there — no matter how they decide to contact you. (Well, unless they're using carrier pigeons.)
Connected: Ruby Expands Its Integration Partnerships, into 2022
With the continued rise of cloud software and the ability to share data points via various integrations, modern technology providers must connect to relevant software to provide their clients the best chance to challenge a competitive legal market. Ruby is aggressively expanding its existing integration options while simultaneously working to build new ones:
Ruby is now live in Clio's app, the first virtual receptionist service to accomplish that feat. Among other things, this means Clio users will be able to access Ruby via a single sign-on experience.
A MyCase integration is on tap for early 2022.
Ruby will also look to launch an integration program with Zapier this year. Zapier is an important tool for modern businesses, including law firms, because it can allow two different software applications to trade data points without a direct integration. Zapier is a connection hub, and Ruby's forthcoming partnership with Zapier means that it will plug into more additional software than you can shake a stick at.
Ruby's existing integration partnerships also include case management provider RocketMatter and Nextiva, a VoIP phone service provider. Watch for these partnerships to increase exponentially in the coming year(s).
Ruby Has Been a Trusted Partner of Law Firms for Most of the 21st Century
If your law firm has not experienced the Ruby difference, find out more about what Ruby can do for you today.
Attorney at Work's sponsored Product Reviews and Product Spotlights showcase news and features from legal technology industry leaders. For more information, click here.
Illustration ©iStockPhoto.com
Subscribe to Attorney at Work
Get really good ideas every day for your law practice: Subscribe to the Daily Dispatch (it's free). Follow us on Twitter @attnyatwork.