In "Why Lawyers Really Struggle with Work-Life Balance," I gave six steps to building a practice that runs smoothly and allows you to have a life. We've covered the first two steps, improving management skills and technology systems. In this post, we'll discuss the third step: building better systems and procedures.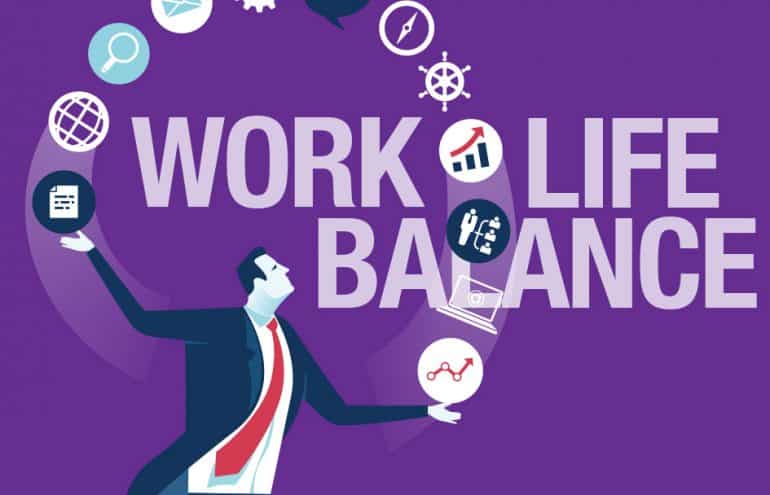 Merriam-Webster defines "procedure" as "a usually fixed or ordered series of actions or events leading to a result." Their example: "followed the procedure for replacing the broken part exactly as the owner's manual instructed." And it defines "system" as "a method worked out in advance for achieving some objective."
How many times have you tried to program a new piece of technology — for instance, a new smart TV — without the manual? How'd that go?
How many times has a team member forgotten a task or step in a matter? How often have you done the same?
Move Past Tribalism in the Law Office
Many staff — and lawyers — live in a so-called workplace tribe. They learn tasks by dint of verbal instructions from others, akin to tales around the campfire. Unfortunately, "tribal memory" can be dangerous.
"I don't need to write it down," a good team member will say. "I've done it for years. I know how to do it."
Sure. But what about the next person who does it? What about those crazed moments of crisis when team members are distracted or interrupted, or when someone else has to step in to do their job? What about a task that hasn't been done for months?
And what if they — and here's one of my favorite phrases — "get hit by a bus"? Or take parental leave, or are distracted by family emergencies, or by caring for an elderly parent?
Yes, most firms operate on "tribal memory," and it works most of the time. But it regularly causes problems, inefficiency, inconsistency and, occasionally, a malpractice claim. In a law office, "mostly right" isn't an option.
A few years ago I conducted an operations analysis on an impressive firm with 19 paralegals, each assigned to care for a group of condo associations. The firm had originally spent a bundle customizing their case management software, but they never created a procedures manual, and the staff experts and many team members had departed. So, I discovered, every paralegal had been "trained" verbally by others who themselves had been "trained" by their predecessors. The resulting gaps in knowledge were frightening. I would ask a paralegal if they used the software for so-and-so, and often their answer was, "Can it do that?"
It was "tribal memory" on a grand scale. You can imagine the inefficiency and loss of productivity — not to mention the risks.
In part two of this series, I discussed maximizing your use of technology. But written procedures are, in many ways, even more important. Without memorializing your procedures, you're at the mercy of that "tribal memory."
When you add a new hire, how many days around the campfire does it take until they are fully up to speed and doing things correctly?
When a task hasn't been done in weeks or months, how do you ensure that it's done right?
Write It Down to Make Sure It's Done Right, Consistently
Remember the "Whatever for Dummies" books? They weren't really for dummies. They were for people who wanted to learn or accomplish something quickly and efficiently without having to figure it all out for themselves.
Your firm should have a procedure manual for a new hire (or an old hire doing an infrequent task) with "for dummies" instructions and checklists for doing the dozens of things that they will have to do.
Finding Time to Build Your Procedures Manuals
Of course, you don't have the many hours it would take to create procedure manuals. And you don't have to take that time. Here are two suggestions.
Assign one procedure at a time to a staff member, and tell them to write down the steps the next time they do that task. Make sure they take the assignment seriously — give them the "hit by a bus" line and explain that it is for the purpose of training the next person hired as the firm grows. Your job, then, is to be the quality control and editor, not the developer.
The next time you hire, ask the person being trained on a task — phone answering, scanning, etc. — to write down each step in "for dummies" format. Have the trainer review it and send their edited version to you for final review.
Where to Start? The Beginning
Visualize your practice as a long funnel: Prospects and clients go in one end, and work products — and happy clients — come out the other. Start a list of procedures in roughly a timeline order. Something like this:
Phone answering, call handling and message taking
Appointment setting
Prospect conference preparation
New client intake
Client information gathering
Physical and digital file opening and setup
Timekeeping and time tracking
Deposition and meeting scheduling
Court filing procedures
Document handling: scanning, digitizing, naming, filing and attorney notification
Specific legal processes for each practice area, such as estate planning, criminal defense, workers' comp.
Start with phone answering. It's one of the most important "touch points" with prospects and clients alike. Today you may have a great receptionist, but that is where a temp or part-timer might sit, so you want to ensure the process is always done exactly the way you want it done — today, not next month. That's done by handing them a "for dummies" checklist and explanation of the procedure so they can do it right the first time.
Related: "Client Communications Checklist for Law Firms"
Procedures for Matters Go Live
There is a real bonus to having a good, written list of procedures: Those for specific legal processes can be easily translated into task lists in your case management software. Many, including Zola Suite, Practice Panther, Clio and MyCase, allow you to create a standard task list "template" that can be placed into a matter. Later, you can customize the template to fit the specific situation.
Think about it: This means your "operations manual" (which often gets ignored) is available at a keystroke right in your software. Even better, procedures can be translated into a specific to-do list in a matter, with tasks assigned to team members and timelines and deadlines built in. Powerful and efficient.
Procedures Mean Consistency, Accountability and Quality Control
With written procedures, you have the ability to double-check that each step has been done. And once you incorporate them into your case management software, you can quickly check the status of a matter without having to walk down the hall for a conference, or wade through a paper or digital file. That also means you can effectively manage more work and more team members.
Remember the old adage: If you don't have the time to do it right, you'll have to have time to do it over. Processes and procedures, written down and followed, are the solution to doing it right the first time.
Catch Up with the Series
In Part one, "Why Lawyers Really Struggle with Work-Life Balance," we talked about how successful lawyers learn new ways to operate their firms so they can keep building their practices while having (or recovering) a life. Here are six steps toward building a more successful practice.
Develop better teams — lawyers, paraprofessionals, support, contract staff — and delegate more work.
Deliver better legal services.
618 Illustration ©iStockPhoto.com
Subscribe to Attorney at Work
Get really good ideas every day: Subscribe to the Daily Dispatch and Weekly Wrap (it's free). Follow us on Twitter @attnyatwork.