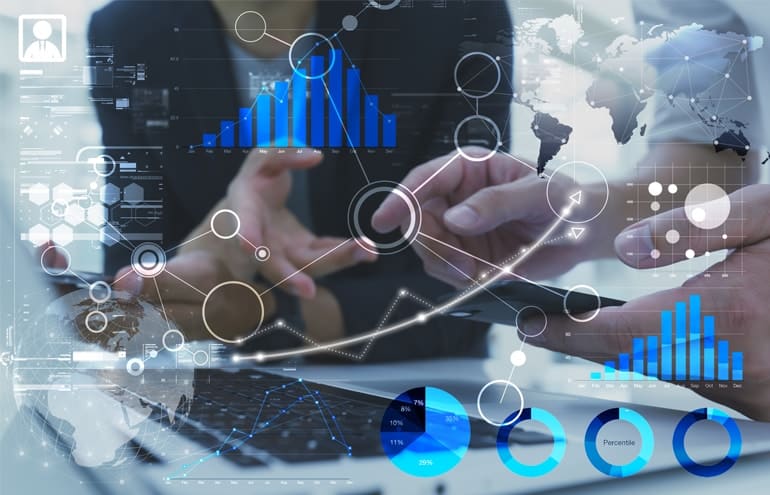 Litify review: Even during a time in which social distancing is the norm, one crowded place left in the world is the legal practice management software vertical. There are lots of options for law firms, but less variety than you might anticipate.
The raging debate on legal practice management software is whether it's best to build a closed software environment or utilize integrations. But that conversation doesn't frame the full contours of the argument. If part of the manifest destiny of legal practice management software is to expand its reach to the furthest recesses of the client lifecycle, then there's a significant unique sales proposition left hanging by traditional solutions.
To this point, practice management software solutions have not been built with the beginning in mind. These systems have been envisioned as strictly client management systems, with malformed CRM (customer relationship management) features bolted on. But, so much happens before a lead is converted to a client. And, even as the management of attorney-legal consumer interactions has been highlighted due to the increasingly digital nature of law practice, there has never been an effective solution built to marry client and pre-client interactions in a seamless environment.
New product offering Litify pierces that veil and creates a through-line across the entire client lifecycle for law firms that appreciate the need for a more holistic management program.
Litify Builds on Salesforce to Maximize Features and Extensibility
The Litify platform is really the Salesforce platform, converted for a law firm's use case. If you think of Salesforce as the frame of a large house, Litify is the furnishings. It's sort of like when the heroes in a superhero movie borrow from their colleagues' powers to supercharge their own. Remember that scene when Captain America picks up Thor's hammer in "Avengers: Endgame?" That's what it feels like when you log into Litify as an attorney-manager for the first time.
If this sounds like a new concept, it is — at least for the legal industry. Other software companies in other industry verticals have built products on Salesforce. This is just the first time anyone has done it in legal. Neither is this another legacy legal software product you're going to end up hating in a few years. Litify is built on the Lightning platform, not retrofitted from outdated software. To get here, we needed a company that was focused on intake as a critical component of law firm management, that was also well-funded enough to complete and extrapolate on the build for the long haul.
The advantage attached to building a case management system on top of Salesforce is twofold:
First, and conceptually, by choosing this route, Litify has affirmed the ascendancy of lead management, as well as its essential importance to the law firm client lifecycle. By concentrating on the connection between leads and clients, Litify has molded a broader solution than the traditional case management system.
Second, building on Salesforce means that all the awesome things about Salesforce are also all the awesome things about Litify. And, Salesforce is pretty awesome, in case you didn't know. It's the market leader in CRM for the, um … world. So, you get the dope interface. You get the class-leading security features (particularly important to attorneys). And, of course: You get the full-scale intake system, with a client management application grafted onto it.
Dropping case management features into the Salesforce environment is a game-changer in every sense of the word. But, it starts with lead management.
Open the Floodgates: Litify Includes Top-Notch Intake and Referral Features
The Litify platform is effectively a legal-specific spin on Salesforce, which is to say that it's both robust and straightforward.
Intake Dashboard. If you order Domino's pizza as much as my kids do — wait, no one orders that much Domino's — you'll recognize the Litify intake manager as consistent with the Domini's pizza tracker app. Yes, managing law firm leads on Litify is as easy as figuring out when your pizza arrives at your doorstep. Litify's intake dashboard takes you step-by-step through all the major milestones for onboarding a new client, including signing an engagement agreement and taking payment. Then, it's as easy as clicking a button to convert that lead to a contact and new client.
Marketing Automation. Along the pathway to conversion, Litify offers a number of additional useful features, to boot. Law firms can utilize built-in questionnaires or build new ones to launch to external sources, like websites and landing (conversion) pages. Litify also supports workflows and automations. This means automated marketing triggers can replace manual lead followup — unless and until you prefer human intervention. Nowadays, a CRM isn't really a CRM unless it has marketing automation features. Especially for high-volume law firms, finding a way to sift through leads with minimal effort has become a cornerstone software feature.
Referral Management. Of course, high-volume law firms don't want to close every lead. In some cases, a lead is ultimately better off as a client of another law firm. So, Litify was built with managing this process in mind, as well. In fact (and reflecting directly on its corporate thesis), the very first thing Litify did was to create a referral network, to allow for Pro version users and above to seamlessly transition leads to the right law firms, with the click of a button. Yes, there really is a "Refer Out" button, through which users can initiate a referral to another law firm, including a suggested fee split. You can even track the time it takes to accept a referral, if part of your criteria for making referrals is the speed at which the other law firm engages.
Litify Has All the Legal Practice Management Software Features You Want, Too
All that, and Litify also delivers the standard case management software tools you want, and then some. There is a full-scale activity view, which makes it easy for users to see a chronological history of all activity for a particular client or matter. That is, of course, the root of case management software = a relational database for your law firm.
But Litify also allows law firms to effectively manage clients and matters through powerful and customizable data fields while stitching together an overview of the total client experience. Where the CRM side of the software tracks progress from intake to conversion, the client management side of the software tracks progress from initial consultation to settlement or conclusion — or, to wherever you want to end. All dashboards can be customized to suit your practice model.  Litify also supports workflows and integrates with docketing tools.
Litify allows law firms to capture mass quantities of lead and client data throughout the lifecycle of a matter, from initiation to close. Now, that data has limited utility in the abstract — which is precisely the problem with Big Data. So, the question becomes: What do you do with all that stuff?  How does it become actionable?  You've got to get that data arrayed in a meaningful way so that you can act upon it, and finally start to make data-driven decisions about your law firm management.  Fear not: Litify has an absolutely bonkers 155 built-in reports, to drive your practice forward.  But, that's only what's included: You can build out additional reports as you see fit.  So, go crazy.
A combination of additional baked-in and add-on features rounds out the Litify platform.
The included Litify Inbox offers a bidirectional sync between your email and Litify, so you can communicate and store information via whichever medium you prefer: within the native Litify application, or at your native email program.  Also, ePayment and eSignature tools are available. You can add document management and generation features via Docrio, text messaging via SMS-Magic, videoconferencing via UpLink and a client portal via Communities.  And that is not an exhaustive list. The extensibility of the Salesforces means that Litify can become pretty much anything you can imagine, with so many integration possibilities. In other words, you won't hit a glass ceiling, as you do with some other legal software providers.
Just think of Litify as a giant seafood buffet, and treat yourself like Homer Simpson.
But, perhaps the best part of building out your Litify sandbox in the Salesforce network is that it means you attain all the benefits of being part of one of the largest platforms in the world, with best-in-class permission sets and workflows.
Visit Litify's Products page to learn more about your options.  Schedule a demo, and find the tools that work for your law firm. From there, Litify's customer success team offers comprehensive training and support as you upgrade your law firm management to the next level.
The full Litify bundle is $200 per user per month. Considering the breadth of service offerings, including both a complete CRM and a full-scale case management system, that's a lot of power in your hands, for the price.
Attorney at Work's sponsored Product Reviews and Product Spotlights showcase news and features from legal technology industry leaders. For more information, click here.
Illustration ©iStockPhoto.com
Subscribe to Attorney at Work
Get really good ideas every day for your law practice: Subscribe to the Daily Dispatch (it's free). Follow us on Twitter @attnyatwork.