What do you need for a more efficient, tech-competent law firm? Use this productivity tech checklist to stay ahead of your peers.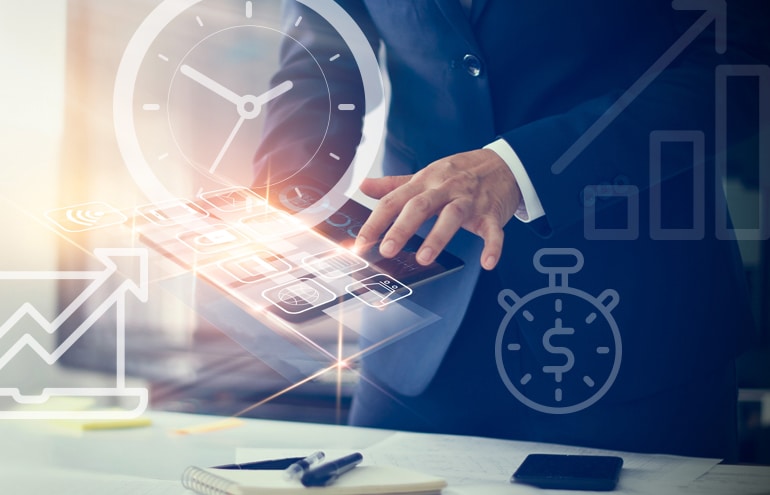 If your law firm has a website, you are already light years ahead of your professional peers. But do you have the technology in place to improve your firm's cash flow, client communications and overall productivity? Though technoshock is on a precipitous decline, many lawyers still find themselves situated between complacency with their base tech and sheer overwhelm.
The reality is: If you want to practice law in the 21st century, stay competitive and not lose your license, you can no longer avoid bringing state-of-the-art technology into your office. Don't have time for that? It's imperative that you make the time! More than 28 states have now adopted rules requiring technological competence.
So What Do You Need for a More Efficient, Tech-Competent Law Firm?
The following checklist is a great place to start to set yourself up for a more productive 2019:
Productivity Software
PDF Conversion Software
Document Automation/Document Assembly Software
Time and Billing/Accounting Software
Practice Management Software
E-Discovery Tools
Digital Dictation
Virtual Call Service
"Essential" is alway a debatable and subjective term, so you will have to do a cost-benefit analysis on the value of your (and your staff's) time required to do these tech-oriented tasks versus getting the additional technological assistance you may need to accomplish your goals.
Ready to stop playing the no-win technology avoidance game? Download the complete MyCase Guide, "8 Essential Technologies to Increase Your Firm's Productivity" by Susan Cartier Liebel today to get started.
About MyCase
MyCase is affordable, intuitive and powerful legal case management software designed for the modern law firm. Give your firm the advantage of a complete solution – get organized with contacts, calendars, cases and matters, documents, time tracking, billing, and more. Plus, with the secure client communication portal you can delight your clients by keeping them informed about important case information. With MyCase you will practice more and manage less.
SPONSORED CONTENT. Product Spotlight showcases content provided by Attorney at Work sponsors and advertisers. This does not constitute endorsement by Attorney at Work. See Terms and Conditions for more information.