As a busy traveling international lawyer, Catherine Tang learned how crucial the right legal apps were to keep her life running smoothly. Now back in the U.S., she is applying everything she learned about remote lawyering to her new solo practice.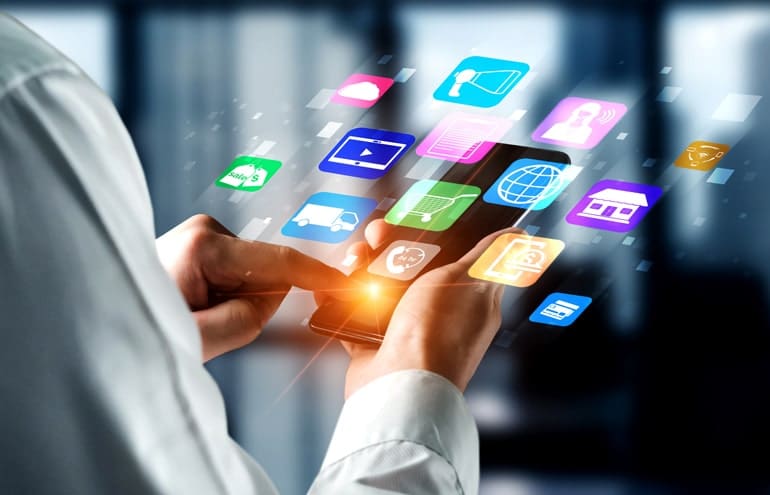 Like most lawyers, my time is worth money — whether I'm billing by the hour or charging a flat fee. To be the best lawyer I can be, I use technology to help free up my time and make me more efficient. Not only does it shorten the time spent getting the job done, but my work product is even better. And because of my increased efficiency, I can enjoy my extra time or use it to build my practice.
When I started my practice, I was an internationally based traveling attorney. I relied on several tools to organize my practice and make it nimble. Now my practice is in the United States, but I still incorporate everything I learned as a traveling attorney.
These days, technology can do a variety of things to improve the quality of your life and your law practice. Here are the six tech tools and legal apps I use and consider to be must-haves for any modern law firm.
1. Calendly for Automatic Scheduling
A calendar tool is the simplest yet most essential legal app in my daily practice. I use Calendly, which saves me from wasting time on the usual back-and-forth of scheduling meetings. I simply provide my Calendly link, which displays my available times using my client's time zone.
My Calendly syncs with my work and personal calendars so that it blocks out any time that I am not available — whether it is a business meeting or my children's gymnastics practice. I can set the times that I am open to accept appointments every day.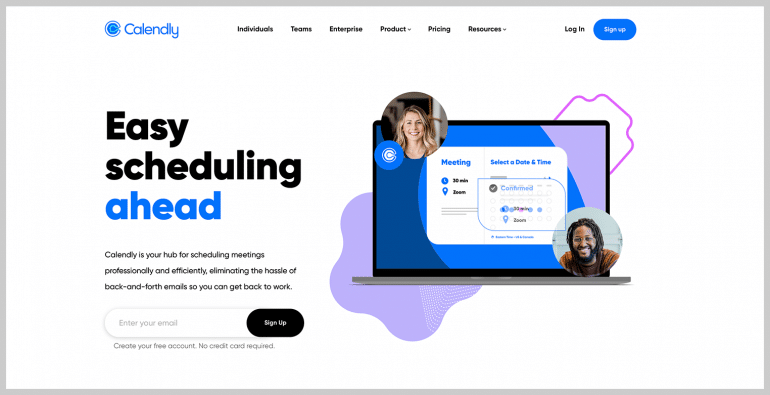 Most calendaring tools allow you to set up different calendars for different needs. Calendly lets you customize special links for 15-minute free consults, one-hour calls and even paid consults. Whenever a client books a call, I get an instant notification that includes the information I need: name, number, email and reason. Calendly is a great tool that is easy to integrate into any website.
2. Mixmax for Marketing
As lawyers, we often explain the same general concepts to every client no matter how unique the situation is or how nuanced the solution might need to be. Mixmax is a marketing platform that helps you craft the perfect email message once and reuse it an unlimited number of times. You can customize templates to include your logo, colors, tagline and additional brand elements, among other things in this legal app.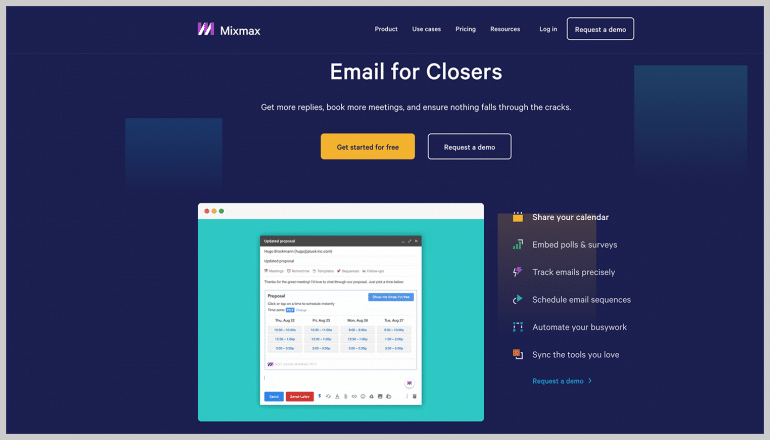 Mixmax allows me to save email templates to use whenever I find myself repeating the same concepts or processes. It integrates into Gmail too, so I'm only a click away from replying to all the common emails I get.
3. LawPay for Payments
When I moved back to the U.S. last year, I briefly worked for a law firm before starting my own practice. I was surprised to find that the firm was still accepting mailed check payments from clients. The firm would sign a new client, start working on the case, then receive a check in the mail a week later. This is still a common, acceptable practice, but it is not the most efficient.
At my firm, all payments go through the legal app LawPay. This way, clients can pay online quickly and upon retaining me. I don't start work on any client matter without being paid first. LawPay allows me to avoid chasing payments. It also has built-in security protections and is compliant with client trust accounting.
4. DocuSign or HelloSign for Speedy E-Signatures
Because my clients are both U.S.-based and international, expecting to receive penned signatures on documents is impracticable. DocuSign and HelloSign make it easy to complete and customize PDFs to send to a client for an e-signature. Although your particular state's guidelines will govern, most states do accept e-signatures.
5. Dubsado Practice Management Software
Good practice management software is absolutely necessary. After trying a few, I settled on one that is not specifically made for the legal field: Dubsado. I love it. It can replace many of the monthly subscriptions you use — such as calendars, email templates, e-signatures and more — because it has all of those built in.
Dubsado has allowed me to create templates to automate my intake process. My only qualm is that if you're a litigator, the current time-tracking software is not that great. However, for those who do flat-rate work or simply want to streamline their intake, Dubsado is amazing. It lets you create client portals, send invoices, create workflows and more — all at a reasonable annual rate.
6. iPad Apps for Graphics, Content, Notes and More
I wouldn't say my iPad is essential to my practice, but it does make my life a lot easier, especially when running a paperless practice. I use my iPad to create most of my marketing materials using Procreate for graphics and LumaFusion for video editing. The iPad's versatility and ease of use help me create professional-looking content with ease.
Because the latest iPads work with Apple Pencil, I use GoodNotes to handwrite notes, which then sync to my cloud drive. It's also a handy tool for showing PowerPoint presentations to clients during consults.
Solo practitioners and small firms must learn how to leverage today's technology. The increase in efficiency is worth it, and your clients will thank you.