Here's an unvarnished look at how I come up with ideas for writing long-form content, from a 1,500-word article to a 5,000-word book chapter.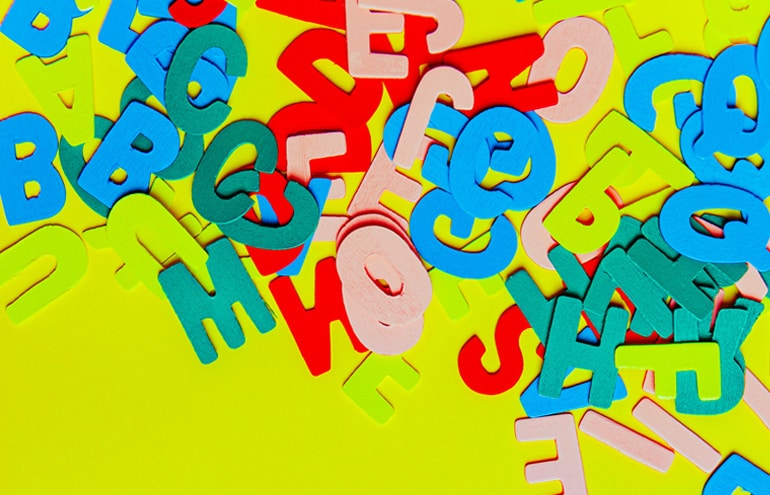 When dining out, I often choose a seat with a view of the cooks. The problem is that restaurants don't show what's actually going on in the kitchen — just a snapshot of sushi being prepped behind a bar or meat and vegetables being seared in a blazing wood-fired oven.
Having worked as a prep cook in the kitchen of a busy restaurant during college, I can tell you it's not something a restaurant owner wants patrons to see. It's messy — a whirlwind of chaos. Lots of people shouting at one another. Pots and pans clanging. Everyone is hustling. High stress and hot tempers.
Yet, in high-quality restaurants, from this process comes a polished work product: delicious food served piping hot. I feel the same way about my writing — it often feels like a hot mess, but if I trust the process, something valuable can emerge.
How I Come Up With Ideas for Articles and Books
I used to labor endlessly in search of an original idea to write about, under the mistaken impression that if it had been said before by someone else, it wasn't worth saying again. That impossible standard, of course, led to procrastination.
"Everything must be said again."
Now I abide by the wisdom of French writer André Gide: "Everything that needs to be said has already been said. But since no one was listening, everything must be said again."
When I sit down to write, I know I'm going to write about one of a few topics that overlap my audience's interests and my own — such as business development, productivity or content creation — irrespective of the fact that there is a flood of content on these topics that already exists.
So, why is it worth adding more words to the heap? For one thing, we all need helpful reminders about things we already know deep down but may not be putting into practice. Beyond that, while the core idea may not be unique, my goal is to come up with a unique way to address it — and that's generally through storytelling.
Advice lands differently when wrapped in a compelling story.
Stories, whether your own or someone else's, are powerful in content creation.
Drawing from various experiences and domains helps paint a vivid picture. Therefore, to come up with ideas for content, I consume a great deal of content outside the realm of the legal industry.
For instance, I read lots of books with the goal of identifying interesting analogies, metaphors and historical examples from the worlds of finance, sports, entertainment and many others. I search for nuggets of wisdom that I can incorporate into content about, for example, how to pitch a client for legal work. Also, as I did in this piece, I look for ways my past experiences can inform my current thinking and writing.
"Big ideas come from the unconscious."
The fact that I chose this topic for this article is no accident. Right now, I'm reading ad titan David Ogilvy's excellent autobiography, "Ogilvy on Advertising." Among the copious notes I'm taking is this gem:
Big ideas come from the unconscious. This is true in art, in science and in advertising. But your unconscious has to be well informed, or your idea will be irrelevant. Stuff your conscious mind with information, then unhook your rational thought process.

– David Ogilvy
When you stuff your mind with interesting facts and ideas from outside your domain of expertise, it inevitably leads to innovative thinking that your own audience can benefit from. When I felt stuck during the process of writing my last book ("The Productivity Pivot"), I took a break from writing and focused only on content consumption for a few weeks. While raking leaves in my backyard, I listened to one of my favorite podcasts, The Knowledge Project, in which a hedge fund manager shared an anecdote about how Charlie Munger, as a young lawyer, started viewing himself as his own most important client and "selling himself" an hour each day for professional and business development. The light bulb immediately went off in my head. I stumbled upon the key "hook" for my book on productivity for business development.
Connecting the Dots While Writing Long-Form Content
My upcoming book on building a legal practice is also rife with eclectic narratives, from a 1502 tale involving Sultan Bayezid II of the Ottoman Empire and Leonardo da Vinci to drawing insights from the toilet paper scarcity of COVID-19. What do these stories have to do with my topic? (For one thing, you'll have to buy the book to truly understand 😀.)
But the real answer is: not that much, unless and until you connect the dots for a reader.
Here's the framework I use to transition from an attention-grabbing story to valuable insights for my audience:
Tell a story.
Describe the broad lesson we can learn from the story.
Provide key takeaways contextualized for your audience.
While your writing shouldn't become formulaic, abiding by this general framework will keep your readers engaged and coming back for more.
In my experience, most of the best writing is done away from the keyboard.
Coming up with ideas is like hunting for treasure without a map. The gold coins are buried deep within old books, niche podcast episodes and the recesses of your memory.
Content creation is a messy process. There's no hack or shortcut that I'm aware of. But, I think it's worth the effort.
"Story, lesson, takeaway" is the type of content I like to read. I hope you feel the same way and can use a bit of my perspective to inspire your own writing process.
Just as a great dish is more than its ingredients, a compelling piece of long-form content is more than its words. It's the art of assembly and presentation — that makes all the difference.
More Writing Tips on Attorney at Work
Image ©iStockPhoto.com

Don't miss out on our daily practice management tips. Subscribe to Attorney at Work's free newsletter here >