Of all the marketing tools for lawyers, video is the most engaging — and the best at helping you project professionalism and competence.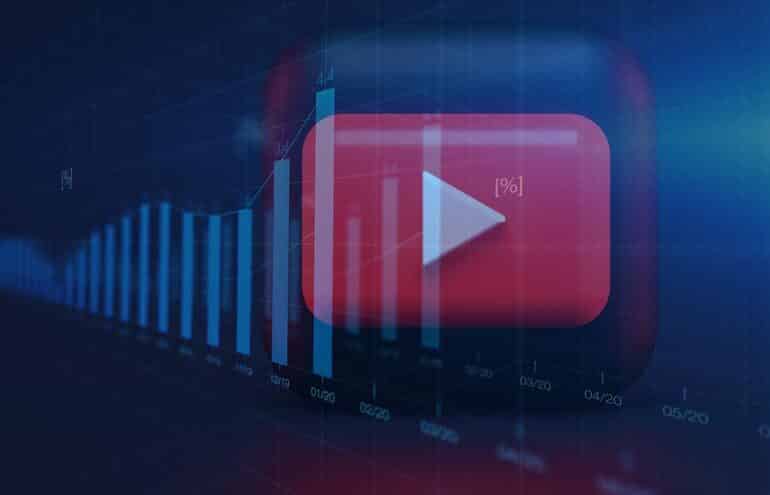 Of all the marketing tools for lawyers, video is the most engaging — and one of the best at helping you project professionalism and competence. Yet despite evidence that video marketing for lawyers is remarkably effective, law firms have been slow to use video compared with other industries. And, while a growing number of firms are using video in innovative ways, too often lawyers fail to use video effectively.
Recognize These Common Video Marketing Mistakes?
Here are some of the most common video marketing mistakes lawyers make:
Creating or approving video content on topics that fail to convey expertise and professionalism, or settling for amateur production values that fail to convey expertise and professionalism.
Not posting videos to their firm website.
Ignoring YouTube as a lead generator.
Forgetting to add closed captioning — especially for social media videos.
Failing to use video client testimonials.
Instead of dwelling on the negative, let's discuss how to avoid these mistakes and apply a few best practices to improve your video marketing.
Five Video Marketing Best Practices
1. Demonstrate Expertise and Professionalism With Video Content
Potential clients who search for legal help online often do so because they're in a difficult situation and need immediate assistance. Those facing legal proceedings not only find it stressful but challenging to navigate the legal system, particularly when there's a lot at stake.
To alleviate those concerns, potential clients look for two essential qualities: expertise and professionalism. They want reassurance that you're the best one to handle their case and give them the best chance of a positive outcome.
All of your online content — including your videos — needs to communicate these two qualities so that potential clients know they are in good hands.
Substantive content alone won't do the job, though. You may have meticulously researched your topics and written a beautiful script, but if your video production lacks that same professionalism, you will lose potential clients. From lighting and location to how content is positioned on the page, your videos influence client decision-making and will determine how they perceive your firm.
Here are a few additional tips to help turn viewers into clients.
Create videos that are easy to watch. Conveying expertise and professionalism doesn't mean removing all personality or even humor from your videos. Aim to make videos that are both informative and entertaining.
Tell a story. If you want people to pay attention to your video, make sure you are using visuals, sound and text to tell a compelling story.
Include calls to action at the end of each video. These are links that take people to other pages on your website for information. The most obvious example is to include the link to your contact form. However, helpful links that help potential clients dig deeper into their issue — for example, including a link to FAQs on child support in your divorce video — help keep visitors engaged.
Be consistent. If you're going to use video marketing as part of your strategy, make sure you stick to one style throughout your entire campaign. This will ensure consistency across all of your videos.
2. Add Videos to Your Website (Not Just Your YouTube Channel or Social Media)
Research shows that visitors spend an average of 1.4 times as long on web pages that contain videos than on pages without videos. That extra time can allow you to connect with a client that might otherwise choose a competitor.
Here are two easy ways to integrate video into your law firm website:
Video introductions. Video introductions for each of your lawyers and key professionals are an excellent way of making your service more personal while also demonstrating expertise and professionalism.
Explainer videos for your services. Explainer videos are an opportunity to explain relevant legal procedures and provide information on how your firm approaches cases and matters. Again, this is a fantastic way of communicating your expertise and convincing viewers you're the right choice.
Read: "Tips for Short-Form Video"
3. Use YouTube as a Lead Generator (and Keep It Local)
If you're not using YouTube to generate leads, you're missing out on the biggest tool out there. The world's second-largest online search engine, YouTube boasts some astounding usage statistics. Almost 5 billion videos are watched every day, and more than 2.6 billion people use YouTube more than once a month.
It makes sense to get your law practice out there on the world's biggest video hosting platform. But how should you go about it?
Begin with a series of videos that explore frequently asked questions regarding the law in your local area. With some help from SEO tools and Google Analytics, you can find out what people are searching for and tailor your videos to those results.
For instance, law firms in California may want to consider creating a content series that contains the following phrases in the title:
Family law court cases in California
Insurance fraud in California
California domestic violence law explained
You want to generate leads in your service area, not in states where you're not licensed to practice.
4. Always Add Closed Captioning to Your Videos
In the digital sphere, users have famously short attention spans and will quickly scroll past content if it doesn't make an impact. Likewise, users will often skip content that puts obstacles in the way of easy consumption. Videos hosted on social media provide a great example of this.
Social media apps usually autoplay videos without audio. Sometimes users will go full-screen and unmute the video — but more often than not, they will judge the video based on the brief clip they see in their social media feed.
If your video doesn't have closed captioning, viewers won't understand what's happening and will usually skip straight past it. Closed captions are now an essential part of online marketing videos.
To caption videos, you can use a tool such as Editr, which does most of the heavy lifting for you. Or, you can manually transcribe the audio and convert it into an SRT file.
Taking the time to caption your videos is worth it. Doing so will dramatically increase your video retention rate on social media.
Read: "SEO for TikTok: 6 Steps to Stay on Top of Search"
5. Record Video Testimonials to Use as Facebook Ads
Testimonials are one of the most effective ways to generate trust. In one survey, 79% of respondents said they trust online reviews as much as recommendations from family, friends and other people they know. That makes video testimonials a powerful marketing tool.
An important thing to keep in mind when recording your testimonials is the American Bar Association's and your state bar's rules on advertising. Under ABA guidelines you cannot pay or incentivize people to recommend your services.
They are free to do so of their own accord, so don't be discouraged from recording testimonials with your clients. But to be safe, ask them to sign a document stating that they were in no way incentivized to provide their recommendation of your services.
Now, to take advantage of these videos' influence, set up a system for recording video testimonials of satisfied clients. These may then be promoted to prospective clients via geo-targeted Facebook ads, your website and other social media channels.
Rev Up Your Video Marketing and See the Benefits
A good review is worth a lot. However, if no one sees that review, it's next to useless. The same goes for your introductory and explainer videos. Make sure you create professional videos, then work hard to publicize them. Your law practice will reap the rewards.
Illustration ©iStockPhoto.com
You Might Also Like These Articles on Attorney at Work:
Video Marketing Tools for Law Firms by Annette Choti
Lawyers on TikTok: Tips for Short-Form Video Marketing by Annette Choti
"How to Use Online Reviews to Protect Your Referrals" by Mark Homer
YouTube Videos: A Marketing Dream for Lawyers by Ruth Carter
"Lawyer Tech Tips: Online Digital Marketing" by our tips experts