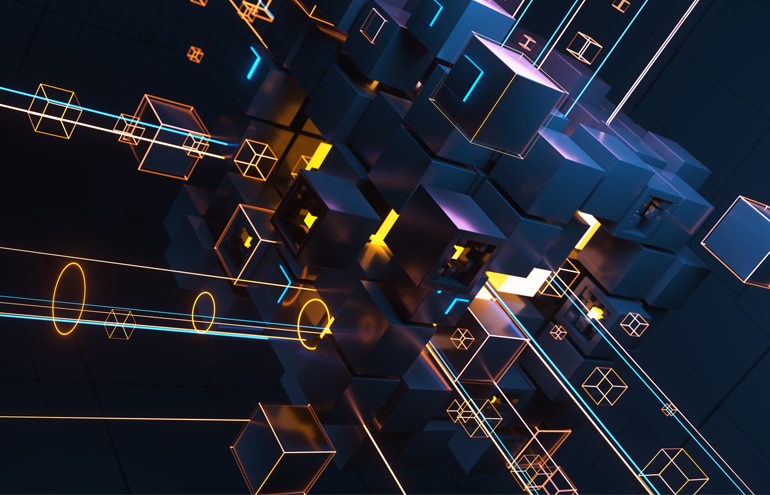 Amicus Attorney practice management software is still going strong through its latest release, Version 20.5, which just came out. Now, you might think that, after 20 sets of versions, there may not be all that much new under the sun for Amicus, one of the longest-tenured law practice management software products on the market.
Well, if you did think that, you would be incorrect, sir (or madam). So, let's dive into Amicus Attorney's latest release.
Amicus Attorney: Setting the Stage
First, let's set the stage for where Amicus sits in its corporate hierarchy because this will become important later. Amicus Attorney is owned by AbacusNext, which also owns AbacusLaw, Amicus Online, and HotDocs. Amicus Online is an entirely separate, cloud-based practice management software. Amicus Attorney is a premise-based program (meaning the software resides on a device, not in the cloud). If you wish, however, you can use Amicus Attorney in the cloud through the Abacus Private Cloud, which is a virtual desktop option that Abacus can set up and manage for you. (Translation: It puts Amicus Attorney in the cloud if that's where you want it.) HotDocs is one of the best and longest-tenured document automation products in the legal profession. Its new cloud version, HotDocs Advance, is pretty sweet and it's now integrated with the AbacusLaw case management product.
Got all that? Good.
Even Hotter Docs
Now, amateur sleuth that you are, you may be saying to yourself: "Well, that's interesting. If AbacusNext owns AbacusLaw, and that's integrated with HotDocs Advance, is Amicus Attorney also integrated with HotDocs Advance?!" The answer is: now it is. And, that's truly the most significant update in Amicus Attorney's latest release. So, if you didn't think HotDocs could get any hotter, it just did.
Now, Amicus users have the opportunity to connect with either HotDocs (desktop) or HotDocs Advance (cloud). Amicus users who prefer a premise-based desktop setup could already connect their systems to HotDocs Classic (as well as Microsoft Office and Quickbooks desktop). Amicus users running the system in the Abacus Private Cloud or onsite, however, now have the ability, with the new Amicus release, to integrate Amicus with HotDocs Advance. This is important because HotDocs Advance is a significant improvement over HotDocs desktop.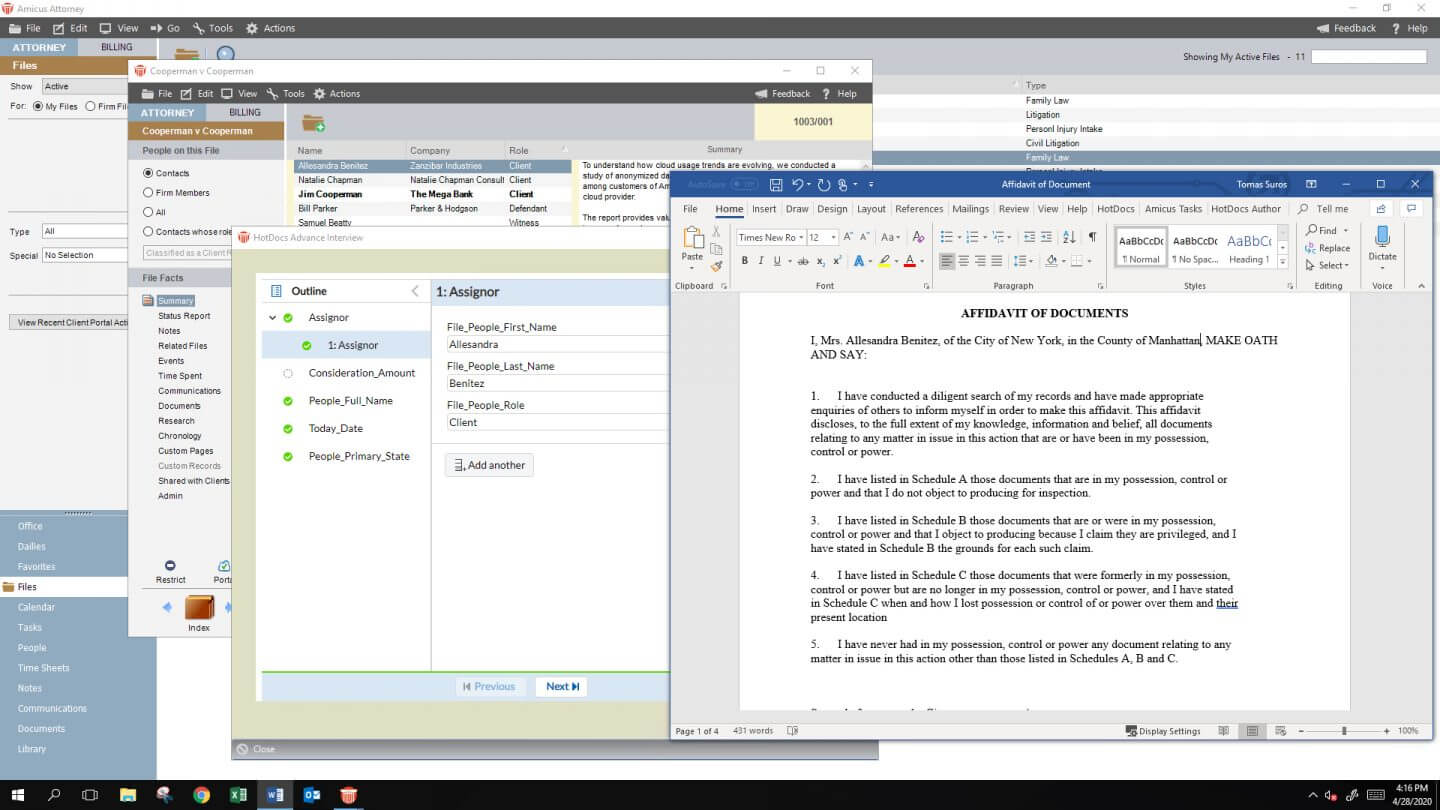 HotDocs Advance was rebuilt from the ground up, in the cloud, and its new Authoring tool makes creating and managing template documents easier and more fluid than ever. Amicus users who have been using HotDocs desktop or Amicus as an on-premise tool can now upgrade by bringing Amicus into the cloud and simultaneously accessing all of the document building and automation features. (This includes the direct input of Amicus client data into HotDocs Advance templates.) And, during a global pandemic, when remote work and virtual services are at the forefront of everyone's mind, that is surely a welcome option.
Best of all, the new Amicus-HotDocs Advance integration was built with conversion in mind. So, it's easy to upgrade HotDocs desktop templates to HotDocs Advance templates — the migration path exists today.
You Choose: Easy Integration in the Cloud or on Your Desktop
Present and future users of the Amicus-HotDocs Advance integration will find that the tight integration is another seamless way to bring together case data and document automation workflows for AbacusNext customers.
Or not. Because one of the best features of the Abacus world is that the company's total focus is on meeting client needs. If you want an entirely cloud-based solution, they have it. If you want a totally premise-based solution — they've got that, too. Want to mix and match? Okay. It's rare and refreshing these days that a technology company will accede to a law firm's position on the use of technology, rather than attempting to influence that decision. But, the latest Amicus release reconfirms Abacus's continuing desire to offer law firms meaningful technology choices.
You get the Lego bricks. You tell Abacus how to connect them. You get what you want — not what they tell you you want.
But Wait — There's More
While the ability to integrate HotDocs Advance with Amicus Attorney may be the headliner for the latest Amicus release, there are several other useful improvements to the system:
Client portal and epayment upgrades. The Amicus client portal has grown in importance over time, as lawyers and law firms look for a better way to share data securely with clients and colleagues. The Amicus client portal is not new to this release but was already available and fairly robust. It's even better now. The latest version includes improved ease of use on document sharing features (which can relate back to granular sharing settings, so that you're not overexposing information), and the introduction of custom fields to the client portal. Online payments are also accessible for clients via the Amicus client portal through the Abacus Payment Exchange (APC). APC is Abacus' proprietary epayments tool, which features a flat 3% fee for processing and no monthly service charge.
Automatic updates. Since Amicus (even the version of Amicus that runs in Abacus Private Cloud) is a premise-based software it has to be updated manually. Or it did. The new version features an auto-updating tool that will apply software updates automatically, on-premise, or in Abacus Private Cloud. And, that takes away one of the biggest headaches of managing traditional on-premise software.
Document bundling. The latest version of Amicus now features a document bundling tool, which is a convenient way to wrap up a full set of documents to send to a client at the close of his or her case.
If your interest is piqued and you want to discover more about the new Amicus Attorney, schedule a demo today.
Attorney at Work's sponsored Product Reviews and Product Spotlights showcase news and features from legal technology industry leaders. For more information, click here.
Illustration ©iStockPhoto.com
Subscribe to Attorney at Work
Get really good ideas every day for your law practice: Subscribe to the Daily Dispatch (it's free). Follow us on Twitter @attnyatwork.