Your home office setup may be critical to your well-being, mindset and overall game. Best picks for creating a temple of joyous productivity.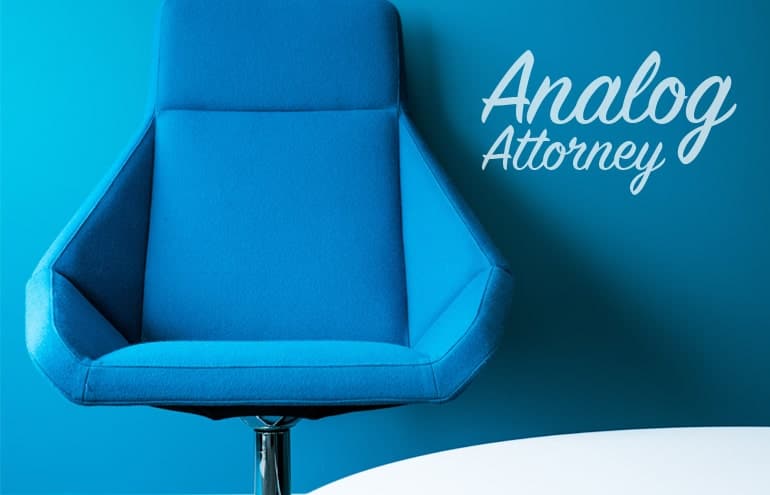 The best home office setup goes beyond the computer. You already know you need two monitors. You've figured out you need an ergonomic wireless mouse. You've got online file storage and security protocols out the wazoo. But you might be thinking, "Could my home office setup be better? Could I create a space in which I thrive? Where the feng sui drives my productivity through the roof beams? A workspace wherein I discover joy?"
Yes, Your Home Office Setup Can Inspire Joy
That's the idea, right? To not only get the work done but get the work done in comfort and style. Analog Attorney is all about this. It's all about the physical, the tangible, the solid platonic accouterments of your desktop. So run through this exhaustive list of things you need — and some things you may not need but might prefer — to turn your office into a temple of joyous productivity.
It All Starts With the Chair
Of course, we list the Aeron. It's received an ongoing standing ovation for sitting down since it debuted in 1994. There are countless copies and many of them are pretty good, but Herman Miller's Aeron is the original. It's not the most expensive office chair in the world, nor is it the most striking (anymore) — that clearly belongs to the Nemo Swivel you may have seen in a supporting role on Netflix's "Lupin" series. But management's probably not going to spring for a $2,500 chair (free shipping) from Italy's smug designer coast.
But you need a good chair. And let's be frank, we're talking about your butt — the two biggest muscles in your body. You need to treat your butt with some respect. Suzanne Humphries from Review Geek lays it out when she implores home office workers to invest in their sitting-down game. Even if you use a standing desk part of the time, you're still gonna spend several hours every day in your office chair — and it affects every aspect of your work. In fact, a really good office chair may be your most important work tool.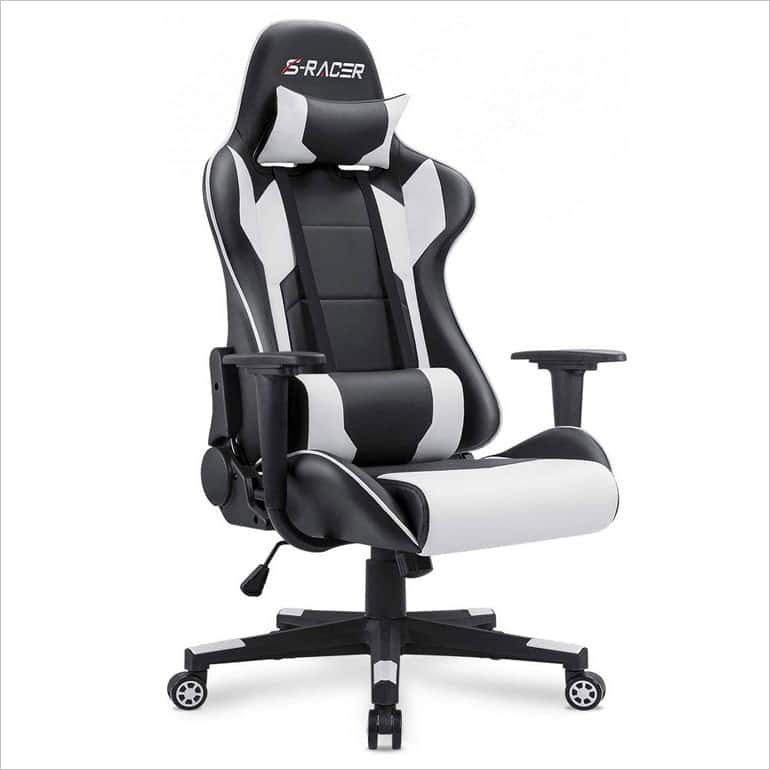 It's not crazy to drop several hundred bucks on a good office chair. Many factors go into the decision, but you should definitely approach the purchase like you're picking out a new car: Check the warranty and read reviews. Does it fit your work style or your slouch? How about durability? Does it come in champagne? The Homall Racing chair doesn't come in champagne, but it does have a short range of colors, which doesn't matter as much as what you get for the price ($140). It's a gaming chair, not an office chair, but don't hold that against this seat. It's adjustable on most levels, can comfortably seat a person who's 6 feet, 4 inches and 300 pounds, and has lumbar support. It reclines and, with a small adjustment, will rock.
Upgrade: The Noho. A bizarre, brilliantly engineered piece of work from New Zealand that looks like a deck chair from the Matrix. $375. Also, Pacific Office Interiors in Los Angeles offers spectacular products such as the gorgeous blue swivel chair in our main image.
Now That You're Sitting Down, Let's Talk About Health and Comfort
"All the comforts of home" is a phrase with new poignancy in the 14 years since March 2020. Working from home should be a coze-fest, but an awful lot of remote workers are sitting at their kitchen table or at a makeshift desk in their living room. I've talked to people who've turned a closet into an office, who work in their laundry room, who turned a guest bedroom into a home office. None of us were prepared for this, and though future home construction trends will undoubtedly include home office space, most of us aren't getting a newly constructed home any time soon. We have to make do with what we have, and what we have is often terrible, makeshift and depressing.
Because it isn't designed for comfort. Which is OK. You're not a home designer. It's not your fault your kitchen table office isn't up to par. But you can do a lot to fix it, and you should. Your home office setup can be good for you. By employing good ergonomics and investing in a little comfort hacking, you can be working in spa conditions.
And it's not all succulents and art prints. It's not all footrests and chair cushions. Comfort and health are about the overall experience of your home office setup. Sure, the ergonomics matter, but so does mental comfort. So does power cord management. So does which window you look out of — or having a window at all.
Let's Take a Look at Home Office Lighting
Lighting is already baked into your home office because you live in a house or an apartment, not a cave, and people want to see stuff, so you have lights in the ceiling. But not all lights are the same. Especially in the heart of winter, when the sun is just phoning it in, and you're popping vitamin D pills like candy hearts. Lighting can change all that. Investing in daylight bulbs, a sunlamp, or just rearranging where your lights shine can turn your office space golden and luxurious.
Natural light is king
I am very fortunate to have an office with windows on three sides. I get natural light all day, all year-round. Not everyone is so lucky, and some people hate the idea, but natural light — even simulated natural light — is key to the human condition and, therefore, to overall happiness. The dreaded winter blues are mostly about the poor quality of light from December through February. A home office should have windows, sunlamps or at least daylight bulbs. Your essential lighting design should include overhead lighting, task lamps and ambient light.
Task lamps are critical for a home office setup
A task lamp is a small, adjustable light meant to illuminate a specific area for a specific task. Your everyday desktop lamp is a task lamp. But there are more. Giving each task in your office its own lighting may sound like overkill, but trust me, it's a bright idea. A clip-on task lamp for your printer cabinet is helpful. It means you're not relying on your overhead (which might be anywhere but is usually dead center in the ceiling, which does nothing) to punch in codes or load paper. It's not something you use often, but when you need it, it makes a difference. It's a tiny luxury and that's the kind of trend toward comfort we're talking about here.
The basic adjustable desk lamp
I'm a fan of the AmeriTop adjustable desk lamp for its sheer simplicity and price — and because it comes with a base or with a clip. It works, it lasts and it's a breeze to adjust.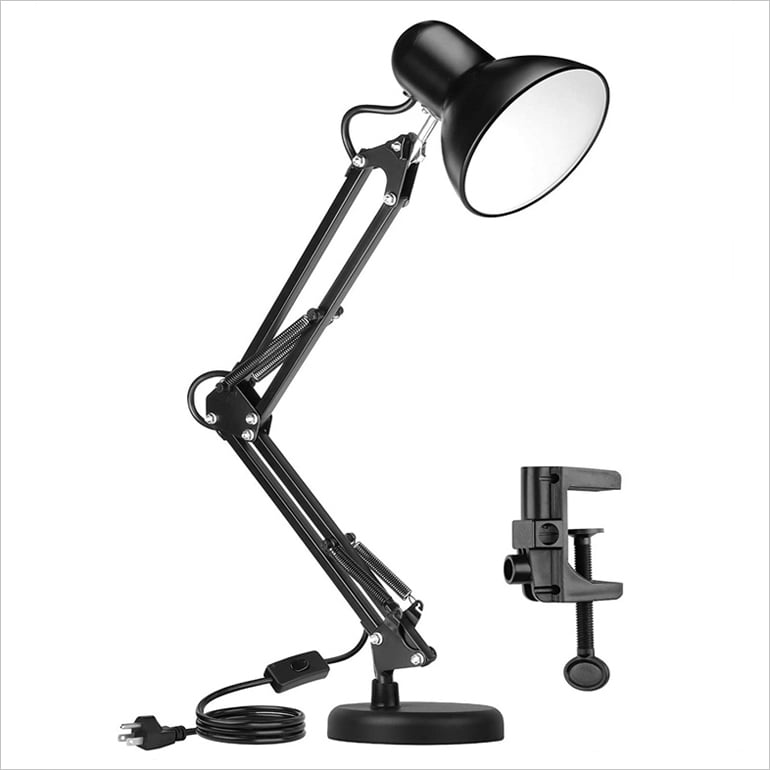 Upgrade: The Youkoyi master class A509 $200.
Ambient lighting for your office setup
Think of ambient lighting as mood lighting for work. You might be trying to replicate natural light, or you might just be adding a warm, suffused glow to your workspace. This isn't a task light. It's meant to almost fade into the background of your day. But its effect on your cheer might be everything. The choices and strategies are endless — from painting your eaves white to bounce light from a window deeper into the house, to hanging a mirror to reflect a window on an interior wall. It's a feng sui thing.
The easiest solution is to pick up an ambient lamp or add special bulbs to an existing one. The goal is to put inspiring indirect lighting into your workspace. You might choose a simple Light Accents cube, shown below, for under $40, or something more grand depending on your space.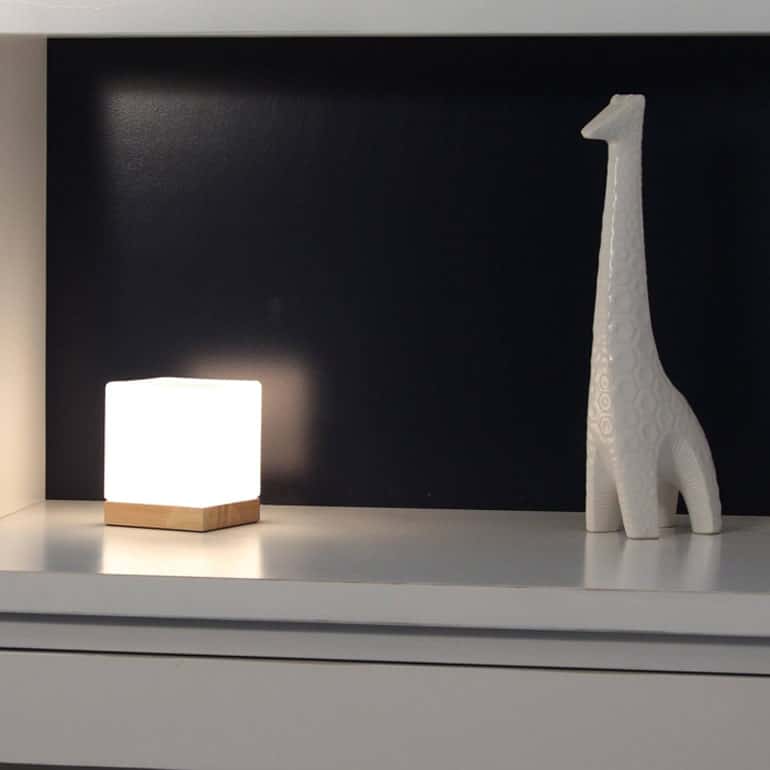 Upgrade: The Cortina by Pablo Designs.
A Mirror
A mirror is an addition to your home office that does triple duty. Not only will it bounce light around the room, but it will also make the room seem bigger and let you check yourself before you wreck yourself on camera. Opt for a simple framed wall mirror, a modern full-length standing mirror — or go vintage to match your rolltop with this Cheval style Ore International standing floor mirror.
Organizing Stuff Is Important in a Home Office Setup
Your home office setup includes mental space as much as physical space. Organizing things keeps your mental space clear, which lets you focus on your work without the nagging concern about your tangled power cords or the slump of books on your desk.
As a writer, I have a lot of books in my home office. A lot. Of. Books. Only a handful of them really matter. They're the reference books I'm most fond of, and I always want them in reach. The rest are on the shelves. But that handful can grow into a drunken Jenga stack when I'm deep into research. I pull a lot of titles from the library and keep them right there with the rest of my books. Recently, I realized I needed to get this mania under control and spent 11 whole dollars on a desktop bookshelf. It didn't do much besides raise my slump of books 10 inches above my desk. But now my desktop is clear all the way to the back and I've come to value that unused space. While there are many ways to organize all of your things, let's stick to the desk.
Monitor stands and desktop bookshelves
I'm a big fan of the Safco low-profile desktop organizer, but the damn thing's 58 inches wide, which is almost twice as wide as my desk. Still, it has everything you'd want to turn a plain desk into the beginnings of a massive rolltop desk with cubbies and more surface and drawers. It reminds me of Haiku's Sarah organizer, which is nearly three times the price and three whole inches shorter. But it's a lot of money. Luckily, it turns out that the dark web of monitor stands is endless and I found the Well Weng adjustable stand below. It's bamboo, so it's sustainable and durable. It's also cheap, so if I finally get a bigger desk, it can expand to fit.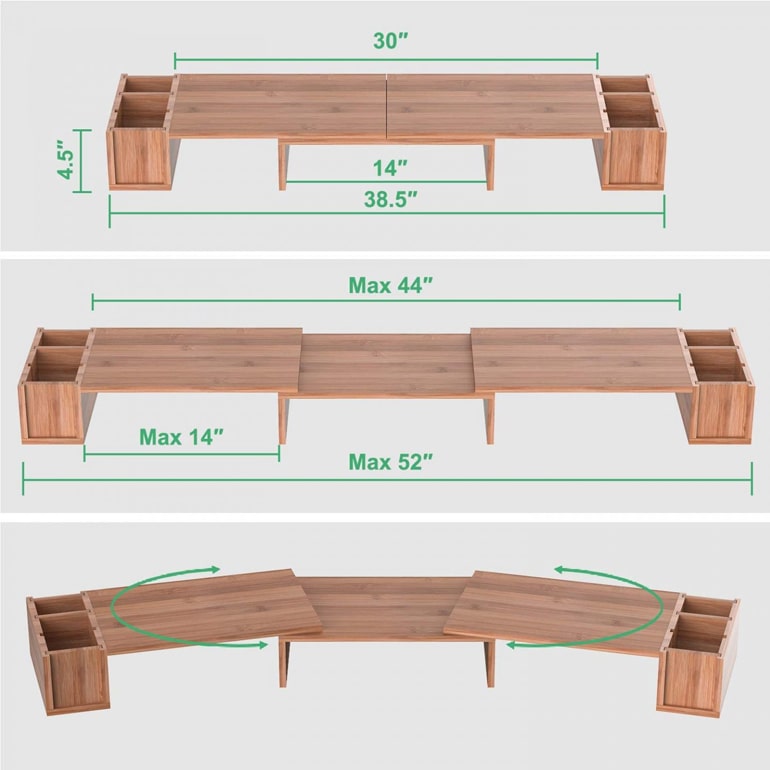 Upgrade: Haiku Designs Sarah Organizer.
Power Chord Management
I have strong opinions about entanglement. I hate power chords and think aliens won't land here until we learn how to charge our devices from thin air. However, no one at DARPA will listen to me, so we're just gonna have to caveman our way out of this mess. There's really only one solution, and that's the Tokye cable management system, which isn't available in the U.S. So, I'm really, really sorry for leading you on. Fortunately, there are 80 bajillion knockoffs, like the Changsuo Cable management box.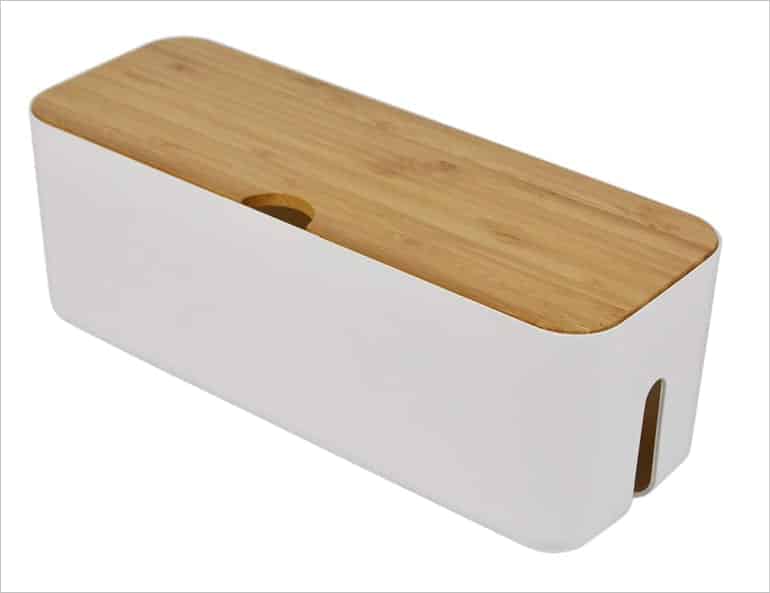 Slip Into a Little Something More Comfortable
Why are you even working from home if you're not taking advantage of the home advantage? The lure of the corner office has always been the view and the prestige of having a couch across from your desk. Now you're either just a few feet away from your TV couch pit, or you dragged a two-seater into your space for napping. Bravo! But there's more. We might make jokes about forgetting our pants and wearing a "Zoom suit" (just the jacket and blouse), but the truth is we're working pretty hard at being professional even though nobody can see us unless we turn our camera on. This brings me to an important inclusion in your home office setup: slippers.
There are 50 million slippers (well, 25 million pairs) out there, but I want to make a case for two. One pair is inexpensive and beloved by several thousand Amazon reviewers. Rockdove slippers are cheap, durable and absolutely the most comfortable slipper I've ever worn.
Upgrade: I do not own a pair of Shepherds, but I aspire to. Apparently they are the fluffiest slippers on earth. They're also $160, which is about $120 more than the Rockdoves. But just look at them. I want to pet them and give them names.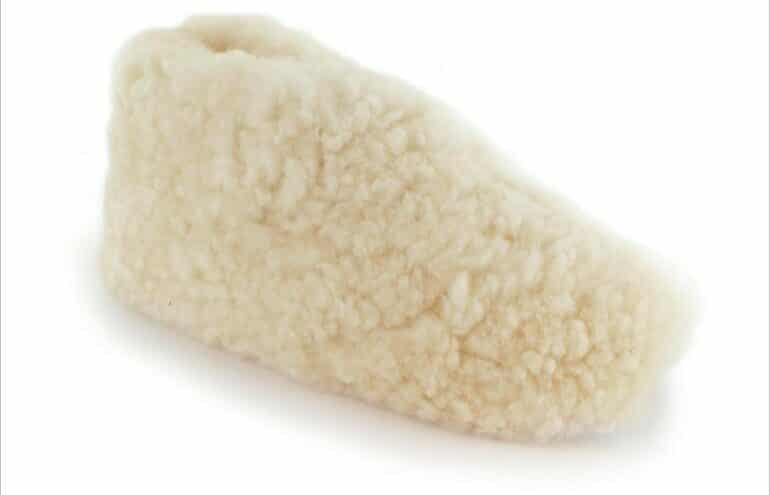 For something more elegant and socially acceptable (the rubber soles are vegan), the beautiful Birdies slippers below are available in various colors and patterns. Birdies tout "seven clouds of comfort" and definitely should be part of your cool office setup.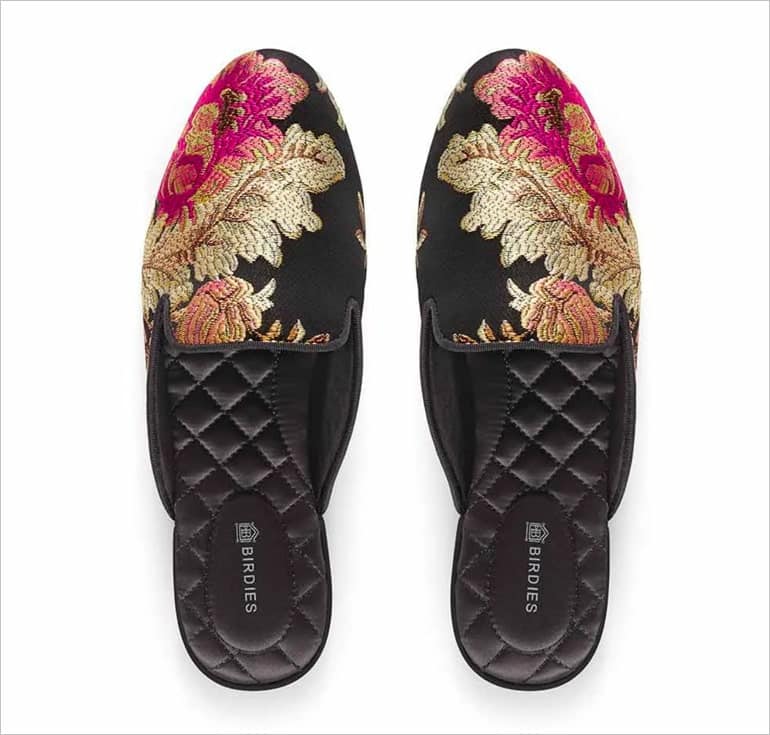 What's the best thing you've invested in for home office productivity, comfort and joy?
Illustration © Pacific Office Interiors _ UnSplash.com
Subscribe to Attorney at Work
Get really good ideas every day for your law practice: Subscribe to the Daily Dispatch (it's free). Follow us on Twitter @attnyatwork.
Disclosure: The author has not received compensation for any of these recommendations. We may, however, receive a small affiliate fee for links readers click to buy Amazon products.
Related Articles
"Tech Tips: Remote Work Lessons to Take Forward"
"Three Lap Desks for Working from the Couch"
Technology Treats to Brighten the New Year"