Convert IT rests its law firm marketing strategy on two pillars: laser-targeted Google PPC campaigns and highly convertible landing pages.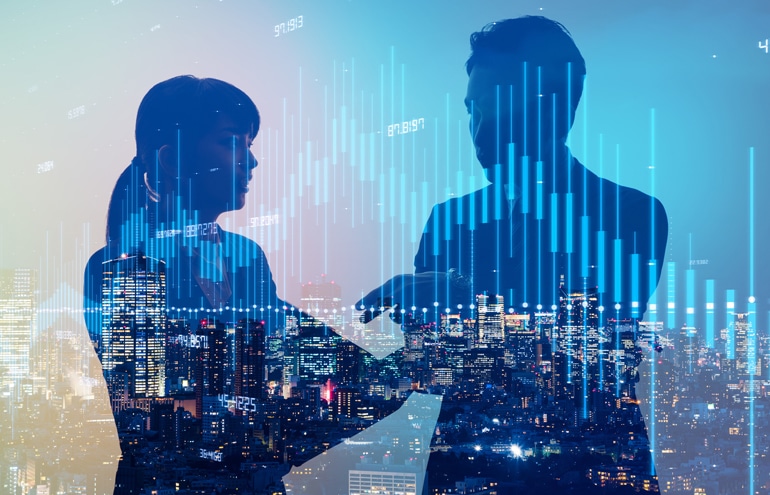 A wise philosopher once said, "In the Land of the Skunk, the man with half a nose is king." But, in the land of online legal marketing, the man with one eye is king. Well, not literally, of course. What I'm trying to say is that a laser focus is imperative to effectively marketing your law firm online. Of the many potentially dazzling metrics you could point to in order to encapsulate your success, really the only important one is the conversion rate.
Do Your Marketing Campaigns Convert?
This is the one metric to rule them all.
I believe that most lawyers intuitively know this. Their issue instead lies in the execution. Some dabble in online marketing and, while some do well, many do poorly. The vast majority of lawyers, though, desire to hand off marketing responsibilities to someone else. Unfortunately, in their zeal to offload that responsibility, lawyers tend to make rash choices, based more on expediency than quality. And, with little knowledge of internet marketing and a need for speed, it's easy for lawyers to get snowed by a marketing company that is not focused on that one metric that matters.
So, let me introduce you to a company that is laser-focused on both generating and converting online leads for law firms. Convert IT is, at base, a highly specialized digital marketing agency that rests its conversion strategy on two pillars: extremely focused Google Pay Per Click (PPC) campaigns and highly convertible landing pages.
Are You Down With PPC?
Convert IT brings to bear its long-standing and unique experience to its PPC services as a Premier Google Partner and five-time Google Partner All-Stars Winner for the management of its PPC campaigns. So, lawyers are in good hands in terms of creating PPC campaigns that drive traffic to those aforementioned landing pages. And not just any traffic; Convert IT targets buyers at the bottom of the funnel, who are ready to buy. Their campaigns are aimed at getting you quality leads for kind of cases you want (criminal law + white-collar crime) and not the ones you don't (criminal law – sex crimes). Convert IT can also manage your Google map placement.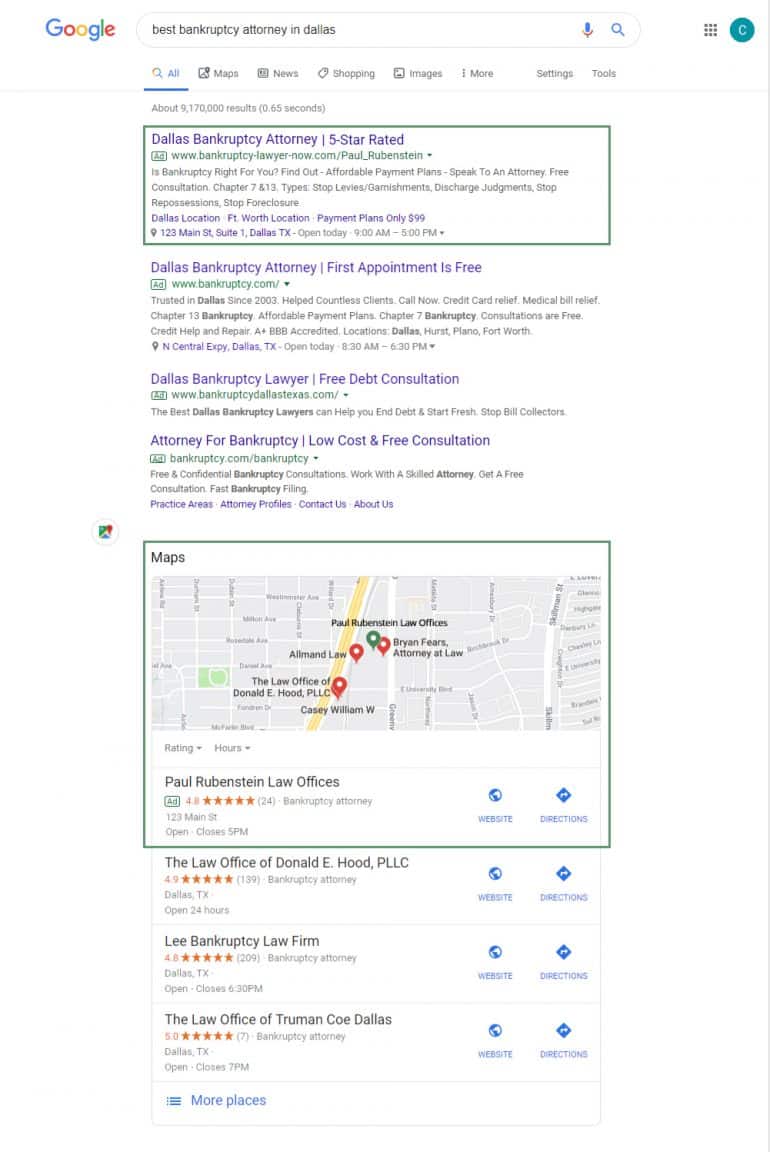 What happens when a potential client clicks on that ad? They arrive at a custom-built landing page, which is tailored to the keyword they searched for (e.g., "drugs" vs. "assault" page). To close the loop, should the buyer call the number on the site, a call answering service picks up and takes a message or schedules a consultation. But more on that later.
Convert IT has positioned itself as the landing page experts for the legal industry. And, this is a position they feel strongly about.
To carry the theme further, they label the landing pages that they create "Conversion Sites" — which makes sense, given the hyperfocus on that singular metric.
Convert IT's landing pages are unique because of their attention to detail in terms of ad copy. For the past decade, they've refined their landing page content so those pages are conversion machines. The language is just right. The calls to action land in the correct place. The structure is sublime.
Let me be clear: Convert IT is not building a replacement for your website. They build conversion sites people can only get to if they click on your ad.
So far, Convert IT has developed converting pages for 15 consumer-facing practice areas (its core market), which they can tweak for specific law firms and locations. It is precision wrought by experience — and it's how Convert IT offers you leads on a silver platter.
Convert IT's landing pages translate, in part, because the company only focuses on lawyers. They know legal consumers just as well, or better than you do, and they have the tools to convert those clients via an end-to-end process you won't have the time or desire to build.
Now, when I say that Convert IT works with lawyers, yes: I mean even solo and small firm lawyers. I understand that many solo and small firm lawyers feel shut out of digital marketing agencies because they're not willing to spend enough to meet a predetermined threshold. Convert IT, however, can produce quality leads and their clients typically pay less than $1,000 per month. Those are numbers even solo attorneys can live with.
The battle for client conversion is won by percentage points. While ConvertIT's landing pages set the stage for conversion, the next step in that process is building a client engagement strategy. So, when Convert IT discovered that more leads converted when virtual receptionist services became involved in the process, they took the initiative to offer a special deal for a 24/7 call answering service. Now, Convert IT clients can access LexReception for only $49 per month for 60 minutes of call time — less than 1 percent of Convert IT clients use more than 60 minutes of virtual receptionist services each month. And, because Convert IT builds the call scripts, too, calls are faster and conversion increases.
Convert IT also offers call tracking and analytics via partner CallRail.
Why and How It Works
Convert IT stands at the intersection of focus and experience. Their consistent drive is to build an ever-improving end-to-end intake process for law firms, with a soup-to-nuts approach covering all of the essential elements of that process: drafting ad copy, managing ad placement, creating a PPC budget, managing PPC campaigns, building converting pages, providing a platform for managing incoming calls and offering high-level analytics.
Convert IT is your law firm lead conversion toolbox.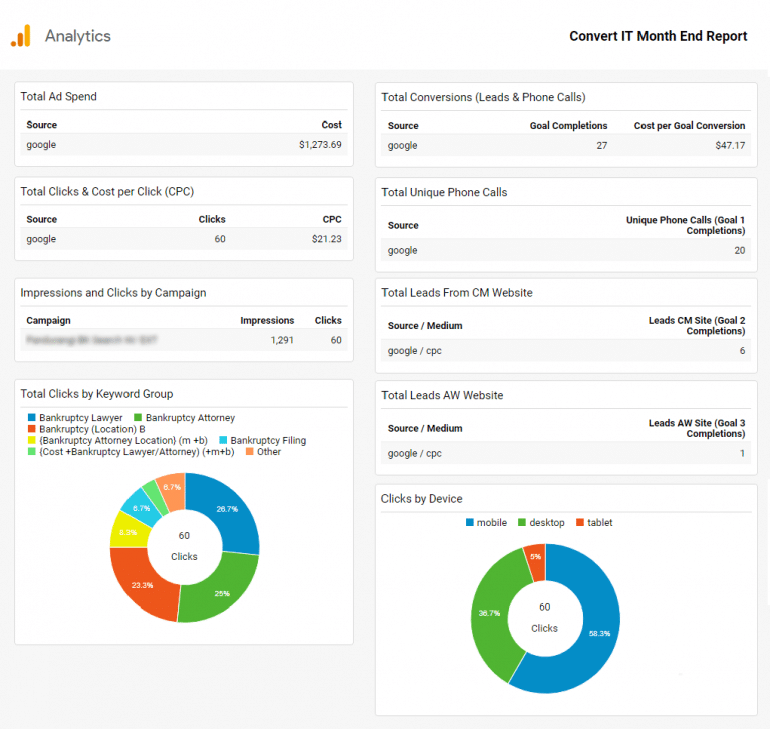 And, the stats back it up. Convert IT gets two to three times more lead conversions over benchmark for its clients. Convert IT mobile pages convert at almost 40 percent. All that, and leads cost 30 percent less than their competitors.
New clients work with the Convert IT team to create a campaign planner, which is followed by a 30-day follow-up. From there, law firm clients pay a static monthly campaign management fee, as well as their monthly campaign budget. Contract options include month-to-month, three-month and six-month terms.
For more information, visit ConvertIT's homepage.
Attorney at Work's sponsored Product Reviews and Product Spotlights showcase news and features from legal technology industry leaders. For more information, click here.