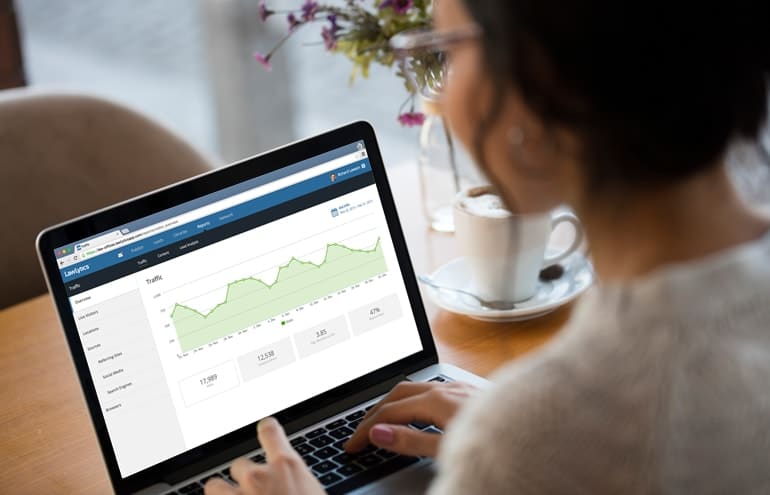 LawLytics product review: LawLytics takes a different approach to law firm websites, offering an off-the-shelf, turnkey model for design and online marketing with the ROI, cost savings, and control firms need.
Buying a nice suit is a lot like managing an NBA playoff series: It's about making adjustments.
When you buy a suit, it doesn't fit you perfectly right away. You select a style off the rack and then get it tailored. The inseam is brought in. The suit coat sleeves are brought up. The pants are cuffed. With the tailor's assistance, you get a suit that fits you more or less perfectly.
This "off the rack" concept applies in other areas, as well — including legal technology. Most law firms aren't building software from scratch. Instead, they buy off-the-shelf programs that mostly fit what they do and then make alterations. Of course, there are significant advantages to this, including saving time and adding cost-effectiveness. You're not overpaying for a custom-built tool; plus, you have an extra level of control over the things you want to adjust. It's a riff on the concept of serenity — control what you need to control.
And yet, when it comes to law firm websites, attorneys are left with few meaningful choices for cost-effective options, being trapped among Scylla, Charybdis & Jones:
Outsourced marketing options deliver a questionable return on investment and require law firms to give up control over website management.
DIY website builders often leave lawyers spinning their wheels and are missing components out of the box.
Website design firms can be expensive, and attorneys often get bogged down and overwhelmed by the process of choosing design elements and features.
LawLytics takes a different approach, offering an off-the-shelf, turnkey model for website design and online marketing with the ROI, cost savings, and control that you need. LawLytics is designed to adapt along with your firm and keep your website looking sharp — just like a tailored suit.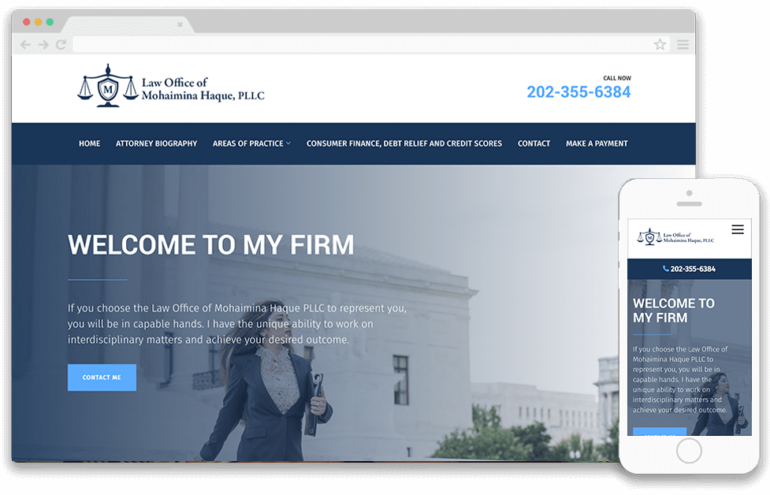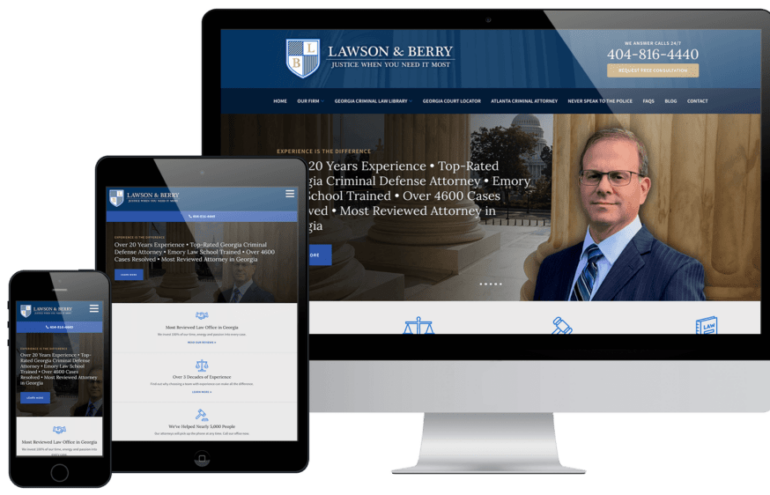 Systemization Is the LawLytics Difference
Of course, looking good is not the only feature you should consider. While part of a law firm's website success is based on style, that's only part of the equation — a part that lawyers and website designers and developers can overrate.
Consider your off-the-rack suit. Having a nice suit, like having a nice website, is table stakes. The question is what you do with it, and how you tie it into your larger marketing profile.
Successful modern businesses, since Henry Ford developed the assembly line, succeed based on systemization. LawLytics succeeds for law firms because it delivers an intuitive website management system designed specifically for lawyers.
Understanding that concept fully may require you to alter your notions of what makes a successful website. The purpose of a law firm website is to deliver lead conversions. The question is whether your website offers enough engagement to draw prospects down the path of conversion. Among other things, that means the website needs to be easy to navigate and provide a consistent user experience.
The turnkey website offerings that LawLytics makes available for law firms essentially means there's no guesswork in creating a successful website.
You're no longer guessing which website features are best, or testing different options for converting prospects, then failing and repeating the whole process, thereby wasting precious time. Instead, LawLytics users are launching websites with layouts that are proven to work. How do you know they work? Because LawLytics has tested and analyzed concepts and reviewed the data to choose the best template designs and options for law firms. This means you can stop fretting about things like load speed, and SEO-friendly design, and sitemap construction … all the right components are already built into LawLytics.
With all that taken care of, you are free to layer on customization in LawLytics' easy-to-use, no-code, website management suite.
3 a.m. Eternal: Turnkey Website Customization With Hyper-Simple Editing Tools
Tell me if this has happened to you: You wake up at 3 a.m. with an essential website edit in mind — but you can't do anything about it. You know you have to get your developer to do it for you, and that's there no guaranteed turnaround time for making that change. After another fitful hour of tossing and turning, you're back asleep and in front of the judge in your underwear. This is not what dreams are made of.
If you don't have control over your website, this nightmare scenario can be a common occurrence. That's why LawLytics offers users more control over what they can do to edit and manage their own websites. In addition to its customizable templates and no-cost logo design, LawLytics allows users to make edits in a convenient dashboard that makes changing your website's architecture and content as simple as editing a Word document. Add blog posts, articles, client reviews, new case results and more, with ease.

With simple navigation options, including drag-and-drop functionality and a WYSIWYG editing tool, LawLytics' websites are hyper-simple to keep updated.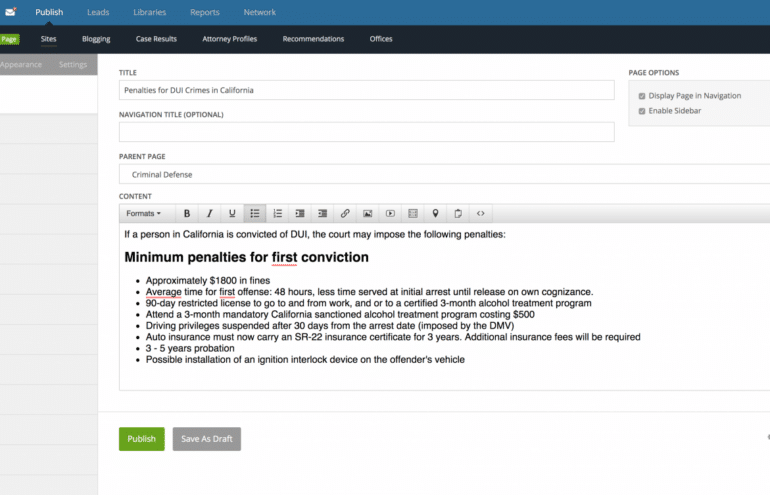 Law Firm Website Management Has Never Looked So Good
LawLytics offers law firms a deeper level of control over their own websites while running proven conversion methodologies built exclusively for law firms. To keep track of this, the LawLytics platform includes built-in reports that can be used as standalone metrics or to supplement Google Analytics.
As for cost, LawLytics uses a subscription pricing model (you can calculate your price on their website), so you can keep your marketing costs fixed and low.
Get a demo today, and find out more about what LawLytics can do for your law firm's web presence.