Now is the time to reimagine how — and where — you do what you do. Here are recommendations for your essential office setup.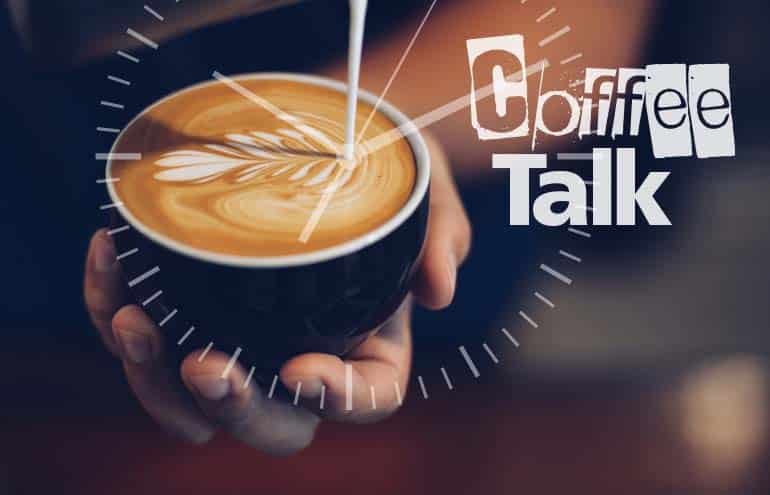 Now is the time to reimagine how — and where — you do what you do. The only person limiting what that is … is you. That said, there are a few hard rules on what you need to make an office work. So, as someone who has worked virtually for over two decades and has been helping lawyers do and work better my entire career, here are my tips on five of those basics, along with a few of my favorite things to help make your office a pleasant place to be.
Your Essential Office Setup
Now, grab a piece of paper. As you read through each of these points, write down how you feel about what you have in place and whether you need something new or different. That way, the next 10 minutes you spend with me will be the most productive I could possibly make them.
Five Basics Things That Make Your Office Work
1. Space
Today you need an appropriate workspace in your home as well as a separate professional space to meet with clients, do focused work, and collaborate with and house your employees. If you don't need to meet with clients in person, however, and you understand how the work of your firm gets processed, there is no need for staff to be in the same physical office with you. Once you are set up to access work from any device or connection, it really doesn't matter where you house your firm — you, as an individual, can work from anywhere. This is what I call being a fully mobile professional.
That said, every mobile professional needs to understand the importance of these next four basic items for all your working spaces:
2. A good office chair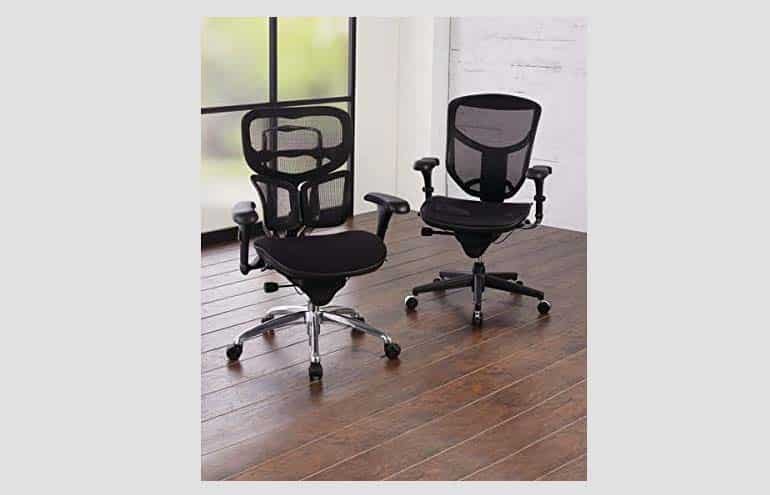 Don't do work lying down or at the dining room table. Make sure you do your work from a chair that won't make you ache and will help keep you healthy. One I have long recommended is a mesh ergonomic chair from WordPro Quantum, which I found when I was speaking for the Indiana State Bar. I was in the business center working on my presentation when a person of far different dimensions commented on how comfortable the chair was. I flipped it over and was surprised to find it was this moderately priced basic you can find at Office Max or Amazon.
3. Plenty of lighting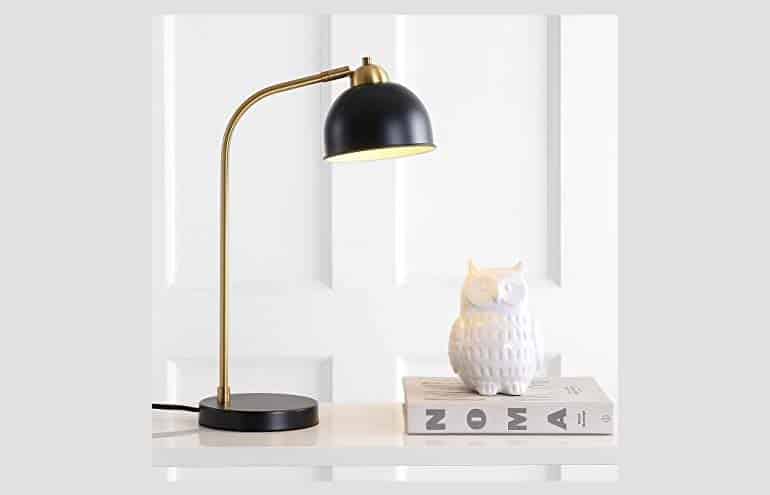 Without good lighting you are less able to perform, you fatigue faster and you may even experience negative mood swings or depression. We are humans and we need light. From natural outside light to proper task lighting, don't skimp on this important aspect of creating a healthy environment to get your work done.
4. Storage for your stuff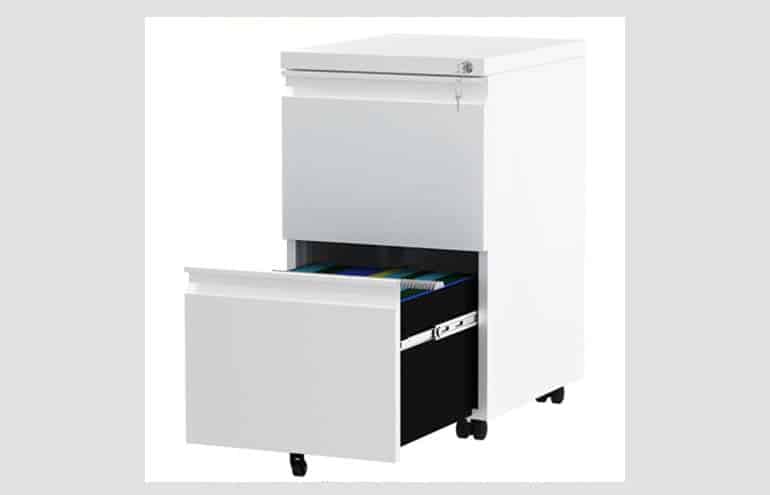 Law offices aren't the only offices that have lots of stuff — it's really an office thing. You need space and stuff for everyone to get things done, and stuff requires storage. Anything pertaining to the representation of a client needs a place to reside as well. Even if you are paperless, you will still have stuff. My favorite solution is a simple two-drawer file cabinet with locks. (Make sure to lock it if it is in a place accessible by others.) I set up law office clients with my 48 Folders process in the top drawer and they use the bottom drawer to house current case files or office supplies. You can tuck in a two-drawer file cabinet almost anywhere.
5. A large worksurface
Last on the list of basic things every essential office needs is your actual work surface. Basically, you are looking for a surface with enough real estate for you to spread out when you are deep diving into something. You need enough space so it won't matter if you leave things out overnight — or for days. (This is why you can't use the dining room table.) When I started LegalTypist, I was fortunate to find a beautiful wooden desk from the 1940s at a local thrift shop for only $25. It is large and has two pull-out side trays if I need them. If you are working with a tight budget, use this trick: Top a pair of two-drawer file cabinets like those above with a $40 piece of precut countertop (available at your local big-box hardware store). The cabinets can be any color (spray paint is your friend) and you can use all kinds of items for the desktop if the precut countertop isn't your taste.
At a slightly higher price point, Room & Board's modular parson tables work in almost any space. You can choose from multiple tabletop and leg style options in different lengths and widths.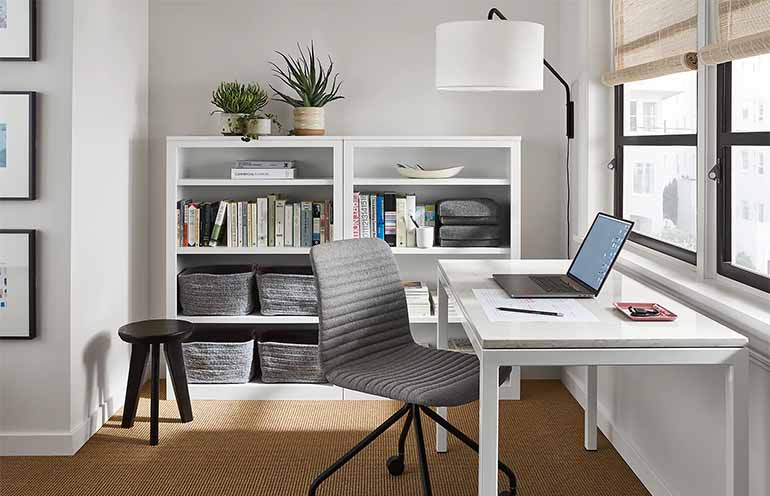 Essential Office Setup: Plus, a Few Favorite Things
Taste levels will vary, but your office space doesn't have to be solely utilitarian. Here are three things I urge everyone to add to their office: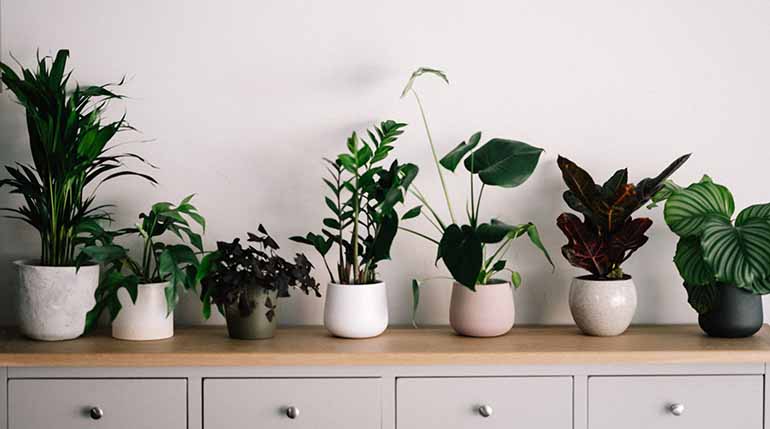 6. Something Else Alive
Studies show that including plants and having animals (fish count!) in your office helps keep the mood more positive. When you have something else alive to care for, it helps to re-center your thinking to outside yourself — at least the one time per week when you water. Of course, having a pet requires a bit more upkeep!
7. Essential Office Setup: Something shiny
I insist on this one. You can never have too much light in an office and when you include something shiny, what light you have is caught and bounces around. From a crystal vase to a large rustic mirror or set of small mirrors, your goal is to find something that will reflect the light. You could even consider glass, brass or nickel lamps when choosing your lighting.
8. Something that makes you happy
This one can be tough to fit into an essential office setup. Some of you will immediately know what I mean because you have something you know makes you happy: a drawing or a trophy from a child or your childhood, a favorite photograph or a painting, or another piece of commissioned art. The whole idea is to have something you know makes you smile, so when you are struggling with something negative, merely looking at that object will make you less stressed — able to breathe and not take so seriously the negative moments you are currently enduring.
There you have it! My list of the eight physical things every essential office setup needs to get the work done and maintain your sanity while doing so.
Illustration ©iStockPhoto.com. Photos from Unsplash and Room & Board.
Note: The author has not received compensation for these recommendations. In some instances, when you use a retail link to purchase something, we may earn a small affiliate commission. 
Also on Attorney at Work
For more ideas for outfitting your office, read Andrea Cannavina's desk gadget picks in "A Few of My Favorite Things" and Analog Attorney's recommendations for your office setup.
Subscribe to Attorney at Work
Get really good ideas every day for your law practice: Subscribe to the Daily Dispatch (it's free). Follow us on Twitter @attnyatwork.