Think about your last stressful meeting or phone conference. When it was over, you may have said something like, "I'm going out for some air." Maybe you went for a walk around the block or a drive with the windows down. We seem to know intuitively that nature is important to our mental health. But why is it true? What are the benefits of nature for our well-being?
Benefits of Nature for Your Health and Well-Being
Why is being outside in nature good for us emotionally and mentally? Here are five ways getting outside improves your well-being — and ideas for getting a regular nature "fix," even if you live in an urban center.
1. Spending time surrounded by nature can lower stress and increase attention.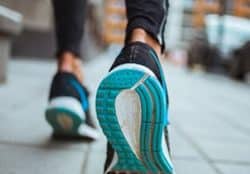 Psychologists hypothesize that spending time in nature causes our bodies to physiologically lower stress levels. There is also evidence that nature replenishes our cognitive abilities by offering downtime that restores the ability to concentrate. The benefits of being in nature are not just in our heads; nature actually causes our bodies to relax and our minds to rejuvenate, leading to improved mental well-being. You can lower your stress levels by walking in nature, even in urban nature, like in a park or down a tree-lined block in your city. In other words, you don't have to be immersed in nature, just out in the natural world.
2. Time in nature tamps down our fight-or-flight response.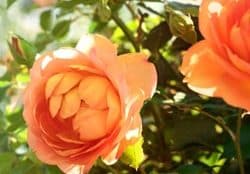 When we spend time in non-threatening natural environments, our brains get the signal to relax and utilize the parasympathetic nervous system, which is sometimes called the "rest-and-digest" system. The parasympathetic nervous system lets us calm down and take in the beauty around us, allowing us to become mindful as we spend time outdoors. This is the enactment of "stopping to smell the roses." Even if you are driving to work or running errands, you can pay attention to the natural world around you and help engage your parasympathetic nervous system.
3. Just 120 minutes outdoors each week is enough to reap the benefits.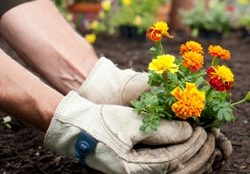 We all have many obligations and responsibilities. Fortunately, spending only 120 minutes each week outdoors can lead to stress reduction, increased attention, improved cognition, and increased happiness. You can get outdoors for two hours in one stretch or spread it out in 20-minute increments over six days. More than 120 minutes is great, but this minimum makes it easier for some of the busiest lawyers to reap the benefits. Walk or bike to your office (if you are heading to the office these days). Go for a 15-minute walk outside during your lunch hour, when you first wake up, or before dinner. Spend two hours gardening on the weekend. There are so many ways to spend 120 minutes outdoors!
4. Viewing nature from indoors improves mental health, too.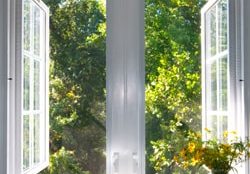 While being outdoors in a natural environment is one of the best ways to improve mental health, just viewing the outdoors from your indoor space provides some benefits. Studies have shown, for example, that patients recuperating in the hospital have better outcomes when their room has a view of trees as opposed to a brick wall or parking lot. If you have the ability to control your view from your office space or desk, ensure that you can see natural elements such as grass, trees, water and the like.
5. Virtual nature is better than nothing.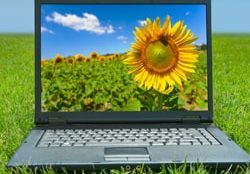 Studies have shown that even watching videos or listening to the sounds of nature can have some of the same benefits as actually being out in nature. While it's true that the real deal has greater benefits than virtual nature, there are nonetheless rewards to reap by watching videos of the forest, waterfalls or wild animals, and listening to the sounds of rain or a babbling brook. If you have little opportunity to engage with nature, you can — at the very least — listen to the sounds of nature as you work. Try Insight Timer, Calm or Headspace, which are meditation and mindfulness apps that also have nature-based music tracks.
Remember nature is out there waiting to help you destress and enjoy life more. So get outdoors and get relaxed!
Images ©iStockPhoto.com
More From Attorney at Work:
Have You Read Jamie Spannhake's Bestselling Book?
In "The Lawyer, the Lion, and the Laundry: Three Hours to Finding Your Calm in the Chaos," lawyer and certified health coach Jamie Spannhake helps you learn how to CHOOSE, ACT and THINK in ways that will clarify your desires and set priorities so you can reclaim your time and enjoy your life.
Available in the Attorney at Work bookstore, here.