Tom Lambotte is back with tips for using SaneBox, an intuitive web-based service that integrates with any email host to eliminate trash and spotlight gold in your inbox. As with most of Tom's "Stupid Simple Mac Tips," these are not just for Mac users.
Most all professionals — but especially attorneys — are tethered to the tides of their inboxes. The inbox is the nexus of all critical communication from clients, colleagues and counsel. Yet it's also the digital trash heap upon which endless distractions are dumped.
Spam filters keep our eyes safe from the worst emails sent our way — but imagine if that same concept could sort all of your mail into a handful of categories based on importance and personal priorities.
Now stop imagining and grab a trial subscription to SaneBox. I've been using SaneBox for years and find it both aptly named and indispensable for decluttering my email, keeping me focused on time-sensitive tasks, and getting back a bunch of my life.*


What Is SaneBox?
SaneBox is a web-based service that works with any email client to determine which messages you need to see now, which ones you can see later and which need never be seen at all. The filters may be rooted in algorithms, AI and learned behavior — but honestly, it seems like magic to me.
Based on an analysis of your past behavior, mass-mailing indicators, CC status, and several other factors, the app sorts your incoming mail into different folders and sends you reports on each category daily.
All routines are trainable and customizable, but the app does a great job right out of the box: newsletters, announcements, notes to the file — all manner of limited-value messages are automatically diverted from interrupting your workflow.
Who Is It For?
Anybody who has an email account and time that they value but lacks a personal assistant to sift through every incoming message.
Scratch that. If you do have an assistant, sign up for their sake. You can't put a price on efficiency or sanity … and if you could, it'd be much more than a few bucks a month. I am grateful to have that luxury, and it makes my assistant's never-ending stream of tasks that much easier.
How Do I Get Started?
SaneBox offers a free 14-day trial, which is a great way to evaluate its intuitive nature and get a taste of how it'll improve your life.
After that, you can choose from their adorably named and affordably priced Snack, Lunch or Dinner packages. I have the lunch package: two email accounts for $99 per year.

Three Tips for Using SaneBox to Control Your Email Inbox
1. Black Hole Fun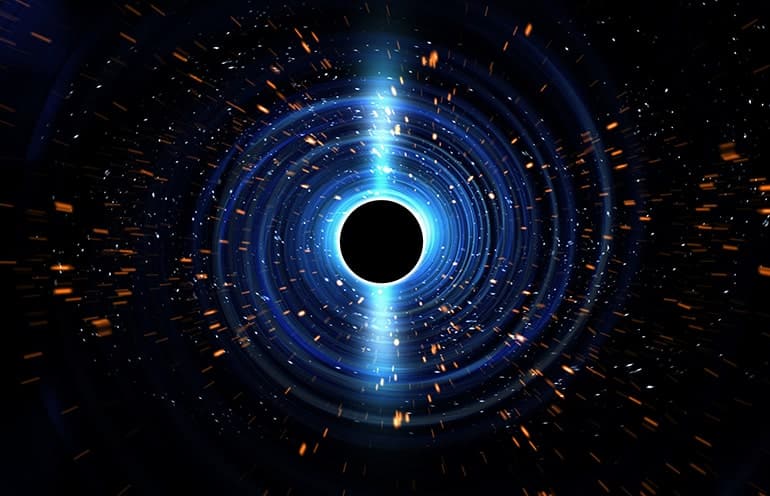 SaneBox's @SaneBlackHole folder may sound like a Seattle band from the '90s, but it trains your email to divert repeat solicitous emails, so they never invade your inbox more than once.
You know the type of email I mean — ones that avoid filters because they're not exactly spam but are certainly some sort of disgusting canned meat (apologies to our Hawaiian friends). Often, it's email from a legitimate vendor or salesperson who just won't take no for an answer.
If you try to unsubscribe, you confirm a live account. If you simply delete the message, they're bound to follow up. You could construct a custom filter, but that wastes more time than the intrusion deserves.
Enter: @SaneBlackHole.
The tool sits like a folder on the sidebar of your inbox, ready to gobble up garbage and vanquish invaders to the void. You just drag the message into the "hole," and SaneBox does the rest, disposing of the email and any future forays from the same source.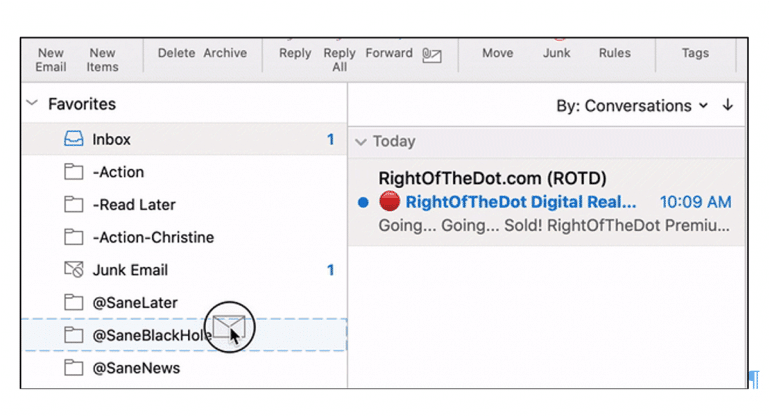 The process couldn't be easier and is quite satisfying. I tend to let out a cathartically evil "Mwu-haha" with every banishment, but this is purely optional.
Messages sit unseen in the folder for a week in case you make a mistake, and senders can always be reapproved via an intuitive dashboard. But why glance back when @SaneBlackHole lets us focus forward on more productive days?
It's absolute Nirvana.
2. Not Urgent? SaneLater, Alligator
Now that we've explored how @SaneBlackHole permanently banishes unwanted emailers, it's time to prioritize what's left.
The @SaneLater function has us covered.
When legitimate contacts send valued material that isn't time-critical (newsletters, blog entries, updates), @SaneLater automatically moves those emails out of your inbox and holds them at the ready until you've tackled the pressing work waiting in your inbox.
Suppose SaneBox is the traffic cop managing your mail: Your inbox is "green-lighted," @SaneBlackHole is a hard red, and @SaneLater is the yellow signal: not stopping anything, merely slowing it to a safe speed.
Messages sit in a folder that is easy to find when you have the time, without cluttering your inbox or tempting you down a rabbit hole when other tasks should take priority.
Like all dynamic SaneBox tools, @SaneLater is fully trainable. Just drag-and-drop messages you'd like rerouted, and it will learn your preferences in a hurry.
For example, let's say an email hits your inbox from someone you don't typically consider urgent, move the message to the @SaneLater folder, and all future emails from that source will go straight to @SaneLater.
And the opposite works the same way. Got an email filtered to the @SaneLater folder that should be in your inbox? Drag and drop and done.
By automatically keeping fewer vital messages from your inbox, @SaneLater minimizes workday distractions. And by organizing such communiqués in one location, it assures they get proper attention when you have the time. Win-win!
3. Stay on Top of the Important Stuff With DIY Folders
We've already seen how SaneBox declutters inboxes by disappearing unwanted authors and deferring non-urgent correspondence.
Another great feature of SaneBox is using trainable DIY folders, where it can prioritize key incoming messages requiring prompt attention.
Maybe you have a case in a delicate stage of litigation, an impatient client who demands speedy responses, overdue dep transcripts needed to finish motions, court filings that can't slip between the cracks.
For all these cases, creating custom DIY folders can be a major stress reducer. Creating a few of these takes minutes (but you do a limit of six). Then you drag-and-drop a few examples and SaneBox's AI will do the rest.
By automatically flagging and filing these messages, you'll not only be alerted to their arrival but find them instantly organized on your sidebar for easy access later. No more sorting, scrolling and searching as you gradually lose your sanity. Pro tip: Star these folders in Outlook, so they show at the top, right under your inbox.
Another problem solved!
Perhaps the techno-pundits are right, and email will soon go the way of the dodo; documents will download to microchips in our head, and courts will convene on TikTok. But until that day, it makes sense to have the most efficient inbox possible.
That's what SaneBox gives you: An intuitive web-based service that integrates with any email host to eliminate trash, spotlight gold, and let you read the rest at your leisure. I think it's well worth a try.
*Note: This product will undoubtedly improve your mental health, but absolute sanity cannot be guaranteed.
Illustration ©iStockPhoto.com
Subscribe to Attorney at Work
Get really good ideas every day for your law practice: Subscribe to the Daily Dispatch (it's free). Follow us on Twitter @attnyatwork.