Every year at ABA TECHSHOW, like the buzzards returning to Hinckley, Ohio, I land at the storied "60 Tips in 60 Minutes" session that wraps up the annual tech conference. And each year, I return to my perch back at the office with a pad full of scribbled notes, starred and underlined with "DO THIS!" or "Yes!" written in the margins.
My excitement over this year's TECHSHOW wrap-up session last weekend was much the same. A difference, though: The wrap-up is now titled "60 in 60," combining the fast-paced "60 Tips," "60 Sites" and "Gadgets and Gizmos" sessions into one bang-up finale. Below are my five favorites from the rollicking session, presented by conference Co-Chairs Heidi Alexander and Catherine Sanders Reach, along with Co-Vice Chairs Allan McKenzie and Roberta Tepper.
Five "60 in 60" Standouts
Picking favorites is always tough, but here's my shot at choosing a few!
1. One app to rule them all. In February, Microsoft released the Office app for Android and iOS, combining Word, Excel and PowerPoint into a single app. If you like working on documents from your phone, it is fantastic, said Catherine Sanders Reach. You can access all your files, create new documents and find your most recent documents on the home screen — all from one app instead of multiple apps. Microsoft will be adding some interesting things like the ability to use your phone's camera to scan to PDF, e-signatures and other PDF functionality. It is also compatible with third-party storage services including Box, Dropbox, Google Drive and iCloud.
2. Avoid sending emails prematurely. Here's a tip to help you avoid sending an unintentional email — especially when replying to a message. Before you begin drafting your reply, add a non-email address, such as the word "draft," in the address field. That way, if you accidentally hit the send button, the message won't be sent and you will receive an error message. You can do this when writing new email messages, too. Heidi Alexander said she likes using the word "draft" because it makes you more intentional about your emailing. This works in Outlook, Gmail and Mac Mail. (You know I tested it.)

Alexander noted another great tip to prevent you from sending prematurely, from David Sparks of MacSparky fame: Always draft your email messages first, and enter the email addresses last!
3. A file-naming shortcut for Windows users. File Renamer is an app that makes it easy to rename a large number of files. "For those of us in the e-discovery world, one of the joys in life is taking 3,000 PDFs and renaming them to have the proper ID stamps, etc. — and we've all bought dozens of tools to try to make that happen," said Allan McKenzie. "Now there is a file renaming tool, available for free in the Windows store."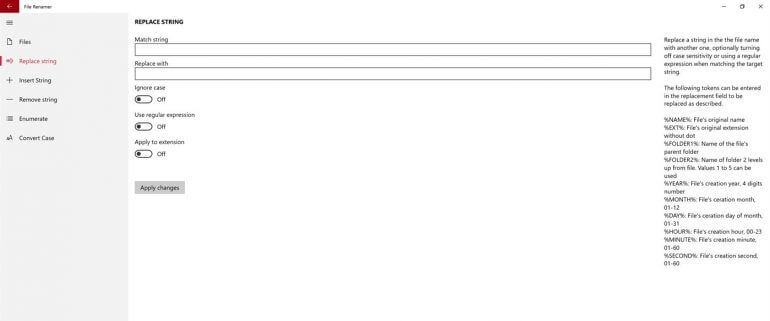 You can take whole directories of files and pre-pend or append them with Bates stamp numbers, and replace or insert character strings, move or delete characters, change file extensions, convert from upper to lower case and more.
4. Get comfortable. The speakers recommended a number of great gadgets and apps to make your workspace healthier and more accommodating — whether working in plane seat 8A, at the kitchen counter or a regular desk. Iris, for example, is eye protection software that aims to prevent eye strain and reduce eye pain by reducing the blue light from your external monitor and laptop screen. "It turns your screen from blinding white to a nice and gentle yellow," said Sanders Reach, among a bunch of other things.
To avoid "text neck," Roberta Tepper recommended the $10.99 Lazy Neck Phone Holder, which lets you go hands-free while viewing your phone. You can strap it around your neck and adjust it to eye level while on the plane or bus, use it as a selfie stick, wrap it around your bicycle handlebar or workout equipment — and even put it on your desk so you aren't looking down. For plane travel, Tepper also recommended packing a portable footrest or hammock, like this. "You snap this helpful little contraption onto the tray table and you can elevate your feet. It will reduce your lower back pain and make flying a little more comfortable without paying the airline that extra bonus for the extra 6 millimeters of foot room," she said.
And, if you've reached a certain age where your tablet is getting harder and harder to see, McKenzie recommended the iKross 2-in-1 Kitchen Wall/Countertop Mount Stand. "This little folding device is my savior because it places your Surface Pro or iPad at eye level or, in my case, bifocal level." It folds to fit in your backpack and has a special mount so it can be used on your desk or counter, adjusted so you can have your screen in your face wherever you wish. "It is the most amazing stand I've ever owned," McKenzie said.
5. Don't break your streak. "Chances are you're going to come away from TECHSHOW with a lot of great ideas and maybe some changes you want to make," Alexander said. "But oftentimes, if you want to make a change, it doesn't stick, because you need to create a habit." This is where the to-do list app Streaks comes in. Whether you want to be more organized, work on a certain skill, or stop doing something, you can use the app to log your activities and reinforce good habits. You design a goal — say, check in with a different referral source once a week, or walk to work three times a week — and customize notifications in the app. It takes days or weeks to create a habit or break one (the latest science says the exact number of days … depends). Streaks reinforces this because, Alexander said, "As its name implies, Streaks keeps track of how many days you do something in a row." Each day extends your streak.
The app allows you to track up to 12 different things. But don't go overboard. If you don't log your activity, your streak is broken and you return to zero. That can be bad for your morale, so start small by picking one thing and focus!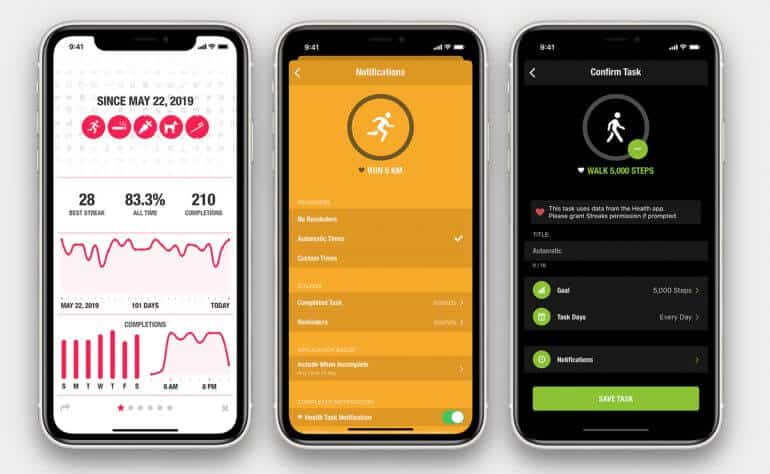 The ABA Journal has the complete "60 in 60" slideshow PDF on its site, here. Thanks to the speakers for these tips, and the other great ones in their presentation. We'll see you next year. 
Save the Date for ABA TECHSHOW 2021, March 10-13
Check the ABA TECHSHOW blog and the Legal Technology Resource Center's newsletter for more tech tips from this year's show and for 2021 registration alerts.
Illustration ©iStockPhoto.com
Subscribe to Attorney at Work
Get really good ideas every day for your law practice: Subscribe to the Daily Dispatch (it's free). Follow us on Twitter @attnyatwork.