If you're on the fence about being a solo practitioner, these tips from estate planning lawyer Bob Theofanis may inspire you to take the leap.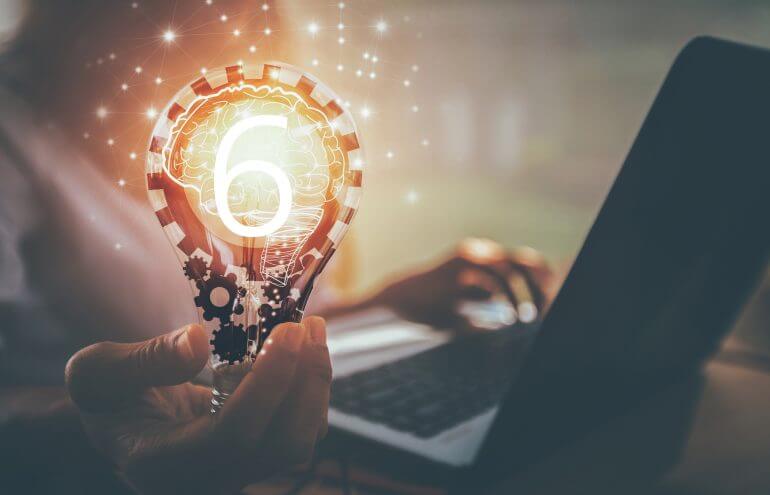 Last year was a year of major change for me. In addition to adding a second child to our family in March, I launched my estate planning practice as a solo practitioner in July. As the year drew to a close, I reflected on what I had accomplished, what I was proud of, and what I could have done better.
Now, with 2020 underway, I'm sharing my top six lessons from my first six months in practice. If you're on the fence about whether to start your own practice, may they inspire you to make the leap! It's the best career decision I've made.
Lesson No. 1
Do as much as you can ethically while you still have a paycheck.
I left my job before making any preparations for my new law firm as a solo practitioner. So, in the first few months, I spent a significant amount of time setting up my website, writing website copy (nearly 10,000 words), incorporating my practice, buying malpractice insurance, and dealing with technology issues.
These foundational tasks are important and must be done. But why wait until your salary's gone to do them?
If I had a do-over, I would have used my evenings and weekends while I still had a job taking care of these. If you're worried about privacy, many of the tasks can be done anonymously or in obscurity. (Make sure you're aware of and follow all ethics rules and requirements during this time.)
Laying the foundation before you leave your job also creates a nice incentive: When you finish, you can quit your job and get going on the new practice!
Lesson No. 2
Stay lean.
Imagining my new practice as a solo practitioner was pure joy and excitement. The possibilities were endless, and I was the boss. I have pages and pages of notes detailing all the technology services I planned on using. (Shiny Object Syndrome? Guilty as charged.)
Thank goodness I didn't end up buying it all!
Not only would have it been too expensive, but it also would have been counterproductive. Even for a tech-savvy lawyer, setting up a new technology product correctly and learning how to use it effectively takes up valuable time.
Lee Rosen of the Rosen Institute argues that marketing should be your first priority. And, obviously, the client work needs to get done.
My advice for those just starting is to skip the bells and whistles and operate as a "minimum viable law firm." For example, if you're a litigator, all you really need to get going is a laptop, a workspace, word processing, PDF-creation software, a legal research resource, a website, and email. Unless a technology product is truly indispensable, hold off.
Related: "How Much Does It Cost to Start a Law Firm?"
Lesson No. 3
Keep taking shots, but learn from the misses.
Have you ever watched a pro basketball player miss 10 shots in a row and then, without hesitation, take the 11th? When the ball is in his hands, he isn't worried about those misses. You need to adopt that mindset.
My first few marketing events were total flops. Barely anyone showed up and none of the attendees turned into clients. Was it disappointing? Of course. But I couldn't stop. If I did, my practice would die.
Every failure is a lesson in what doesn't work. With the right mindset, you'll keep pushing forward. Eventually, all those lessons will guide you to what works.
Lesson No. 4
Plan first, then execute.
Obvious advice, right? But I sure had a tough time following it. I had so many balls up in the air — client work, marketing, finance, technology, website, and on and on — that knowing what to work on was a challenge.
For me, it came down to the difference between having a generic plan and a detailed, specific plan.
When I started, my marketing plan was, basically, "get more clients." But that's a goal, not a plan. I spent months bouncing around from one idea to the next. For example, I'd invest half a week writing lead magnets for an AdWords campaign only to run Facebook ads for a free webinar the next week. And I never got back to the AdWords project. I wasn't getting new clients. I was wasting my time. Not good for a solo practitioner.
That's where planning comes in. It took me nearly six months to finalize my vision and my marketing plan and actually write it down. Both are quite detailed and they contain short-term objective measures of success.
Armed with these, I've stopped wasting my time and it is much easier to focus. Now, every task I undertake (including this post) fits within a larger picture. There's no more chasing the flavor of the month and no more getting sidetracked by other opportunities.
Lesson No. 5
Pay yourself first.
"Profit First" by Mike Michalowicz describes a cash management system for small businesses. Michalowicz's major insight is small business owners cannot effectively internalize the information presented in traditional accounting reports. Consequently, they resort to "bank-balance" financial management. In other words, "If there's cash in the account, then I can afford it."
His system is based on two principles: First, small business owners are entitled to a reasonable profit for their investment of time and capital. Second, a small business owner is also entitled to a reasonable salary for the time they spend working as the business's most important employee.
The "Profit First" system advocates using five bank accounts to shuffle money around for various purposes. You can think of it as an analog to the envelope-based personal-finance-budgeting system.
While I decided not to follow the book's guidelines to a tee, I am being strict about paying myself first. I started my practice so I could earn a living on my terms. So, I take 50% of the revenue as a salary as soon as it comes in. As my law firm's only employee, I deserve a salary for the work I do. If I don't take it right away, it's likely to go out the door to someone else.
I take the next 25% and put it in a tax withholding account so there's something available when April rolls around. I love the security of having a pot of cash for this purpose. Facing down a big tax bill without cash in the bank is super stressful.
The remaining 25% stays in the firm operating account to cover expenses. What if expenses exceed 25%? Well, that's the beauty of "Profit First." It's my job to make sure they don't. If something doesn't fit within the 25% budget, then I can't afford it.
Lesson No. 6
Go after the low-hanging marketing fruit.
I would love to have a highly sophisticated Facebook ad campaign that used targeting to capture email addresses from my ideal clients, funneled them into an email drip campaign designed to sign them up for a webinar, and then led them to sign up for an initial consultation. But that's the holy grail. It isn't realistic, given my current resources, to spend the time or money on that now as a solo practitioner.
Don't go hunting for marketing big game. You'll run out of money before you discover the winning combination. Instead, focus on the low-hanging fruit, which is easier to get right and is often free or low cost.
I hope you enjoyed my six lessons. If so, please share this post using the social share buttons below.
Illustration ©iStockPhoto.com
More Tips on Starting a New Law Practice:
Image © iStockPhoto.com

Don't miss out on our daily practice management tips. Subscribe to Attorney at Work's free newsletter here >
Illustration ©iStockPhoto.com
More Tips on Starting a New Law Practice:
Why Do Lawyers Really Struggle for Work-Life Balance?
Successful lawyers adapt and learn new ways to operate their firms so they can keep building their practices while having (or recovering) a life. The six steps in Dustin Cole's guide, below, will help you lay a foundation of great business practices so you can stop struggling over revenue as the stress continues to mount, and instead prosper both professionally and personally.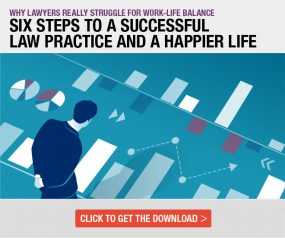 Download the free  "Six Steps" guide today and get going.
Subscribe to Attorney at Work
Get really good ideas every day for your law practice: Subscribe to the Daily Dispatch (it's free). Follow us on Twitter @attnyatwork.